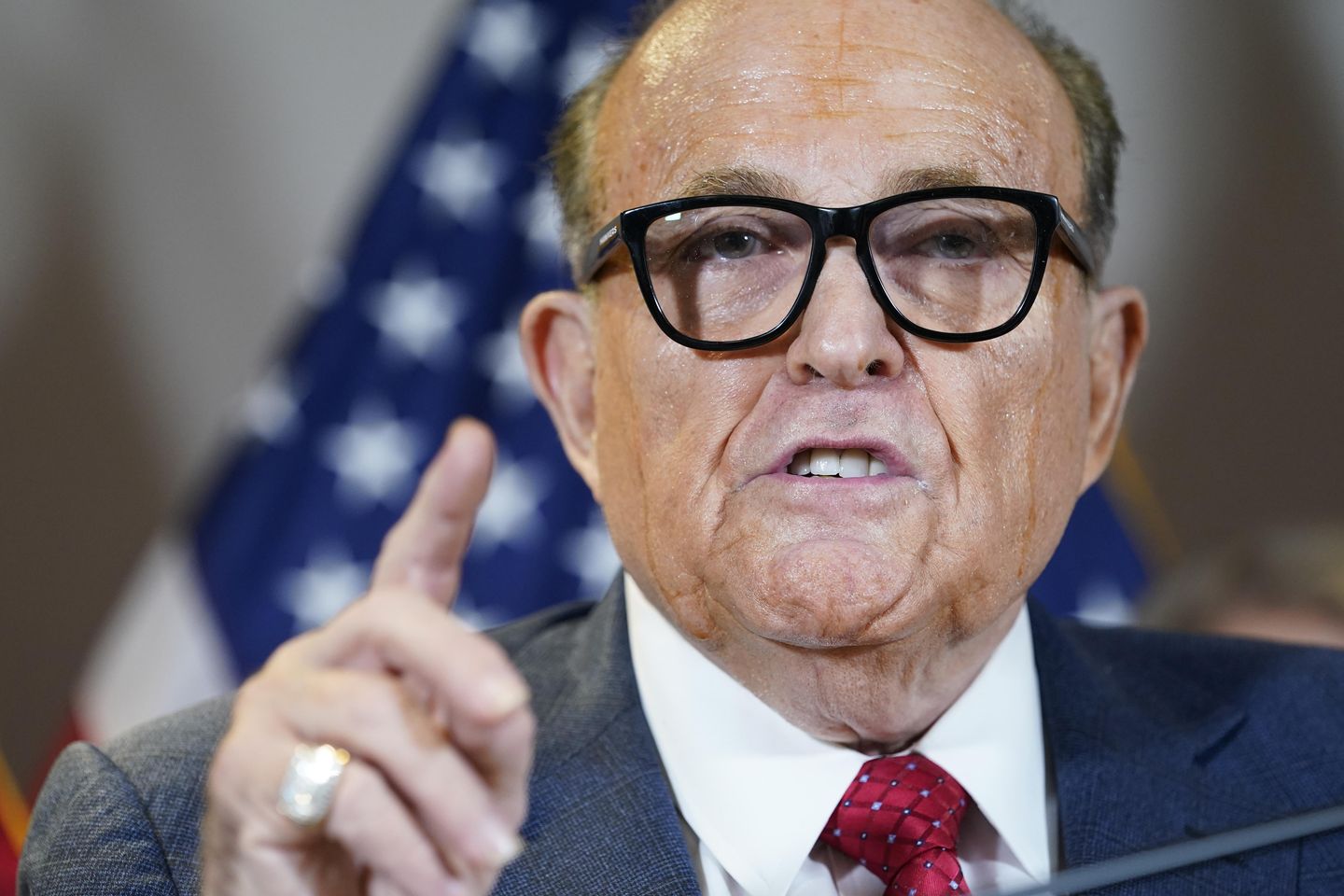 A woman is alleging in a lawsuit that former New York Mayor Rudolph W. Giuliani sexually abused her, and offered to sell pardons for $2 million while serving as the personal lawyer to then-President Trump.
Noelle Dunphy filed a lawsuit Monday in the Supreme Court of the State of New York, telling the court she has video recordings of Mr. Giuliani making sexual and racist comments. She is seeking $10 million.
According to Ms. Dunphy, she agreed to work for Mr. Giuliani as his Director of Business Development in 2019 for $1 million a year and free legal representation in her separation from an allegedly abusive partner.
Mr. Giuliani, though, told her he would have to pay her at a later date after his divorce — and to keep the employment a secret.
He never paid her, and would go on to make sexually suggestive comments to Ms. Dunphy when she was working for him, the 70-page lawsuit alleges.
"Giuliani assaulted and harassed Ms. Dunphy, forced her to work in a deplorable work environment, in secret, and robbed her of the pay she is owed. Through this case, Ms. Dunphy seeks a measure of justice from a man who thought his power and connections rendered him untouchable," the lawsuit read.
Ted Goodman, an adviser to Mr. Giuliani, told USA Today that the former mayor "unequivocally denies the allegations raised by Ms. Dunphy and every news outlet covering this story must include the fact that an ex-partner accused her" of taking advantage of other wealthy men.
"Mayor Giuliani's lifetime of public service speaks for itself and he will pursue all available remedies and counterclaims," Mr. Goodman said.
In the complaint, Ms. Dunphy says Mr. Giuliani was often intoxicated and popping Viagra, and would request that she disrobe during video calls. She would often attend high profile business meetings and events with him, and he eventually offered to pay for her rent and wardrobe.
She says she was forced into giving him oral sex — even during work calls with important people like Mr. Trump because Mr. Giuliani said it made him "feel like Bill Clinton."
The exchanges later became full intercourse, without her consent, she said.
"She did not want to have any sexual encounter with Giuliani, of any kind. But Ms. Dunphy felt extreme pressure to go along with Giuliani's demands because she could not lose her promised salary or her legal representation by the uniquely qualified and connected lawyer," the lawsuit alleges.
Throughout the lengthy complaint, Ms. Dunphy claims to have had access to personal phone calls and emails. She alleges that Mr. Giuliani offered to sell pardons for $2 million while Mr. Trump was in office.
She also said he directed her to delete their messages and not talk to the FBI about him.
In the lawsuit, Ms. Dunphy said she believes Mr. Giuliani to have made comments that he couldn't prove Mr. Trump won the 2020 election, prior to the Jan. 6, 2021 riot at the U.S. Capitol. On Jan. 7, she told him she was scared by the previous day's events.
After she confronted him about being scared, he terminated her employment at the end of January 2021, the lawsuit states.
She claims to have been denied her wages, which would have been about $2 million from her date of hire to the termination, and to have suffered physical and emotional abuse.



Soruce : https://www.washingtontimes.com/news/2023/may/16/woman-sues-rudy-giuliani-sexual-abuse-claims-he-wa/?utm_source=RSS_Feed&utm_medium=RSS