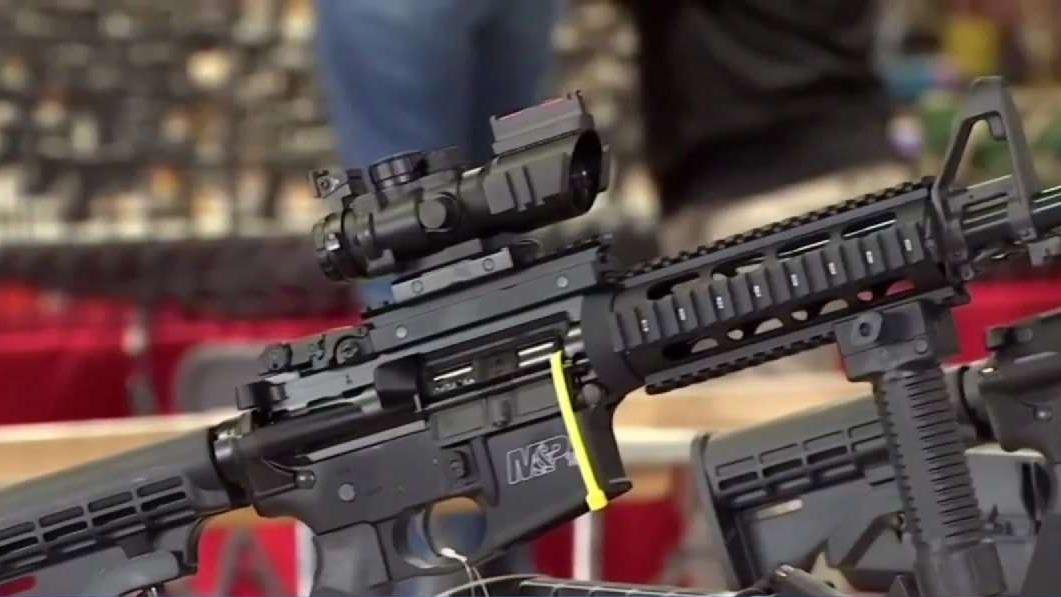 After a downstate Illinois judge issued a temporary restraining order barring enforcement of the state's assault weapons ban for more than 800 plaintiffs named in a lawsuit, proponents of the legislation are already discussing their potential next move.
Just minutes after the judge's TRO was issued, Illinois Senate President Don Harmon sent out a statement, saying the ruling will be appealed.
"We passed the Protect Illinois Communities Act to get dangerous weapons off the street and create a safer state," Harmon stated. "This ruling will be appealed. We look forward to our day in court to zealously advocate for our neighbors who are weary of the gun violence epidemic."
A Circuit Court judge in downstate Effingham County on Friday evening announced the ruling two days after an emergency hearing surrounding the legislation where hundreds of plaintiffs sought a temporary restraining order on the bill signed into law weeks earlier. Under the order, enforcement of the ban is barred against any of the parties named in the lawsuit "unless and until further order of the court."
Following the ruling, Illinois Gov. J.B. Pritzker expressed disappointment, but acknowledged the decision was not surprising.
"I remain confident that the courts will uphold the constitutionality of Illinois' law, which aligns with the eight other states with similar laws and was written in collaboration with lawmakers, advocates, and legal experts," he stated, in part.
Along with the Effingham County lawsuit that alleges several violations of constitutional rights, a second lawsuit was filed in Crawford County in the southeastern part of the state. That lawsuit says the bill not only violates the Second Amendment right of citizens to bear arms — but it also goes a step further, alleging the state violated Fifth Amendment rights against self-incrimination, and 14th Amendment rights of equal protection.
The legislation bans the delivery, sale and purchase of any assault weapons in the state, and affects dozens of specific brands or types of rifles and handguns, .50-caliber guns, attachments and rapid-firing devices.
Additionally, no rifle will be allowed to accommodate more than 10 rounds, with a 15-round limit for handguns, the bill says.
The legislation also provides protection. If police stop a car driven by a semiautomatic gun owner, for example, they can instantly check to ensure it's legally owned. And it allows law enforcement to trace a gun that, for example, is stolen and used in a crime.
Sheriffs in dozens of counties, including McHenry, DuPage, Kankakee, Boone and Winnebago have said their departments will not enforce provisions of the bill that require existing weapons to be registered with the State Police.
Their arguments center around their stance that the bill, which makes it illegal for Illinois residents to purchase, transfer or manufacture assault weapons and extended magazines, violates the Second Amendment.
Pritzker, who in an interview with MSNBC called the statements by sheriffs "grandstanding," says he is confident that the new bill will withstand legal scrutiny, and says that sheriffs are required by their oath of office to enforce the law.

Soruce : https://www.nbcchicago.com/news/local/whats-next-for-illinois-assault-weapons-ban-after-temporary-restraining-order-issued/3050977/