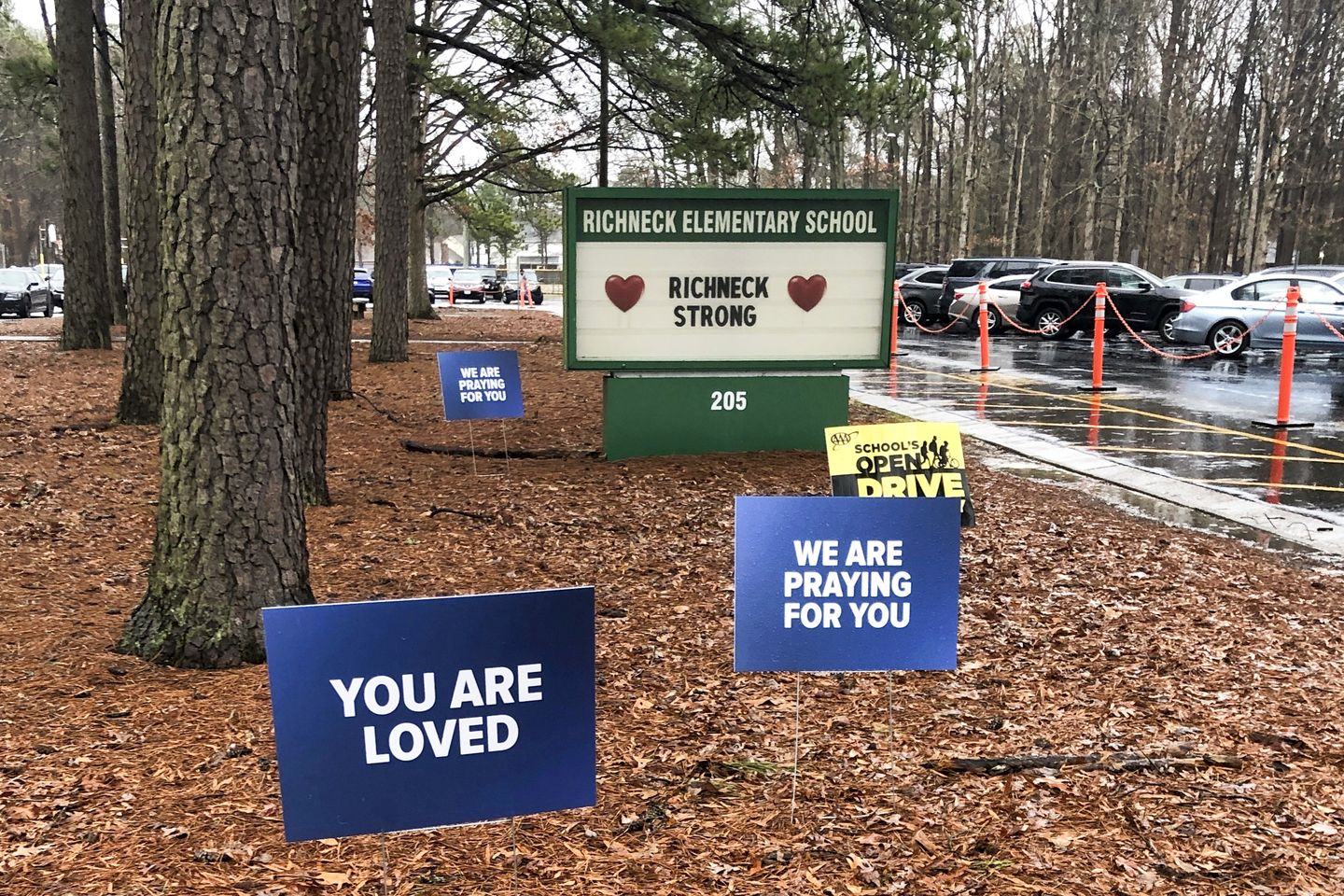 The mother of the 6-year-old boy who shot his teacher in a Virginia school had new federal gun charges brought against her Monday.
The lawyer for Deja Taylor told Norfolk ABC affiliate WVEC that the mother plans to plead guilty to the charges of unlawful use of a controlled substance in possession of a firearm and making a false statement during the purchase of a firearm.
Prosecutors from the U.S. District Court in the Eastern District of Virginia accuse Ms. Taylor, 25, of lying about her marijuana use when she filled out a form to purchase a handgun in 2022. Marijuana is legal in Virginia, but the federal prohibition on the drug takes precedence during firearm purchases.
---
---
"Our action follows very constructive negotiations we had with federal authorities," Ms. Taylor's attorney, James Ellenson, said in a statement to the station. "The terms of the agreement, which we believe to be fair to all parties, will be disclosed when we enter the guilty plea. That should occur later this week or next."
Ms. Taylor is already facing charges of felony child neglect and misdemeanor endangering a child by reckless storage of a firearm at the state level.
Her son used the gun to carry out the January shooting of first-grade teacher Abby Zwerner at Richneck Elementary School in Newport News.
Ms. Zwerner was hospitalized in critical condition for two weeks after the shooting. Authorities said that the bullet passed through her hand and struck her upper torso. Police also described the shooting as intentional.
The teacher is pursuing legal action against the school district, alleging that multiple teachers and staffers alerted the elementary school's administrators that the child was in possession of a gun on the day of the shooting.
The school board removed its superintendent in the aftermath of the shooting. Richneck's vice principal resigned, and the school's principal was moved into another role in the school system.



Soruce : https://www.washingtontimes.com/news/2023/jun/6/virginia-mother-charged-federal-gun-crimes-over-6-/?utm_source=RSS_Feed&utm_medium=RSS