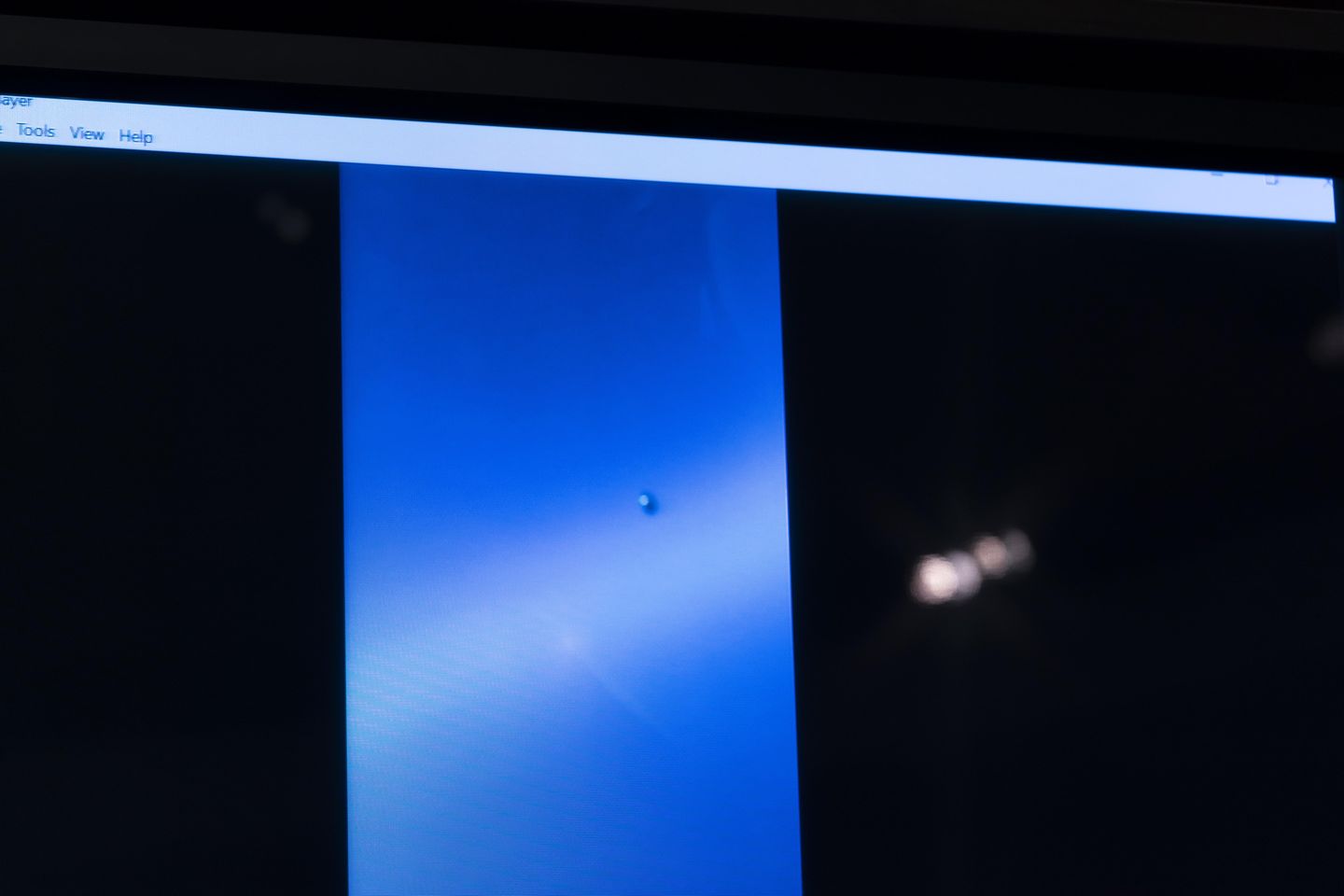 Unidentified flying objects — and the possibility that extraterrestrial life forms are piloting them — will be thrust back into the spotlight Wednesday morning at a rare House hearing on unexplained aerial phenomena in America's skies.
Wednesday's hearing before the House Oversight Committee's subcommittee on national security, the border and foreign affairs will include testimony from three former U.S. military service members, all of whom will say they've witnessed UAP up close and believe the objects represent a danger to American national security.
Questions are swirling about the origins and technological makeup of the hundreds of UFOs witnessed by military personnel over the last few years. But on Capitol Hill, officials indicated that they're interested in an even deeper question.
---
---
"Obviously if there is extraterrestrial craft, something's got to fly it," Rep. Tim Burchett, Tennessee Republican, told The Washington Times late Tuesday.
The idea of alien life being discussed at an open congressional hearing would have once seemed virtually unthinkable. But the issue is now being taken seriously on Capitol Hill and among the American public, bringing the once-taboo topic into the open as part of a serious scientific discussion.
That change has partly been fueled by the release of military video showing apparent UFOs, some of which seemed to perform aerial maneuvers that appear impossible for even today's most cutting-edge aircraft.
Some of the witnesses appearing at Wednesday's hearing will testify that the U.S. government is in possession of technology of unknown origin that cannot be explained. David Grusch, former National Reconnaissance Office representative with the Pentagon's UAP task force, will say he learned of a yearslong government effort to retrieve parts of crashed UFOs and study their technological makeup.
"I was informed, in the course of my official duties, of a multi-decade UAP crash retrieval and reverse engineering program to which I was denied access to those additional" materials about the effort, he will say, according to the text of his opening statement posted on the House subcommittee's website.
"I made the decision based on the data I collected, to report this information to my superiors and multiple inspectors general, and in effect become a whistleblower," Mr. Grusch will say.
While acknowledging the presence of UFOs, the Defense Department has not confirmed that the U.S. government has captured or recovered any such craft.
Still, the issue is now in the public eye like never before. Wednesday's hearing is the second such House event on UFOs and related phenomena. There's a similar push for answers in the Senate.
The Pentagon's public disclosure of UFO encounters has only fueled more questions.
In January, the Pentagon's All-Domain Anomaly Resolution Office and the Office of the Director of National Intelligence released a report that examined 366 UFO sightings, including a stunning 247 that took place between March 2021 and August 2022 alone.
Of the 366, officials said 26 can be explained as likely being drones, another 163 were characterized as "balloon or balloon-like entities" and another six were attributed to "clutter."
The remaining 171 lack a clear explanation.
"This initial characterization better enables AARO and ODNI to efficiently and effectively leverage resources against the remaining 171 uncharacterized and unattributed UAP reports," the report said. "Some of these uncharacterized UAP appear to have demonstrated unusual flight characteristics or performance capabilities, and require further analysis."
"The majority of new UAP reporting originates from U.S. Navy and U.S. Air Force aviators and operators who witnessed UAP during the course of their operational duties and reported the events to the [government's UAP task force] or AARO through official channels," the study said. "Regardless of the collection or reporting method, many reports lack enough detailed data to enable attribution of UAP with high certainty."



Soruce : https://www.washingtontimes.com/news/2023/jul/26/ufos-potential-alien-life-back-spotlight-major-hou/?utm_source=RSS_Feed&utm_medium=RSS