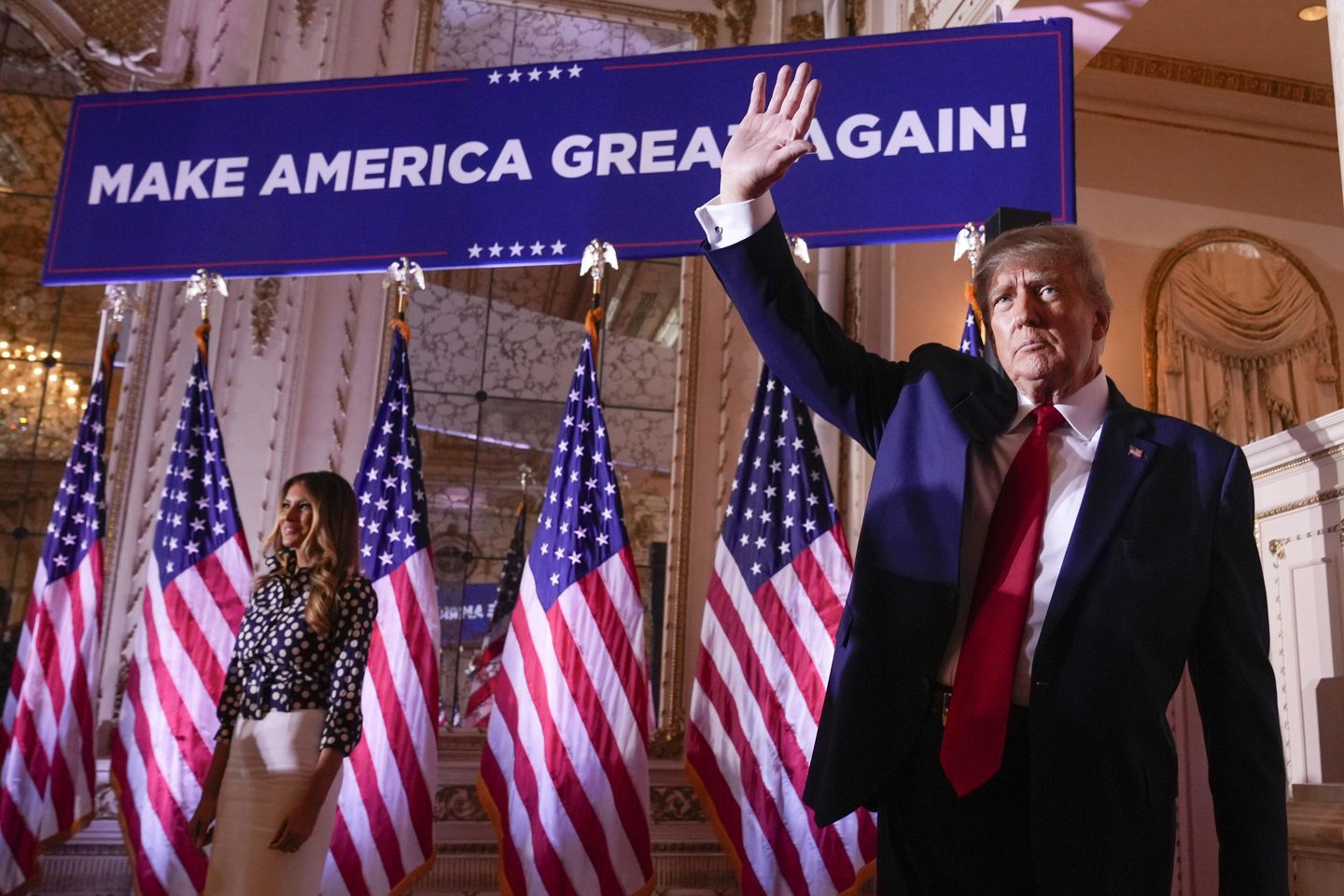 Former President Donald Trump is arguing he should be immune from lawsuits that say he is to blame for the chaos at the U.S. Capitol on Jan. 6, 2021.
His lawyer, Jesse Binnall, told an appellate court that Mr. Trump did not incite the crowd in a speech near the White House that day.
Instead, he said Mr. Trump's call to "fight" referred to political pressure, according to USA Today.
"President Trump's speech falls well within the broad scope of absolute immunity suggested by [the Department of Justice]. Absolute immunity aims to prevent the President from being subjected to the process of civil litigation," Mr. Binnell wrote to a three-judge panel on the D.C. Circuit Court of Appeals.
Mr. Trump is trying to fend off three civil suits brought by House Democrats and Capitol Police members. The plaintiffs say Mr. Trump incited the attack with his claims the 2020 election was stolen from him, including in a speech from the Ellipse immediately before the pro-Trump mob descended on the Capitol.
Mr. Binnall's arguments to the panel come weeks after the Justice Department concluded the president cannot enjoy outright protection from the lawsuits because "no part of a president's official responsibilities includes the incitement of imminent private violence."
The lawsuits are part of a web of legal issues Mr. Trump is confronting as he runs for the 2024 GOP presidential nomination.
Manhattan District Attorney Alvin Bragg is presenting evidence to a grand jury of alleged 2016 hush payments to porn star Stormy Daniels, but the timing of a possible indictment remains murky. Mr. Trump has denied any allegations of wrongdoing.
Special counsel Jack Smith is also investigating Mr. Trump's post-election actions and storage of classified documents in Florida at Mar-a-Lago.



Soruce : https://www.washingtontimes.com/news/2023/mar/24/trump-lawyer-says-ex-president-immune-from-jan-6-l/?utm_source=RSS_Feed&utm_medium=RSS