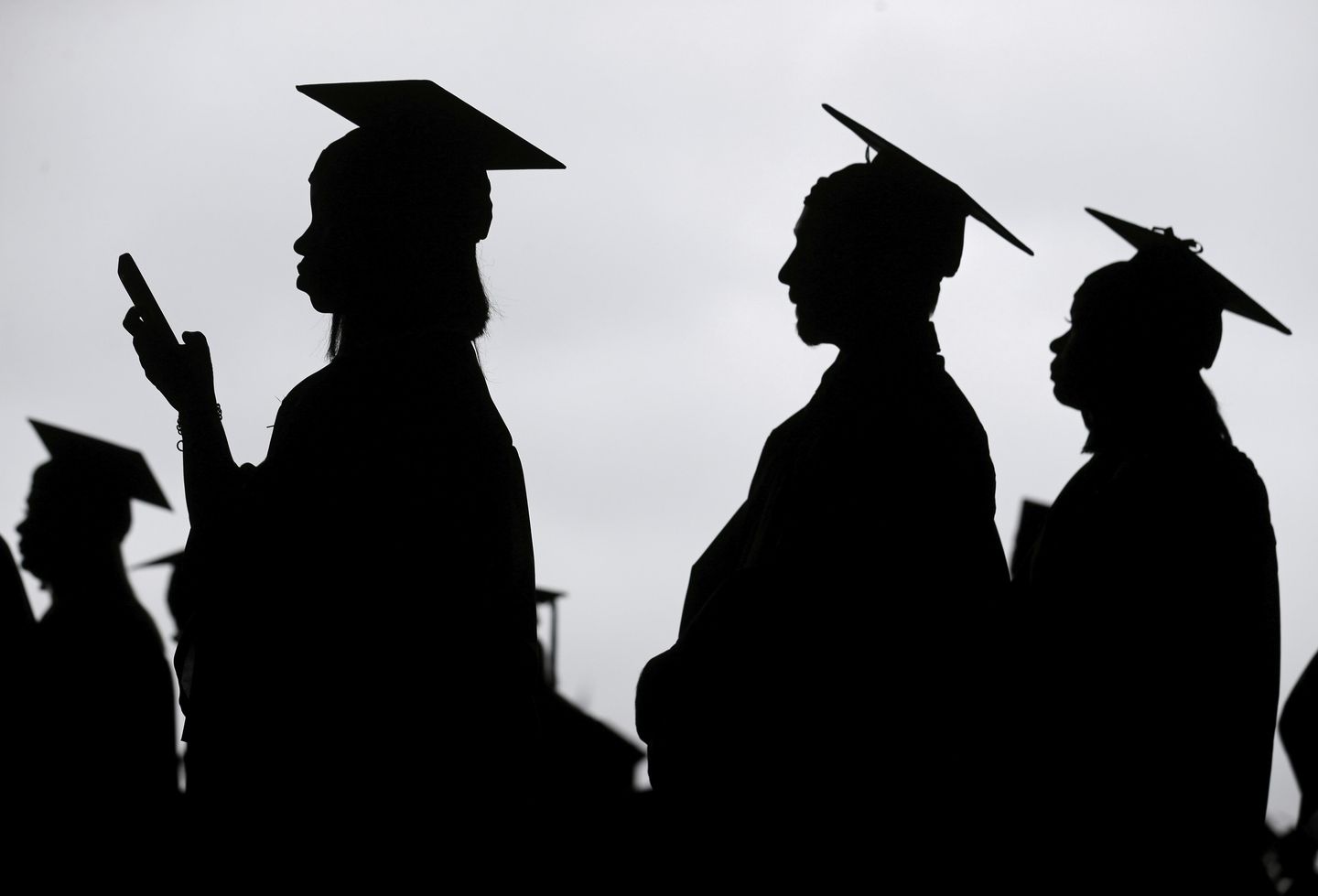 Fewer Black high school seniors expect to attend community college this fall than before the pandemic as more students find higher education out of their reach, a national survey has found.
The annual poll of 25,000 graduating seniors, released Monday by the nonprofit education research firm YouthTruth, found that the percentage planning to attend two-year colleges dropped from 25% in 2019 to 20% this year. But the share of those planning to attend a four-year college held steady at 46% for the third consecutive year.
Those results suggest inflation is putting college out of reach for many Blacks, Latinos and men who traditionally make up a large share of community college students, the group noted in a report on the study.
"While the diminished community college expectation trends for all three of these groups raise serious concerns, they are particularly alarming for Black students who are increasingly underrepresented on America's college campuses, and particularly at community colleges," the report said.
In the group's surveys from 2019 to this year, the share of male students planning on community college fell from 23% to 18%. That number dropped for Black students from 25% to 17% and for Latino students from 34% to 27% over the same period.
May 1 is the official deadline for colleges to send out acceptance letters. But most schools ignore that date and keep processing applications throughout the summer, making the survey a more accurate predictor of enrollment trends for education insiders.
Among all students surveyed this year, 74% want to go to college but just 66% think they will enroll, a gap between aspiration and expectation that was higher for men and some minority groups.
For American Indians and other indigenous students, 58% want to go to college and 44% believe they will go, a gap of 14 points. Latino students reported a nine-point gap, while Black students have an eight-point difference.
The survey found that 68% of male seniors want to go to college but only 57% believe they will, an 11-point gap. Among women, the gap was just 6 points between 83% who want to attend college and 77% who expect to do so. The gap was 7 percentage points for White students and 5 for Asian students.
The survey follows a March 22 report from the Level UP National Panel, a new coalition of 26 higher education groups, that found Black enrollment at community colleges plunged by 26% between 2011 and 2019. In 2020, Black enrollment in two-year institutions dropped by another 100,000 students, returning to the levels of two decades ago.



Soruce : https://www.washingtontimes.com/news/2023/may/22/survey-fewer-black-hs-seniors-plan-community-colle/?utm_source=RSS_Feed&utm_medium=RSS