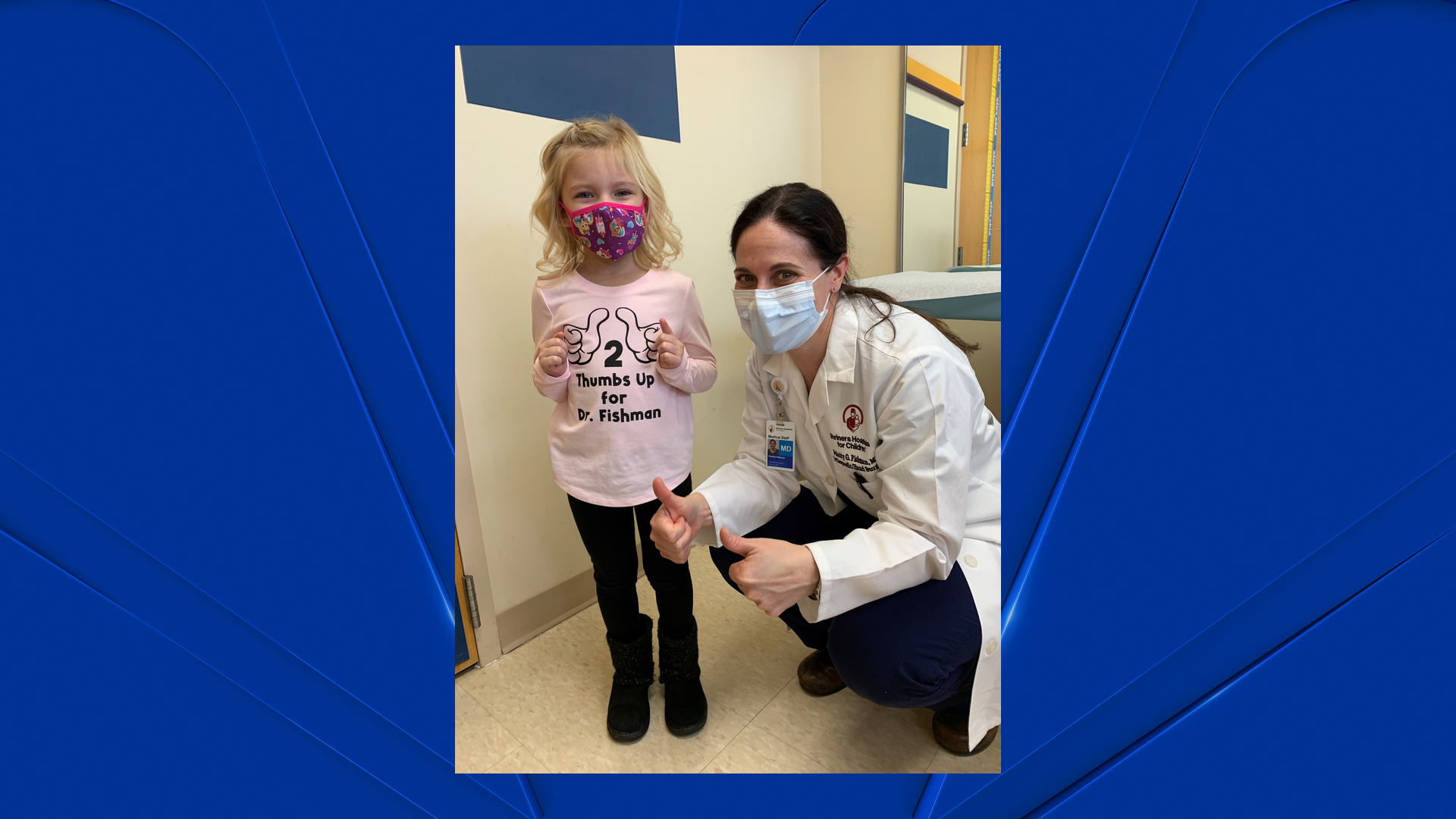 When Emily Dale was born nearly five years ago, she had tiny flaps for thumbs, but thanks to a team of doctors at Shriner's Children's Chicago, she now has working thumbs after undergoing surgery.
"None of the doctors had ever seen it before," said Allison Dale, Emily's mom. "The thumbs didn't have the muscle that they needed, and they were kind of smaller, and they kind of just stuck into her palms."
After being misdiagnosed, Allison and her husband Mark brought Emily to doctors at Shriners Children's Chicago, where they met Dr. Felicity Fishman.
"Emily has something called radial longitudinal deficiency, which basically means that the structures along the thumb side of the arm and hand developed differently," said Dr. Fishman, an orthopedic surgeon who specializes in hands and upper extremities.
After trying splints and other therapy, the Dales ultimately opted for Fishman to perform several surgeries that would shorten and spin Emily's index fingers into thumbs.
"We take that finger and shorten it, so it's a thumb size, and spin it so it's facing the other fingers to help you with pinch and rearrange where the muscles attach to help to move that finger in a more thumb-like fashion," Fishman said of the procedures.
After three surgeries over nearly three years, Emily now three fingers on each hand and a new thumb, with the digit functioning just like any thumb.
"Emily has done really well with every surgery and exceeded our expectations in terms of using the new digit in the position that it is now," Fishman said.
She also points out Emily is in good company.
"Mickey Mouse, Minnie Mouse, and almost every cartoon is drawn with three fingers and a thumb, so that's kind of a nice thing for these kids to be able to see," Fishman said.
Emily now can pick up Goldfish crackers like any other preschooler and do so much more.
"Without the surgery, as she got older, she wouldn't be able to do things on her own like, you know, simple things like zipping up her coat or getting herself dressed," her mom said. "I don't think she realizes how different she is yet, but it really hasn't changed her and has made her you know, she can do anything that other people can do. She just has less fingers."

Soruce : https://www.nbcchicago.com/news/local/surgery-gives-young-girl-new-thumbs-after-she-was-born-with-rare-condition/3048720/