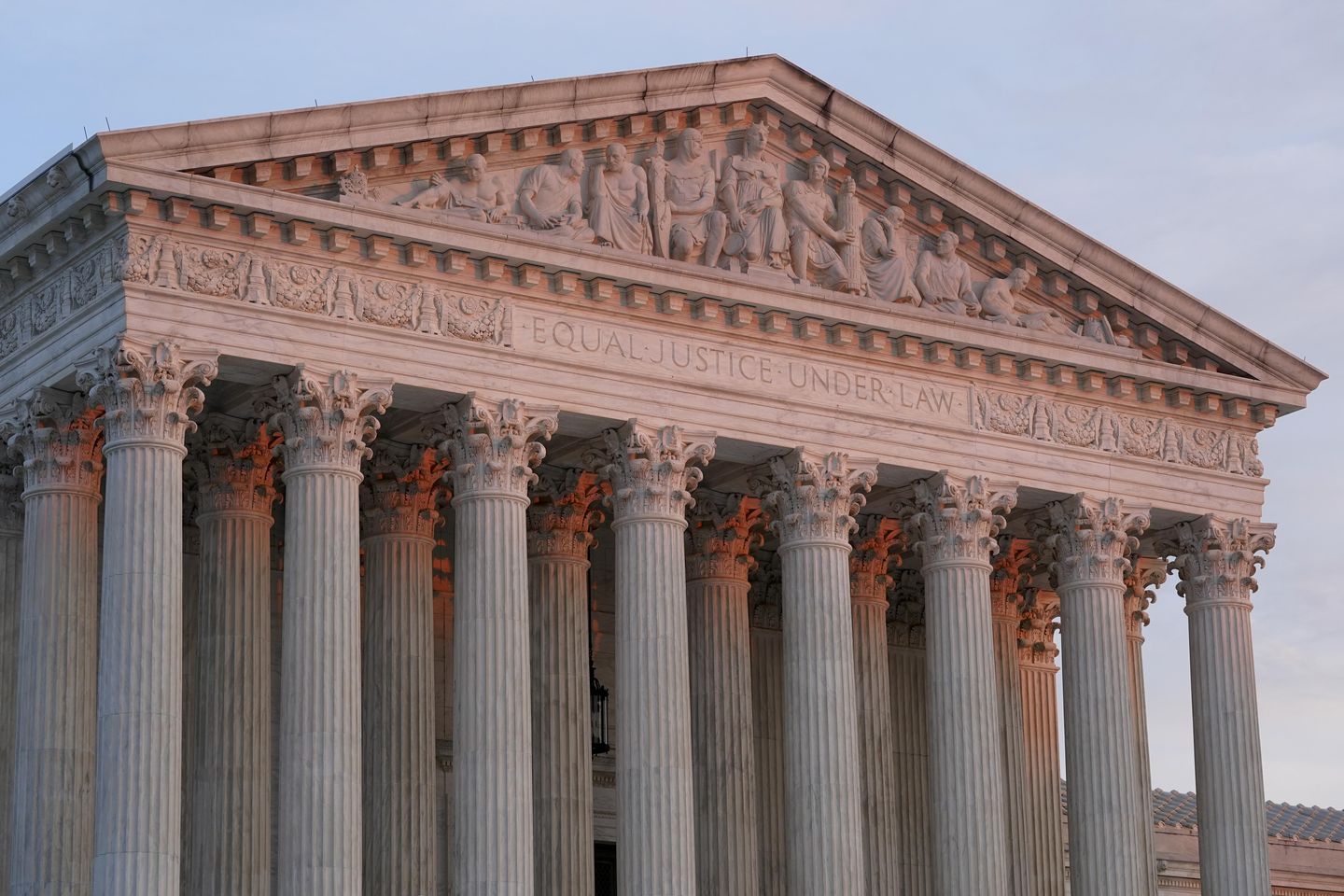 A Turkish bank accused of flouting U.S. sanctions against Iran argued Tuesday before the Supreme Court that it is shielded from American legal challenges because it is operated by a foreign sovereign.
A lawyer for Türkiye Halk Bankasi A.Ş., referred to as Halkbank, told the justices that the Foreign Sovereign Immunities Act (FSIA) of 1976 allows U.S. courts jurisdiction over foreign states only in certain civil lawsuits — not criminal cases.
Attorney Lisa Blatt, who represented the bank, noted in her court filing a divide among the circuit courts in interpreting the FSIA. Some appellate courts, like the 6th Circuit, have allowed foreign sovereigns to enjoy absolute immunity from prosecution, while others have permitted limited prosecution, such as against an individual or in a case involving commercial activities.
"The world has been around for 7,000 years and no country has ever tried another country," Ms. Blatt said, noting that Congress did not mention criminal charges and jurisdiction in its landmark law.
"Congress should speak clearly before opening up those jurisdictions," she said. "To say that you just bypassed the FISA is huge."
At issue is the federal government's charges that Halkbank was used as part of a scheme to move proceeds from Iranian oil and gas sales to Dubai through Iranian-Turkish businessman Reza Zarrab in 2012, violating U.S. sanctions.
U.S. sanctions at that time required that Iranian oil and gas proceeds to be compiled by one entity and the proceeds be used by Iran only for humanitarian relief or bilateral trade.
The federal government alleges that Zarrab, with the approval of the Turkish government, used Halkbank to divert proceeds to Iranian accounts under "front companies."
Zarrab pleaded guilty in 2017 and became a government witness. The government also convicted a few Halkbank officials, and then set its sights on the bank itself.
The district court and the circuit court sided with the government, saying it could indict the Turkish bank. The rulings prompted Halkbank to seek review before the justices.
The federal government argues that the president, the attorney general and other federal agencies should have authority to initiate prosecution when applicable.
"No text or history suggests that Congress intended the FSIA to displace the Executive Branch's traditional role in deciding whether to criminally prosecute a foreign-government-owned business — a step that the government has taken in appropriate cases for decades," Deputy Solicitor General Eric Feigin said in a court filing.
Some of the justices appeared skeptical of the feds' claims, saying that a U.S. state or an elected district attorney could attempt to criminally prosecute a foreign country.
But Mr. Feigin said the Constitution's Supremacy Clause gives the federal government — not state or local jurisdictions — authority over foreign affairs.
"There would be a number of tools that could be used here," Mr. Feigin said. "States should not be taking actions that get the U.S. into hot foreign policy water."
The case was argued the same week that Turkey's foreign minister is set to travel to the U.S. to iron out disagreements between NATO allies, according to reports.
A ruling is expected by the end of June.
The case is Türkiye Halk Bankasi A.Ş. v. United States.



Soruce : https://www.washingtontimes.com/news/2023/jan/17/supreme-court-weighs-criminal-charges-against-turk/?utm_source=RSS_Feed&utm_medium=RSS