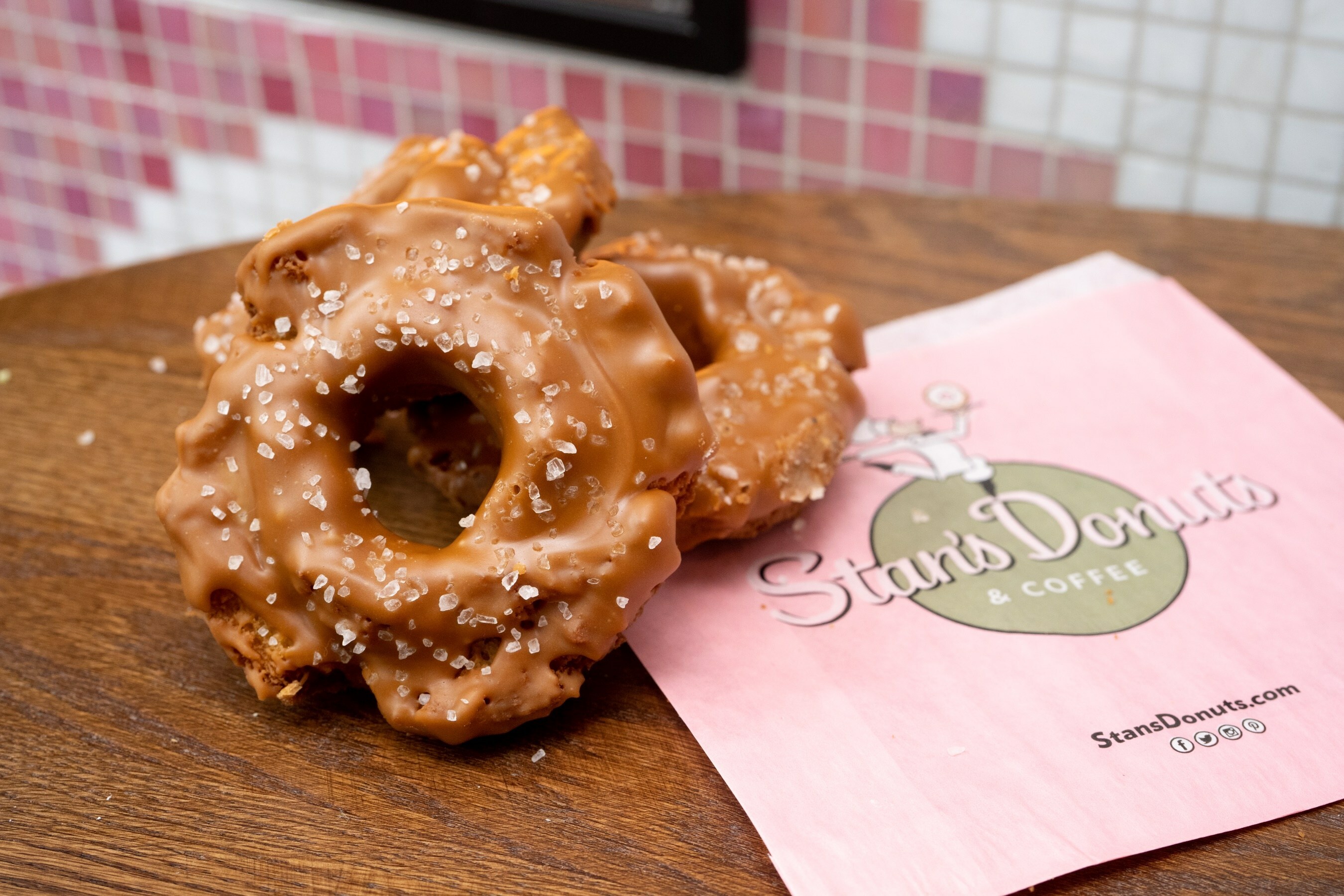 In a rather unique collaboration, two iconic Chicago brands have joined forces to create a one-of-a-kind donut.
Stan's Donuts and Coffee has partnered with Morton Salt to serve a limited edition Salted Caramel Old Fashioned Donut to celebrate Morton's 175th anniversary, according to a news release.
The donut features Stan's Old Fashioned recipe flavored with caramel, caramel glaze on top, along with Morton's Coarse Sea Salt to "achieve the perfect combination of sweet and savory."
If the creation has grabbed your attention, you'll want to act sooner rather than later.
The donut made its debut at all 15 Stan's Chicago-area locations Wednesday and will remain in stores through the end of the month. You can also have doughnuts ordered right to your door nationwide through Stan's Goldebelly website, but in order to so, you'll need to purchase at least a dozen.
Each donut costs $3.25 – the price of a Stan's specialty item.

Soruce : https://www.nbcchicago.com/news/local/stans-donuts-and-morton-salt-team-up-to-create-a-salted-carmel-old-fashioned-donut/3050864/