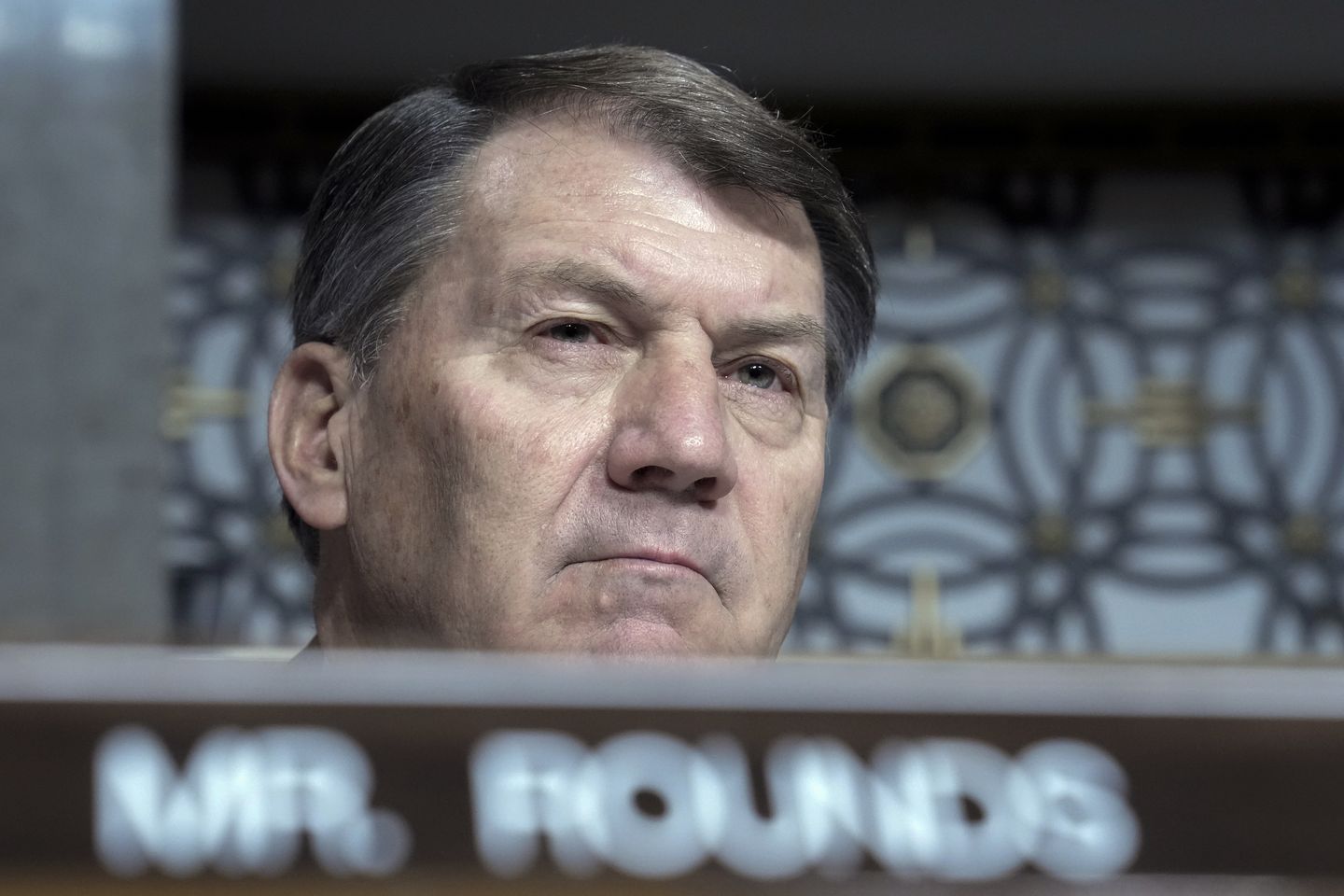 Sen. Mike Rounds said Sunday that Florida Gov. Ron DeSantis' recent characterization of Russia's unprovoked war against Ukraine as a "territorial dispute" is all about politics.
The South Dakota Republican suggested the remark was the result of "primary politics," as Mr. DeSantis weighs whether to jump into the 2024 presidential race against former President Donald Trump.
"I don't think it's a territorial dispute, while he may be taking territory, and it's technically accurate to say that there's territory being taken. This is bigger than that for us," Mr. Rounds said on NBC's "Meet the Press." "I think primary politics may very well have something to do with it."
Mr. DeSantis' comments, which came in response to a questionnaire of potential White House hopefuls by Fox News' Tucker Carlson, have been rebuked by Democrats and Republicans. He also said the war is not a "vital" national interest.
"What's going on in Ukraine can't be separated out from the major issues surrounding the United States' relationship with China," Mr. Rounds said.



Soruce : https://www.washingtontimes.com/news/2023/mar/19/sen-mike-rounds-chalks-ron-desantis-ukraine-commen/?utm_source=RSS_Feed&utm_medium=RSS