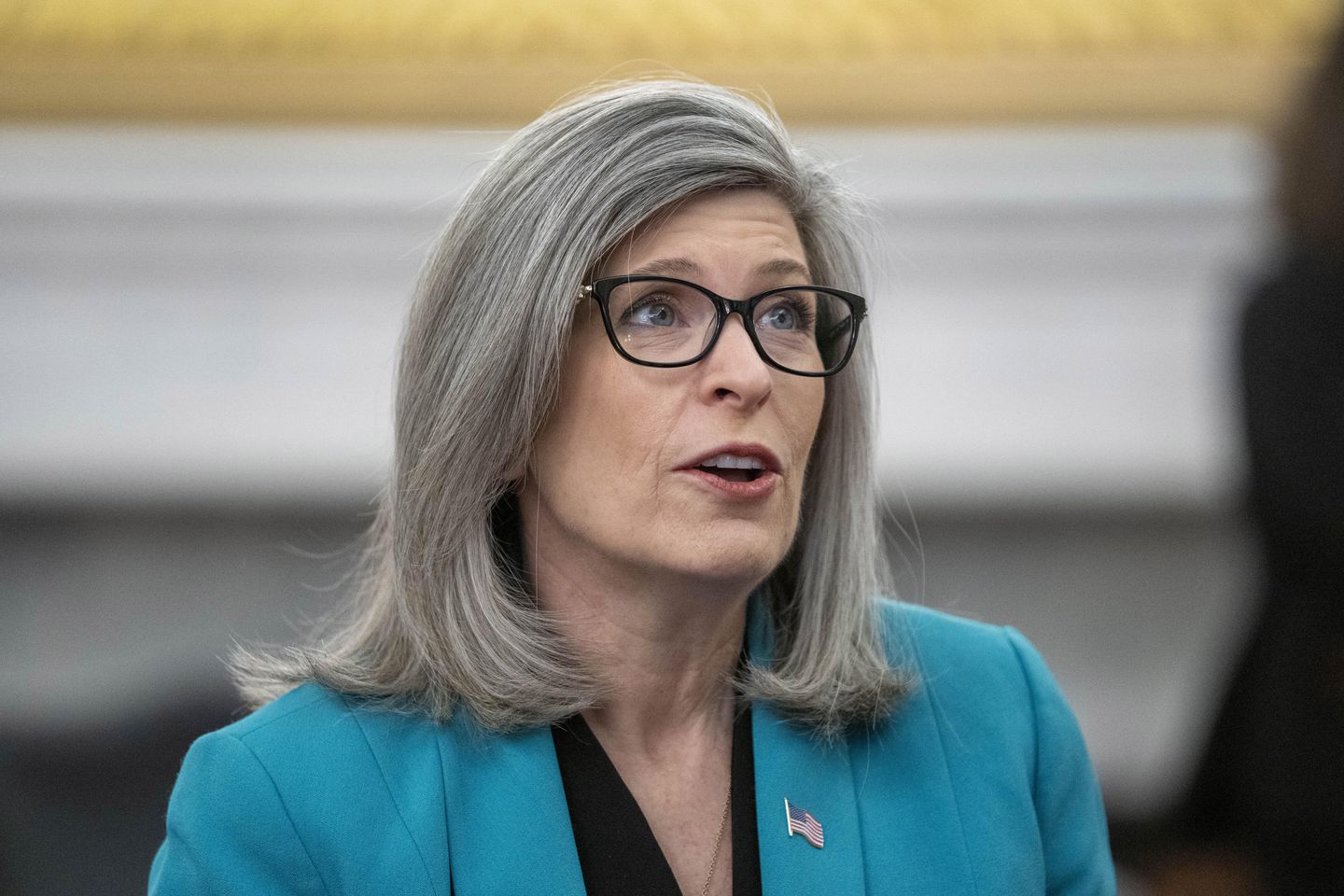 Sen. Joni Ernst of Iowa said Wednesday she wants to launch a bipartisan "9/11 Commission-style" task force that will investigate the origins of COVID-19 and help the U.S. prepare for a future pandemic.
Ms. Ernst, a Republican, introduced legislation to launch a 12-member task force that is divided equally between the parties and authorized to issue subpoenas, schedule hearings and receive testimony.
It would be tasked with investigating the origins of the pandemic, the U.S. response and whether it had sufficient medical supplies and other resources; public health messaging on the virus; and the government's role in developing and distributing vaccines.
Separately, a House select committee is probing the origins of the coronavirus, which killed more than 1 million people in the U.S. and roughly 7 million people worldwide. 
President Biden also has signed legislation that requires the director of national intelligence to declassify information related to a possible link between the virus and work at a major virus lab in Wuhan, China, where the pandemic began in late 2019.
"In hindsight, there were many missteps made in the preparation and response to COVID-19 — and possibly even in the origins of the pandemic," Ms. Ernst said. "Learning from these mistakes is the only way to avoid them in the future. Every day we delay this independent, transparent investigation, we risk a fatal repeat."
Sen. Roger Marshall, Kansas Republican, and Democratic Sens. Kirsten Gillibrand of New York and Dianne Feinstein of California co-sponsored the legislation to launch the task force.
Under the plan, the task force would submit an interim report to Congress and the president within six months and a final report within 18 months of its first meeting.
Scientists remain divided over how the virus first reached the human population. They say it could have been a spillover event from nature, perhaps through an intermediary species between bats and humans.
Others, including former Centers for Disease Control and Prevention Director Robert Redfield, say it is more likely that the virus leaked from the Wuhan lab. They point to odd characteristics of the virus and the Chinese communist government's early efforts to downplay the virus and shroud details about its work at the lab.
For more information, visit The Washington Times COVID-19 resource page.



Soruce : https://www.washingtontimes.com/news/2023/may/10/sen-joni-ernst-pushes-bipartisan-task-force-probe-/?utm_source=RSS_Feed&utm_medium=RSS