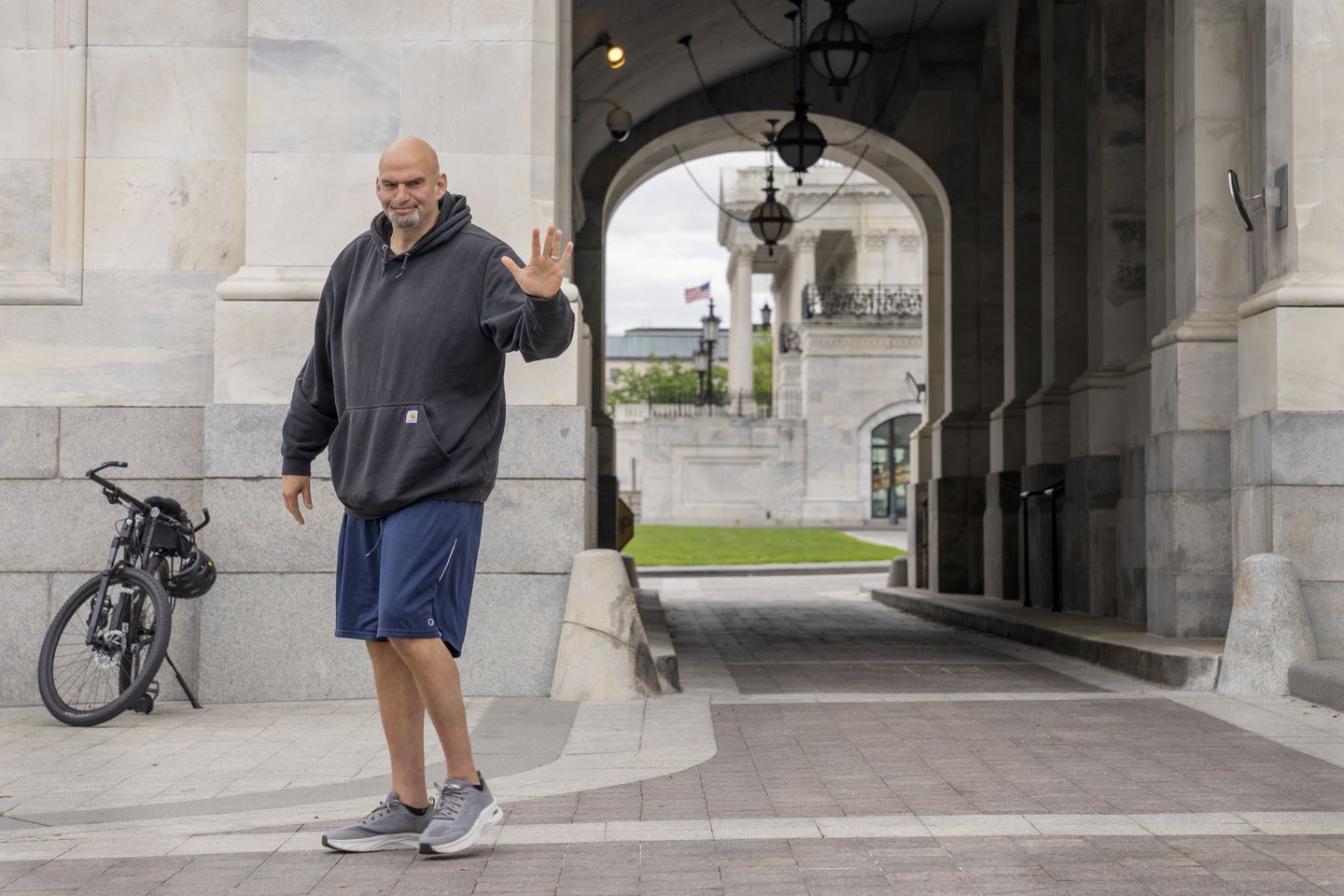 Sen. John Fetterman used an expletive to reflect on his first few months in office, saying in an interview with The New York Times that "there's a fixation on a lot of dumb s—-."
"Bad performance art is really what it gets down to," the Pennsylvania Democrat said.
His remarks offered a rare glimpse into his opinions on a range of matters after roughly six months in office. Due to auditory processing issues developed after a stroke last year, Mr. Fetterman does not regularly answer questions from reporters around the halls of the U.S. Capitol like his other congressional colleagues.
---
---
He criticized the fixation on culture war issues in Washington and hyper-partisan political battles, such as over the debt ceiling a few months ago.
"The fact that we're playing with something like that is antithetical to the stability of our democracy," Mr. Fetterman said. "But we can fight for things that are meaningful. We're fighting for women's reproductive freedom, making sure we have resources and support our unions. I'm going to fight for what's really important."
Mr. Fetterman also opened up about his battle with depression. Earlier this year, he sought treatment at Walter Reed National Military Medical Center for clinical depression.
"[Congress] is also an opportunity to be very bipartisan. Red or blue, if you have depression, get help, please," he said. "Don't ever, ever, ever harm yourself. Do not leave behind a blueprint of that."



Soruce : https://www.washingtontimes.com/news/2023/jul/30/sen-john-fetterman-congress-fixated-lot-dumb-s-/?utm_source=RSS_Feed&utm_medium=RSS