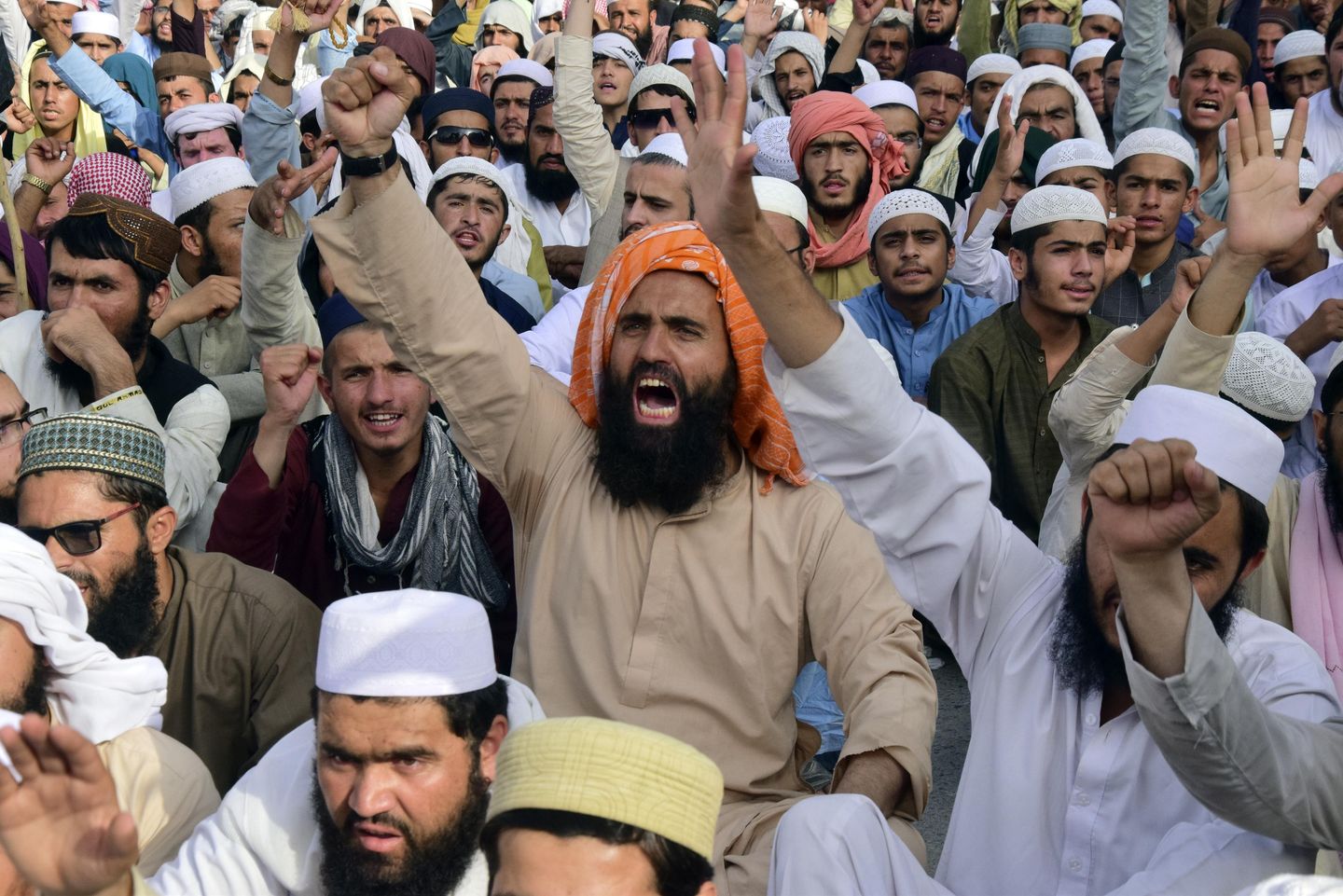 STOCKHOLM (AP) — Sweden's security situation has deteriorated after recent Quran burnings in the country and protests in the Muslim world, both of which have negatively impacted the Nordic nation's image, its domestic security service said Wednesday.
The agency, known by its acronym SAPO, said the burning and desecration of religious books in Sweden, and ongoing disinformation campaigns on social media and elsewhere, have negatively affected Sweden's profile.
The image of Sweden has changed "from a tolerant country to a country hostile to Islam and Muslims, where attacks on Muslims are sanctioned by the state and where Muslim children can be kidnapped by social services," SAPO said in a statement.
---
---
This risks fueling threats against Sweden "from individuals within the violent Islamist milieu," the agency said, adding the current risk of terrorism in Sweden remains at an elevated level, at three on a five-point scale.
"It's a serious situation that we're in," Susanna Trehörning, SAPO's deputy head of counter-terrorism, told Swedish public broadcaster SVT. "It's a heightened threat and an attack can occur within the framework of a heightened threat."
A recent string of public desecrations of the Quran by a handful of anti-Islam activists in Sweden and most recently in neighboring Denmark has sparked angry reactions in Muslim countries.
There is no law in Sweden specifically prohibiting the burning or desecration of the Quran or other religious texts. Like many Western countries, Sweden doesn't have any blasphemy laws.
The right to hold public demonstrations is strong in Sweden and protected by the constitution. Blasphemy laws were abandoned in the 1970s. Police generally give permission based on whether they believe a public gathering can be held without major disruptions or risks to public safety.
European Union foreign policy chief Josep Borrell, in a statement on Wednesday, condemned the religious book desecrations in Sweden and Denmark, saying the acts "by individual provocateurs only benefit those who want to divide us and our societies."
"Respect for diversity is a core value of the European Union. This includes respect for other religious communities," EU's top diplomat said. "The desecration of the Quran, or of any other book considered holy, is offensive, disrespectful and a clear provocation. Expressions of racism, xenophobia and related intolerance have no place in the European Union."
Copyright © 2023 The Washington Times, LLC.



Soruce : https://www.washingtontimes.com/news/2023/jul/26/security-risks-in-sweden-rise-due-to-quran-desecra/?utm_source=RSS_Feed&utm_medium=RSS