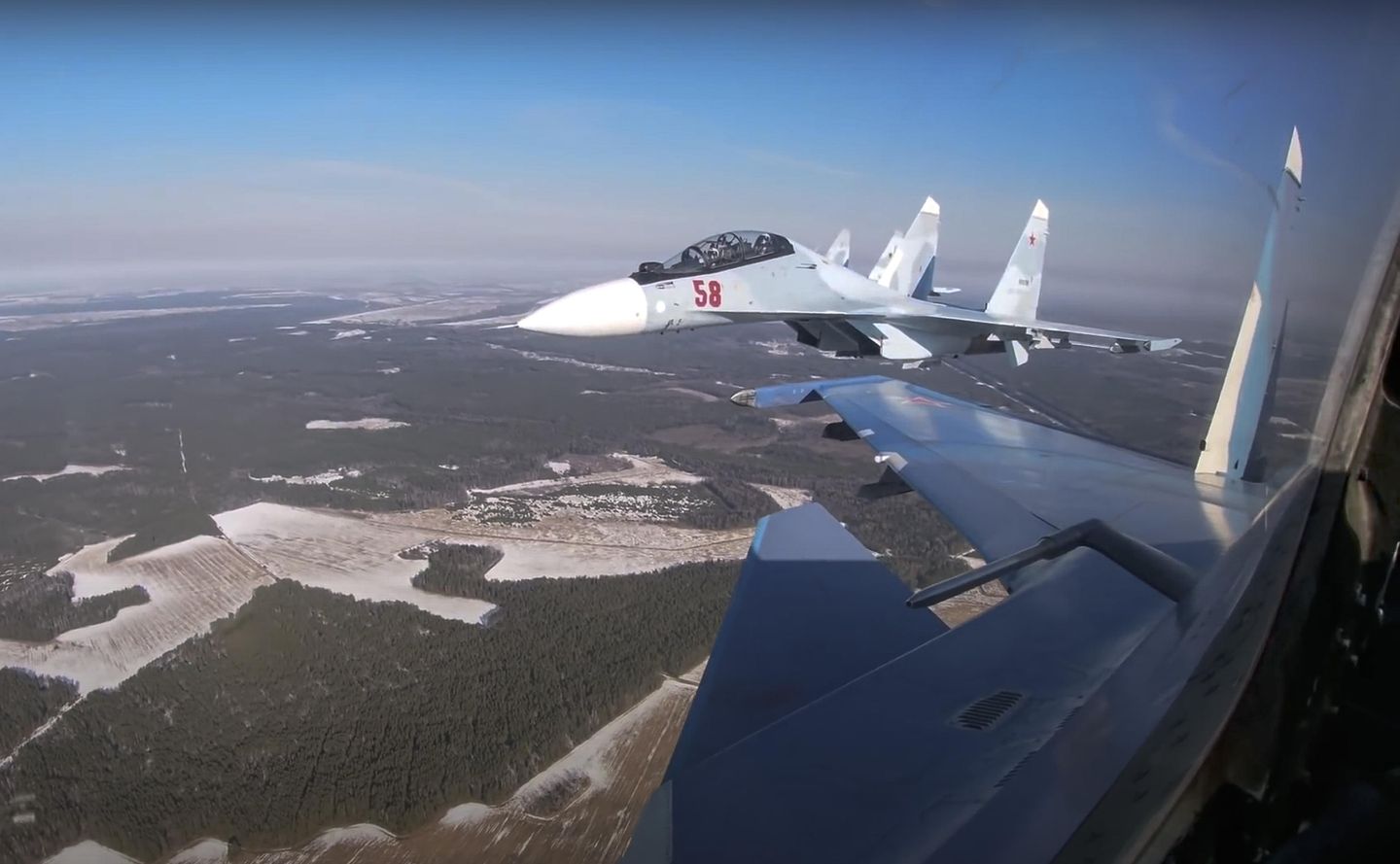 Combat fighter jets assigned to the U.S.-Canadian North American Aerospace Defense Command intercepted four Russian military aircraft this week that were approaching the Alaskan Air Defense Identification Zone. It was the second such incident in as many days, NORAD officials said.
On Monday, NORAD tracked a flight of three Russian aircraft, including a Tu-95 Bear bomber and two fighters, an Su-30 and an Su-35. Officials said they didn't consider the flights to be especially provocative.
"This Russian activity near the North American ADIZ occurs regularly," NORAD said in a statement. "NORAD had anticipated this Russian activity, and as a result of our planning, was prepared to intercept it."
The Russian flights are not connected to recent NORAD and U.S. Northern Command operations about airborne objects shot down over different sections of North America, including an alleged Chinese spy balloon, officials said.
NORAD said two F-35 jet fighters intercepted the Russian aircraft. They were supported by F-16 fighters, KC-135 airborne fuel tankers and E-3 Sentry command and control aircraft. 
"NORAD tracks and positively identifies foreign military aircraft that enter the ADIZ," officials said. "NORAD routinely monitors foreign aircraft movements and as necessary, escorts them from the ADIZ."



Soruce : https://www.washingtontimes.com/news/2023/feb/17/russian-military-jets-tracked-us-air-defense-zone-/?utm_source=RSS_Feed&utm_medium=RSS