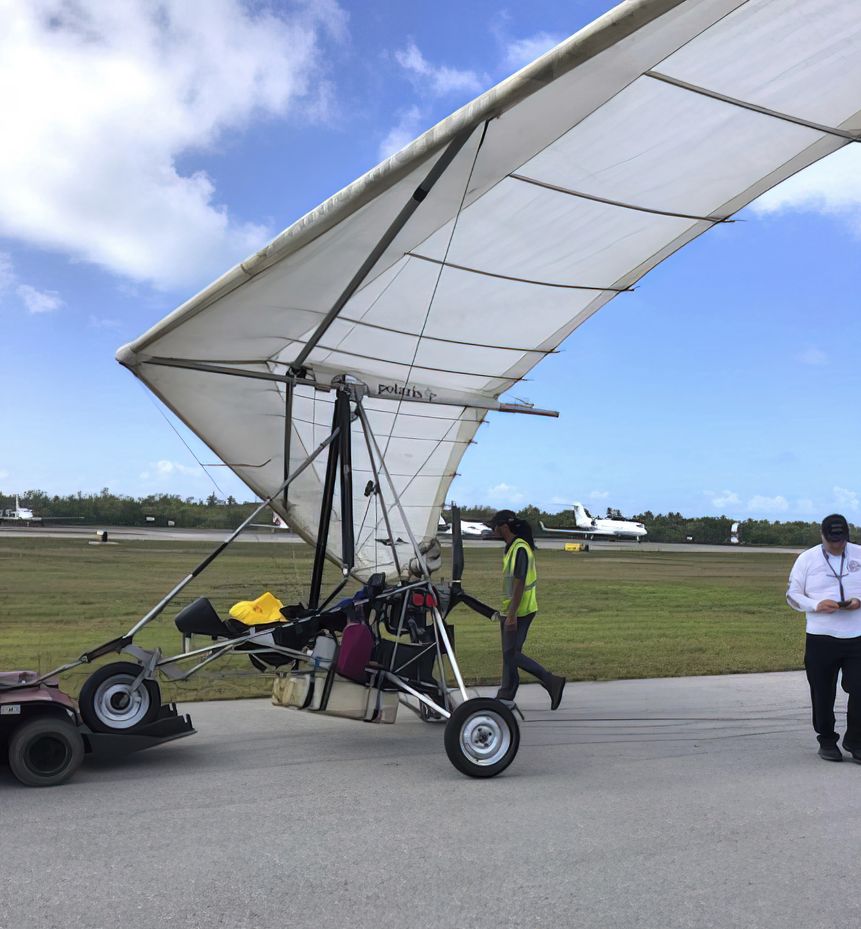 A duo of Cuban migrants were apprehended at Key West International Airport in Florida Saturday after flying there on a motorized hang glider.
Key West, Florida is about 90 miles away from the island of Cuba.
The two people landed at the airport at around 10:30 a.m. No serious injuries were reported, and the Monroe County Sheriff's Office said that both migrants, neither named, were turned over to the custody of the U.S. Border Patrol.
Video captured by Key West resident and concierge services provider Christopher Ferrara — professional alias "DatGuy in Paradise" — showed the glider in the air on its way to the airport.
Here's the video!! Cuban migrants coming into Key West airport 👀

Gwen Filosa, a journalist in Key West✌🏼😎👍🏻 


Fox NewsPosted by DatGuy in Paradise on Saturday, March 25, 2023
The unscheduled arrival did not prove to be disruptive.
"There were no interruptions in service and operations continue as normal," Monroe County Director of Airports Richard Strickland said.



Soruce : https://www.washingtontimes.com/news/2023/mar/25/pair-cuban-migrants-apprehended-florida-airport-af/?utm_source=RSS_Feed&utm_medium=RSS