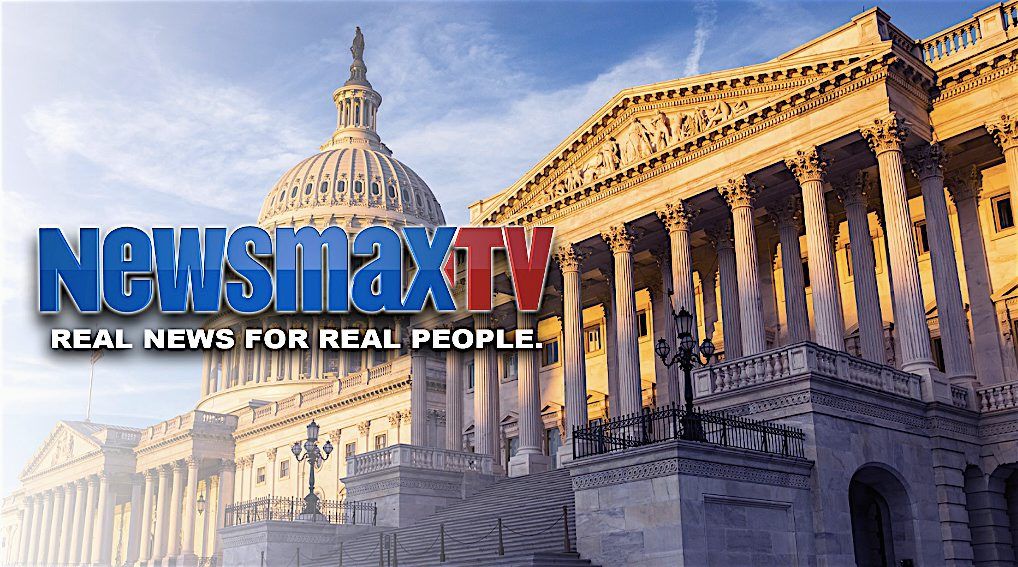 AT&T-owned DirecTV ignited an uproar on the right Wednesday by pulling the plug on the Newsmax network, spurring allegations that the satellite service is censoring conservative voices less than a year after dropping One America News.
 
Newsmax announced that its channel went dark at midnight Tuesday, shutting off its reach to more than 13 million customers of DirecTV, DirecTV Stream and U-Verse, in a move denounced by the network as politically motivated.
 
"This is a blatant act of political discrimination and censorship against Newsmax," said network CEO Christopher Ruddy.
 
DirecTV's decision followed a breakdown in negotiations over rates. Newsmax sought cable licensing fees, while DirecTV said their current arrangement had made it possible for Newsmax to "generate considerable advertising revenue at no cost."
 
"On multiple occasions, we made it clear to Newsmax that we wanted to continue to offer the network, but ultimately Newsmax's demands for rate increases would have led to significantly higher costs that we would have to pass on to our broad customer base," a DirecTV spokesperson said.
 
Carriage disputes are increasingly common as cable providers struggle to hang onto subscribers amid competition from streaming services and other outlets, but DirecTV's decision to dump two conservative networks in less than a year pushed the squabble into the political realm.
 
Mr. Ruddy argued that the "most extreme liberal channels, even with tiny ratings, get fees from AT&T's DirecTV, but Newsmax and OAN need to be deplatformed," despite their larger audiences.
 
"DirecTV believes Newsmax should receive ZERO cable fees, even though it is the fourth highest-rated cable news channel in the nation, according to Nielsen. Newsmax is also a top 16th ranked channel for all of cable in daytime," Newsmax said.
 
Tuning in to the drama were congressional Republicans. Rep. Elise Stefanik, New York Republican, called it "unacceptable to de-platform Newsmax, a popular news channel that many of my constituents in #NY21 depend on for news."
Rep. Andy Biggs, Arizona Republican, slammed the move as an "unprecedented assault on free speech," while Rep. Mike Waltz, Florida Republican, said DirecTV "caved to the woke mob."
What is going on with @DIRECTV and @ATT?

First, they cancel @OANN, and now @NEWSMAX.

This is an unprecedented assault on free speech.

If things don't change immediately, subscribers have no choice but to cancel @DIRECTV and @ATT.


— Rep Andy Biggs (@RepAndyBiggsAZ) January 25, 2023
The Newsmax blackout was not unexpected. Last week, 41 House Republicans sent a letter to executives at DirecTV, AT&T and minority owner TPG Capital saying they were "deeply concerned about this un-democratic assault on free speech" and warned of congressional scrutiny.
 
"Congress intends to conduct extensive oversight on the extent to which House Democrats and officials in federal offices colluded with private companies to limit, restrict and circumvent First Amendment rights," stated the Friday letter led by Rep. Wesley Hunt, Texas Republican. "These investigations will not be limited to social media companies."
 
They noted that OAN was removed from the service in April after House Energy and Commerce Committee Democrats expressed concerns in a February 2021 letter about the "spread of dangerous misinformation."
 
The Republicans also pointed to Vice Media, which is still carried on DirecTV, saying the channel is paid higher license fees than Newsmax "despite having a fraction of the audience."
 
"Taken together, these two actions lead us to believe that DirecTV, one of the nation's largest Multichannel Video Programming Distributors, is actively working to limit conservative viewpoints on its system," the letter said.
 
Sen. Tom Cotton, Arkansas Republican, tweeted: "Dropping @NEWSMAX is a mistake, and I'm grateful @WesleyHuntTX is working to reverse this."
The decision to drop Newsmax leaves the Fox News Channel as DirecTV's sole source of right-of-center news and opinion. The satellite-TV provider offers left-of-center channels MSNBC and CNN, as well as left-tilting mainstream media networks ABC, NBC and CBS.
 
Newsmax made it clear it plans to play hardball, urging its customers to call AT&T and DirecTV and threaten to cancel their subscriptions, as well as their congressional representatives.
 
Newsmax is still carried on a host of platforms including Xfinity, Dish, FiOS, Spectrum and Cox, as well as streaming sites such as Roku.
DirecTV said that anyone, including its customers, "can watch the network free via NewsmaxTV.com, YouTube.com and on multiple streaming platforms like Amazon Fire TV, Roku, and Google Play."
 
"We continually evaluate the most relevant programming to provide our customers and expect to fill this available channel with new content," the DirecTV spokesperson said.



Soruce : https://www.washingtontimes.com/news/2023/jan/25/outrage-erupts-right-directv-pulls-plug-conservati/?utm_source=RSS_Feed&utm_medium=RSS