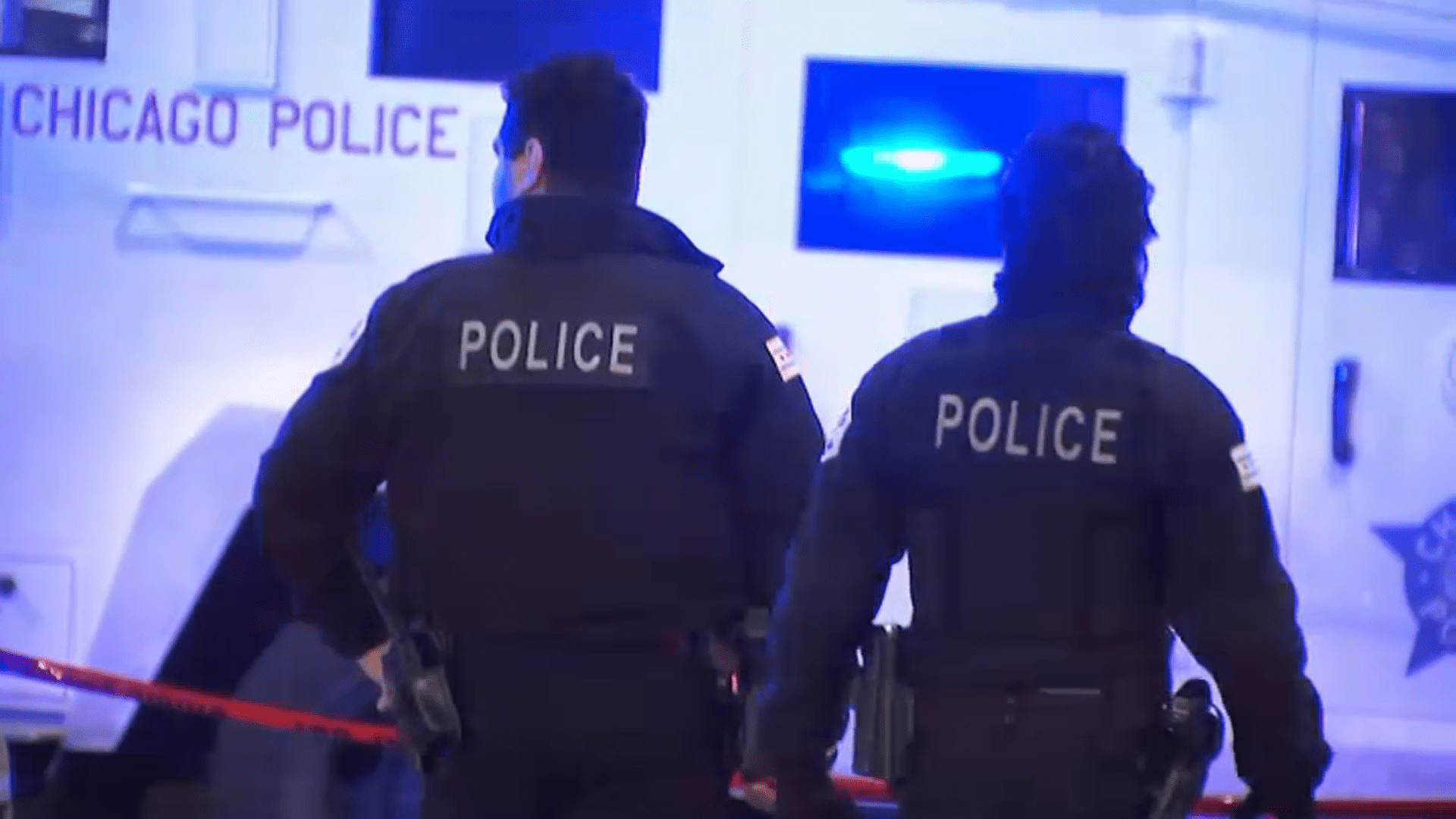 A resident at one Old Town apartment building says she doesn't feel safe in her home following two recent incidents.
One person residing at Old Town Park, a luxury apartment complex located at 204 W. Hill St., told NBC 5 she just moved into the building less than six months ago and has been grateful for security at the high rise.
This past Tuesday, she was surprised by a massive law enforcement presence at the building.
"I was in shock and scared to go back," said the resident, who asked to remain anonymous.
The Chicago Police Department SWAT Team and Illinois State Police troopers were at the building near the corner of North Wells and West Division streets. According to authorities, officers found a stolen vehicle, and the suspects inside it fled, running into the apartment building.
The suspects – who were believed to be armed and dangerous – were eventually caught, and several guns were recovered from the scene. The resident told NBC 5 that at the time, management didn't make them aware of how serious the situation was.
"I waited around for 45 minutes and then received an e-mail from Old Town Park saying there is an ongoing police investigation and that the elevators were down," she said. "But I had no information or anything."
The resident went on to explain that her safety concerns extend beyond that single incident.
Certain floors in the building reportedly operate as hotels with units for rent for less than $200 a night, and those guests have access to all the same amenities the residents do.
A viral video posted online claims to show what happened in one of those communal spaces.
"With what looked to be strippers money thrown around these countertops so that was pretty shocking to see," she said.
However, others living in the apartment building appear to have differing opinions on the recent incidents.
Another person who resides in the high rise said, "It's nothing the building can control."
Old Town Park building management declined an on-camera interview, but released the following statement to NBC 5:
"Our team was immediately in direct contact and acted in full cooperation with onsite CPD and state police authorities, including following explicit instructions in terms of actions and communications with residents throughout the situation."
However, the one resident maintains it wasn't enough.
"In an incident where there's armed people that aren't residents in this building and they could be anywhere, just to not know if I should go back to my unit or not, like, and not have that told to me, is kind of frustrating," she said.

Soruce : https://www.nbcchicago.com/news/local/old-town-apartment-resident-questions-buildings-response-following-swat-call/3046741/