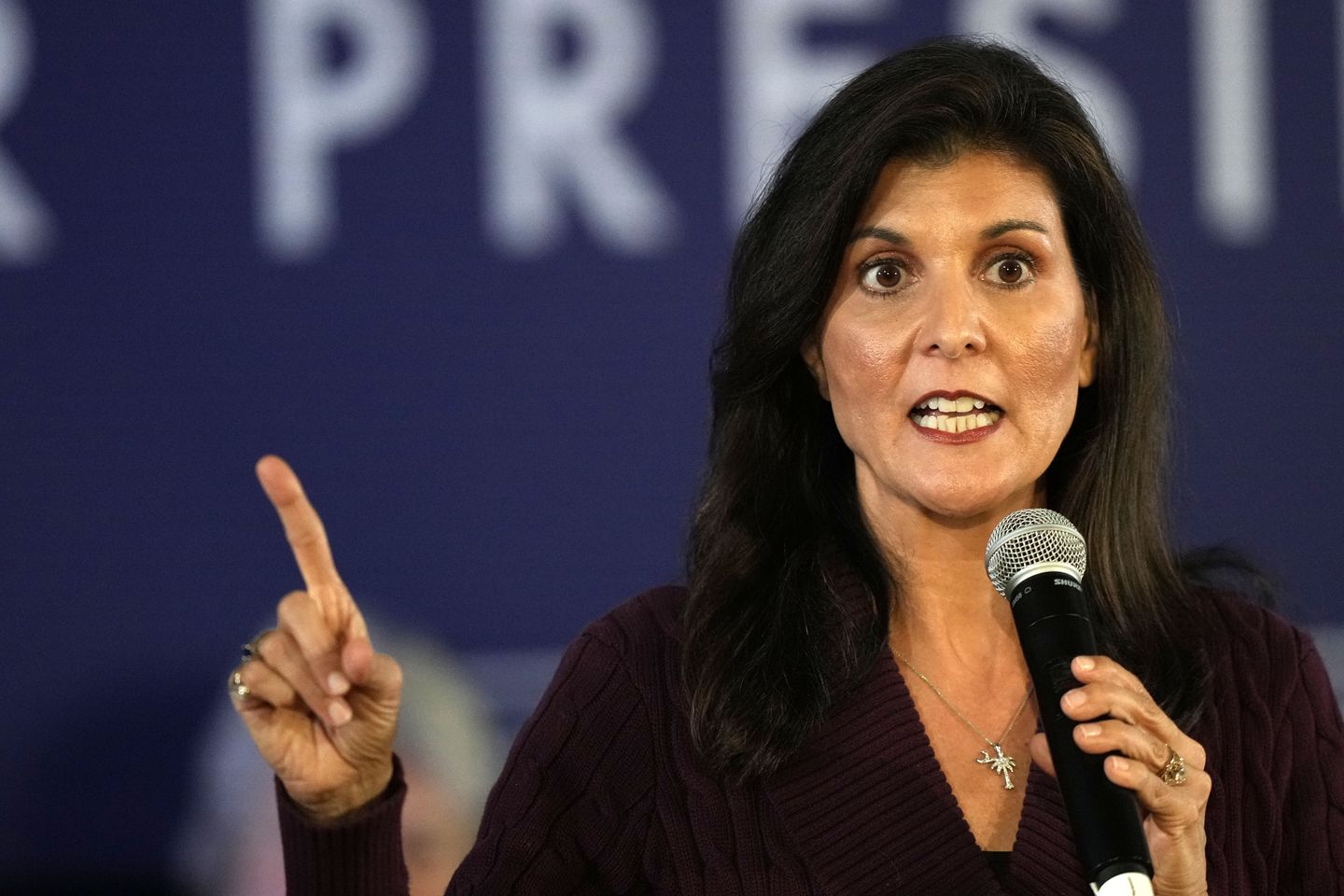 Nikki Haley blasted CNN's Don Lemon on multiple fronts Thursday, calling it the sort of sexism typical of liberals.
The 2024 Republican presidential-primary candidate retweeted the clip in which Mr. Lemon said Ms. Haley, 51, wasn't "in her prime" herself, after noting her call for mental-competence tests for politicians.
"Liberals can't stand the idea of having competency tests for older politicians to make sure they can do the job. BTW it's always the liberals who are the most sexist," she wrote.
Mr. Lemon issued an apology of sorts Thursday, calling his words "inartful and irrelevant," but the former South Carolina governor wasn't having it.
"To be clear, I am NOT calling for competency tests for Sexist middle-aged CNN anchors; only for people who make our laws and are 75+," she wrote in reply to Mr. Lemon's tweet.
She made similar comments on Instagram, after first writing "he said WHAT?"
She also basted Mr. Lemon in a fundraising letter, The Hill reported.
The remarks came Thursday on a "CNN This Morning" segment in which Mr. Lemon, who at 56 is older than Ms. Haley, dismissed the former South Carolina governor's proposal for cognitive tests.
"This whole talk about age makes me uncomfortable," Mr. Lemon told co-hosts Poppy Harlow and Kaitlan Collins. "She says people, you know, politicians or something are not in their prime. Nikki Haley isn't in her prime, sorry. When a woman is considered to be in her prime in her 20s and 30s and maybe 40s."
A surprised Ms. Harlow asked what "prime" meant in this context, whether it referred to child-bearing "or are you talking about prime for being president?"
Mr. Lemon, who is gay, didn't directly answer beyond citing Google searches.
"Don't shoot the messenger," he said. "I'm just saying what the facts are. Google it, everybody at home. … I'm just saying Nikki Haley should be careful about saying that politicians are not in their prime, and they need to be in their prime when they serve. Because she wouldn't be in her prime, according to Google or whatever it is."
After a day of backlash and criticism, Mr. Lemon walked back the comments.
"The reference I made to a woman's 'prime' this morning was inartful and irrelevant, as colleagues and loved ones have pointed out, and I regret it," he wrote. "A woman's age doesn't define her either personally or professionally. I have countless women in my life who prove that every day."



Soruce : https://www.washingtontimes.com/news/2023/feb/16/nikki-haley-blasts-don-lemon-over-prime-diss-its-a/?utm_source=RSS_Feed&utm_medium=RSS