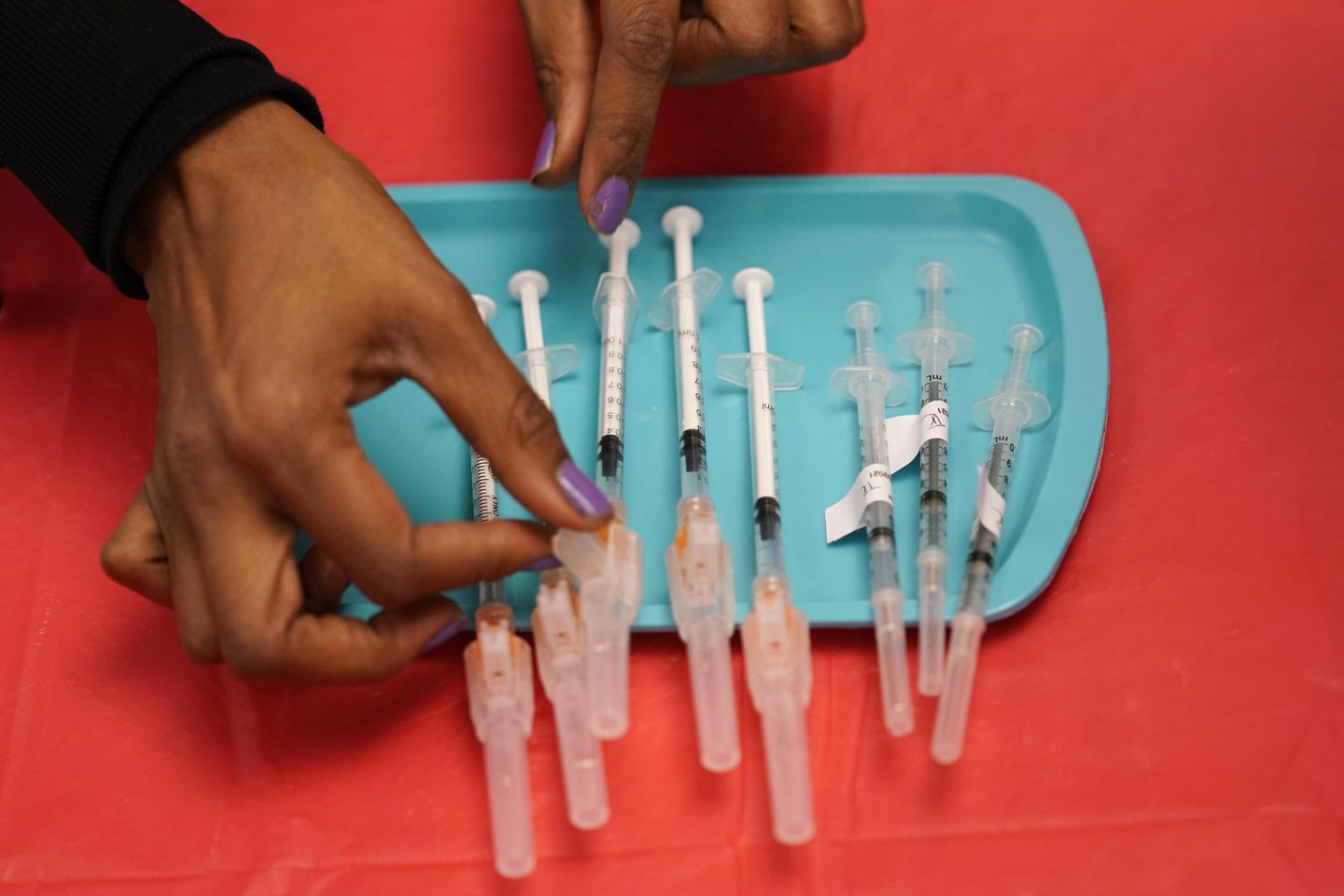 Officials in Nevada are scheduled to debate Wednesday whether they should put COVID-19 and flu vaccines on hold pending a grand jury investigation in Florida of drugmakers' claims about the coronavirus shots.
The agenda item says the Elko County Board of Health will also consider a pause on advertising related to the vaccines.
But some county health commissioners say the item shouldn't have been placed on the agenda.
Commissioner Jon Karr says the item was put on the list by mistake after a concerned resident highlighted potential side effects from the vaccines and Florida Gov. Ron DeSantis's probe.
"We've already been notified by legal that we don't have the authority to issue a moratorium," Mr. Karr told the Las Vegas Review-Journal. "I believe it's just a miscommunication, and I'm hoping it gets tabled indefinitely."
Commissioner Delmo Andreozzi told the newspaper the board does not have direct oversight of the health care industry, though it might be able to control whether county resources are used to promote the shots.
Any move to pause or downplay the vaccines would be at odds with advice from state and federal officials, who have pleaded with Nevadans and Americans to get an annual flu shot and a bivalent COVID-19 booster that attacks both the original strain and subvariants of the omicron strain that hit in late 2021.
The COVID-19 shots have generated backlash among persons upset by government and business mandates and the discovery that the shots may protect against severe disease but not prevent infection and transmission.
Some persons are wary of the vaccines because they are quite new, while others have pointed to potential side effects such as myocarditis, an inflammation of the heart muscle.
Mr. DeSantis, a Republican, ordered a grand jury investigation into drugmakers and medical associations about potential false claims of "vaccines purported to prevent COVID-19 infection, symptoms, and transmission."
For more information, visit The Washington Times COVID-19 resource page.



Soruce : https://www.washingtontimes.com/news/2023/jan/18/nevada-county-health-board-consider-pause-covid-19/?utm_source=RSS_Feed&utm_medium=RSS