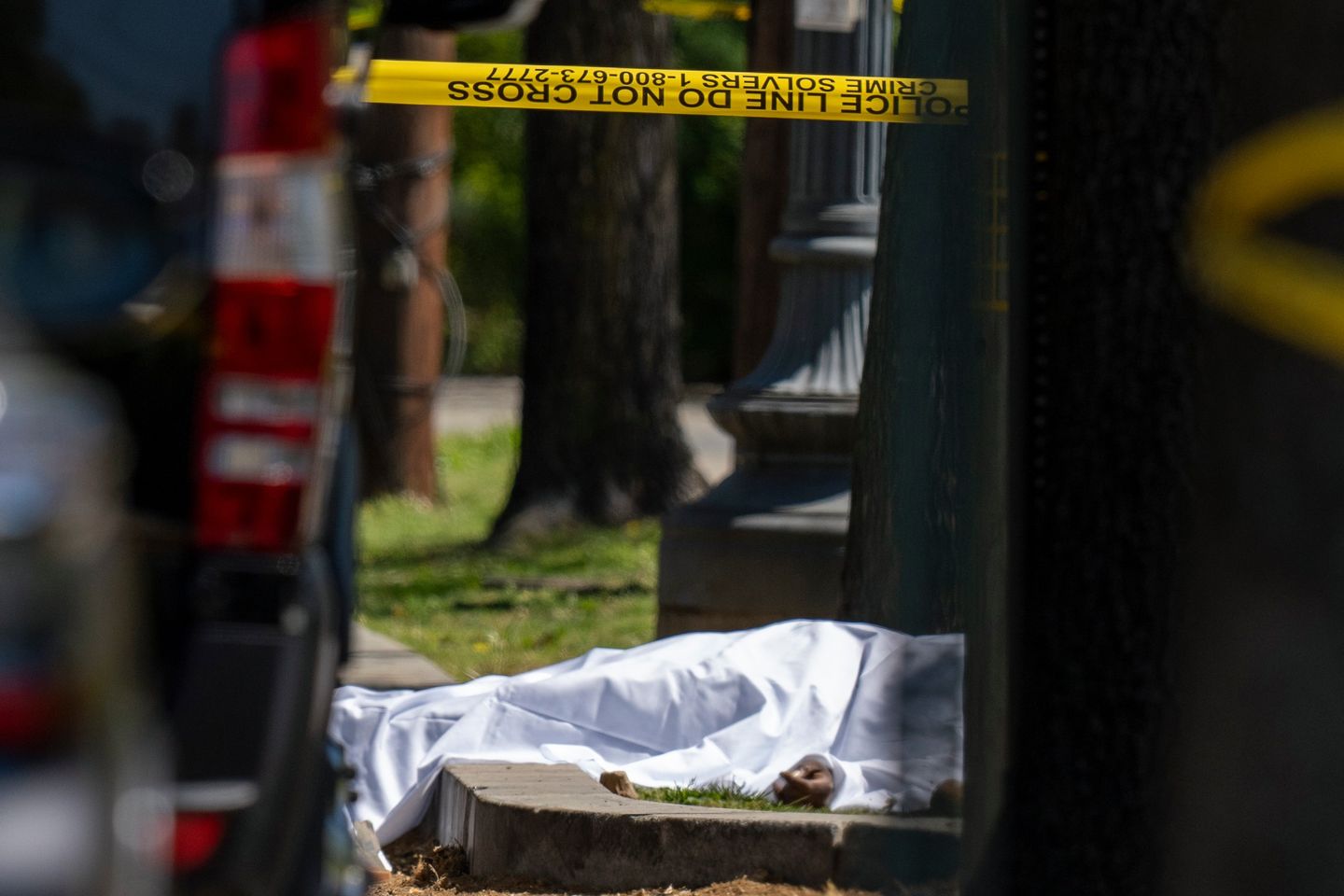 Many of the nation's biggest cities have seen a significant decline in the homicide rate through the first five months of the year, according to a research firm.
New Orleans-based AH Datalytics found that the homicide rate has fallen roughly 12% nationwide when compared with the first five months of 2022.
The firm, which references publicly available police data, shows that Chicago has seen a 5% drop in killings, while New York City has seen a nearly 14% decline in homicides. Stark drop-offs also were recorded in Philadelphia (24%), Los Angeles (27%) and Houston (28%).
---
---
The trend also includes mid-sized cities that typically struggle with crime, such as Baltimore (down 15%), Detroit (down 10%) and St. Louis (down 10%).
New Orleans — which had the highest murder rate in the country last year — has seen a 15% drop in its number of recorded homicides through May.
"The current downward shift in murder may reverse between now and December, and even if it doesn't, it may ultimately prove to be a one-year anomaly," crime analyst Jeff Asher, who compiled the report, wrote in The Atlantic on Monday. "But whatever the causes, and whatever the staying power, the first five months of 2023 have produced an encouraging overall trend for the first time in years."
Mr. Asher did note that some cities continue to struggle with rising homicides.
Memphis has seen a nearly 38% increase in slayings this year, while Cleveland has witnessed a 30% spike in the crime.
Killings in Kansas City and Washington, D.C. have gone up by 15% during the report's study period.
Still, Mr. Asher said that "the U.S. may be experiencing one of the largest annual percent changes in murder ever recorded."



Soruce : https://www.washingtontimes.com/news/2023/jun/6/multiple-us-cities-experiencing-decline-homicides/?utm_source=RSS_Feed&utm_medium=RSS