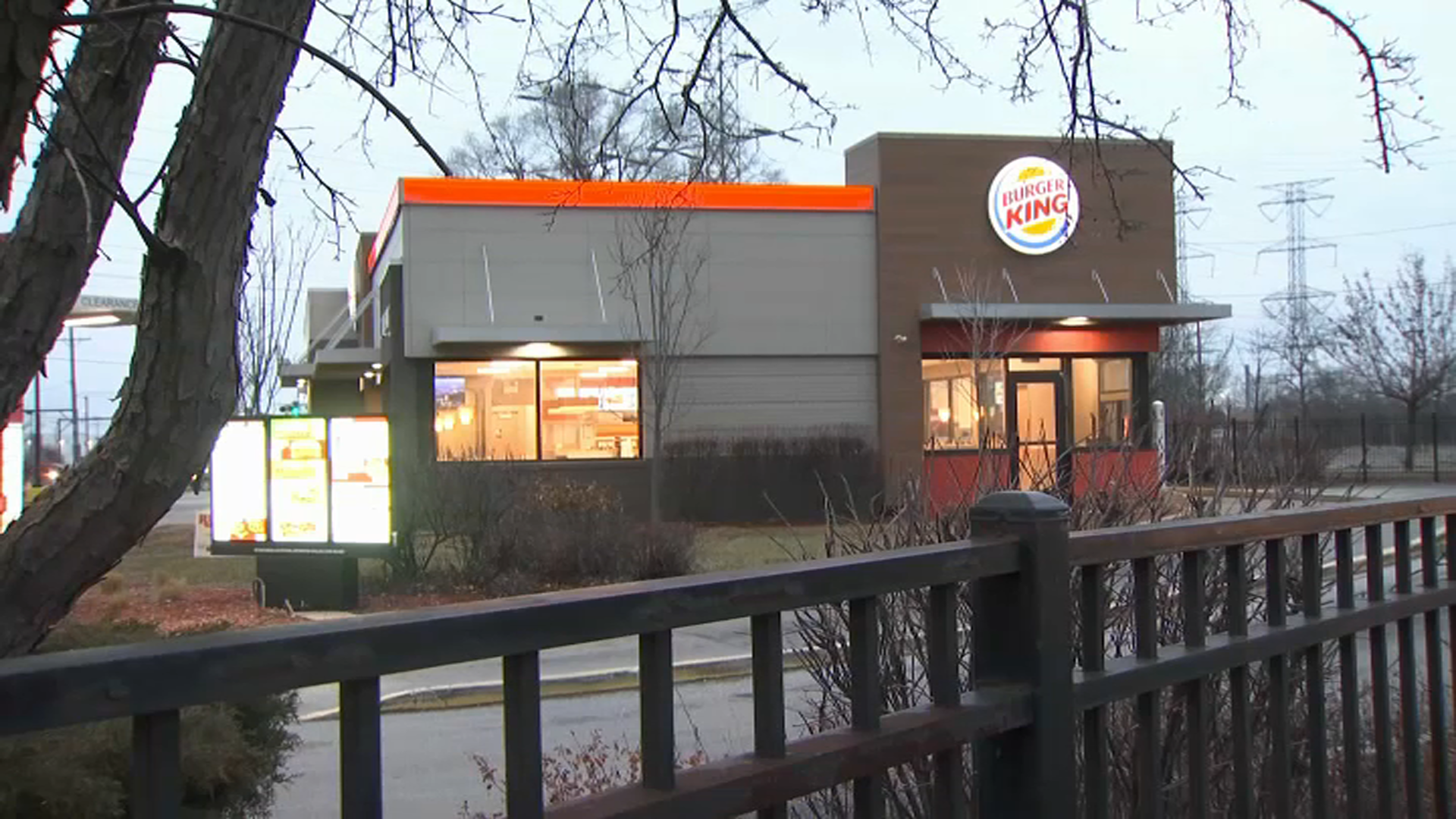 A mother is demanding action to reduce crime in Chicago after her teenage daughter was attacked by armed robbers while working at a Burger King in the Hegewisch neighborhood.
Ana Mota told NBC 5 her 17-year-old daughter and a co-worker were held at gunpoint and pepper-sprayed during a robbery Jan. 14 at the Burger King near Brainard and Burnham avenues.
"She said she was sweeping the dining area and she seen these two people coming out, a male and a female with ski masks," the mother said.
Mota said her daughter – who had only been on the job for three months – had a bad feeling when she started to make her way to the back and was confronted.
"When she turned the corner, he physically grabbed her by the collar then threw her up against the computer system that they have and told her to open it," Mota told NBC 5.
Then, according to the mother, "At that moment I guess the manager that was on duty came and she threw the keys and ran."
The armed robbers managed to get away with hundreds of dollars in cash but not before pepper spraying Mota's daughter and her co-worker.
"It's not worth your life, because they're not taking any security measures either, other than they're closing the dining area at 7 [p.m.] is what they said," Mota said.
Chicago police say an increase in robberies has been reported so far this year in the city's 4th Police District, which includes the community.
The Burger King robbery is among dozens in the district under investigation. So far, at least 46 separate robberies have been reported.
"You read about it, you hear about it, and it's something you hope you never have to go through," Mota said.
A Burger King spokesperson told NBC 5, in part, the company takes the safety of its employees and customers very seriously and is working closely with authorities as they investigate the incident.

Soruce : https://www.nbcchicago.com/news/local/mother-speaks-out-after-teen-attacked-by-robbers-while-working-at-chicago-burger-king/3051462/