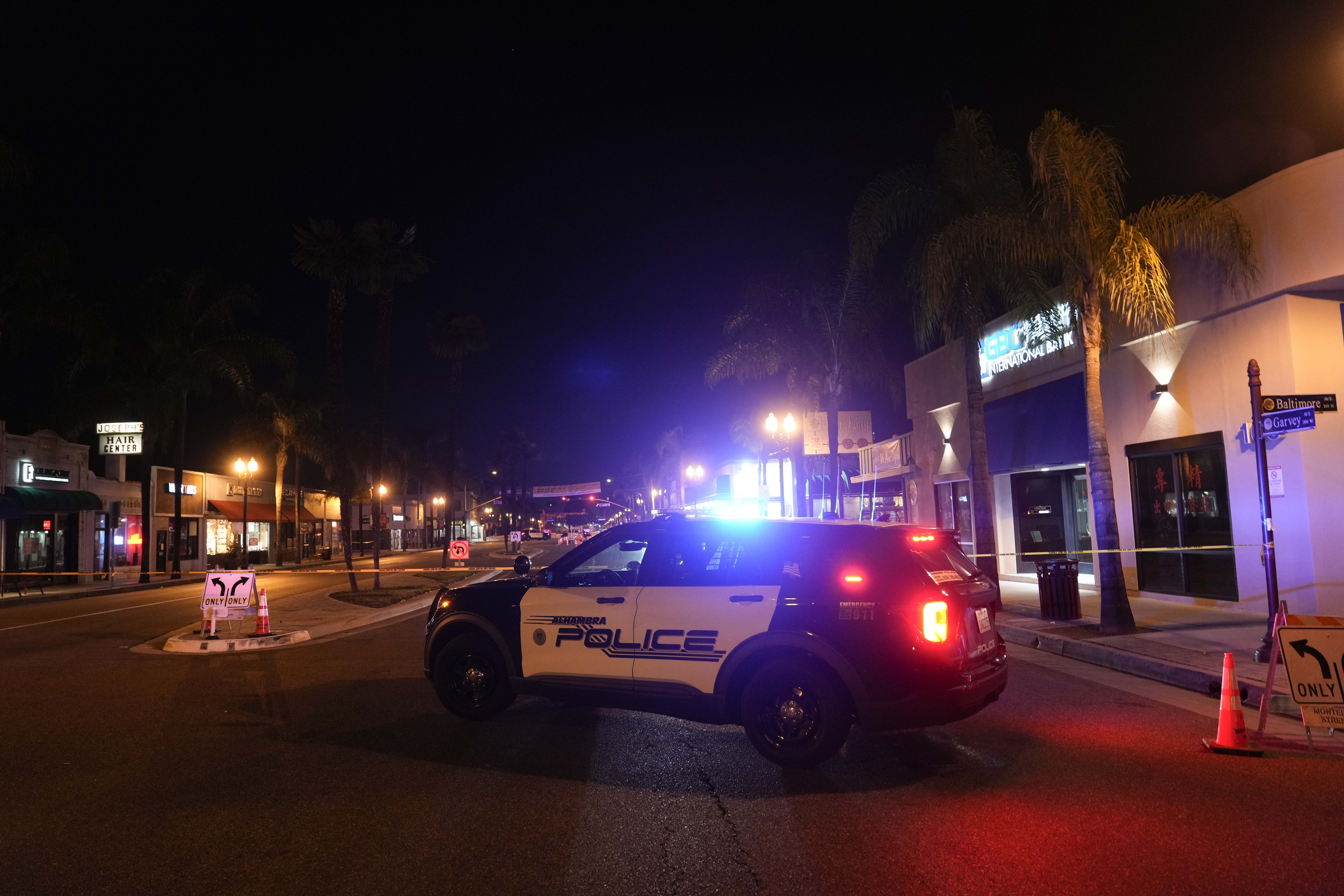 Police are investigating a shooting in Monterey Park that left at least 10 people dead and 10 injured late Saturday night, according to Sgt. Bob Boese with the LA County Sheriff's Department.
The shooting was reported at approximately 10:22 p.m. on the 100 block of W. Garvey Avenue.
When officers arrived on scene they encountered numerous patrons fleeing from what was said to be a ballroom dance studio, Captain Andrew Meyer with the Los Angeles County Sheriff's Department Homicide Bureau said during a press conference early Sunday.
At least 10 people were declared dead at the scene and at least 10 others were transported to local hospitals in various conditions, ranging from stable to critical.
The ages of the victims were not known.
Newschopper4 was over the scene where police and fire personnel were seen around the area.
The active scene was located at the corner of Garfield and Garvey avenues.
Another incident was reported a few miles away in Alhambra. Authorities are investigating whether the two incidents are connected, Meyer said.
Numerous law enforcement agencies are working on the investigation.
The suspected shooter remains outstanding, Meyer said.
Monterey Park is located in the San Gabriel Valley, about 10 miles from downtown Los Angeles.
An event for Lunar New Year was being held this weekend in Monterey Park, but has been canceled for Sunday, Monterey Park Police Chief Scott Wiese said.
This is a developing story, please check back for updates.

Soruce : https://www.nbcchicago.com/news/national-international/at-least-nine-people-killed-in-shooting-in-monterey-park/3051530/