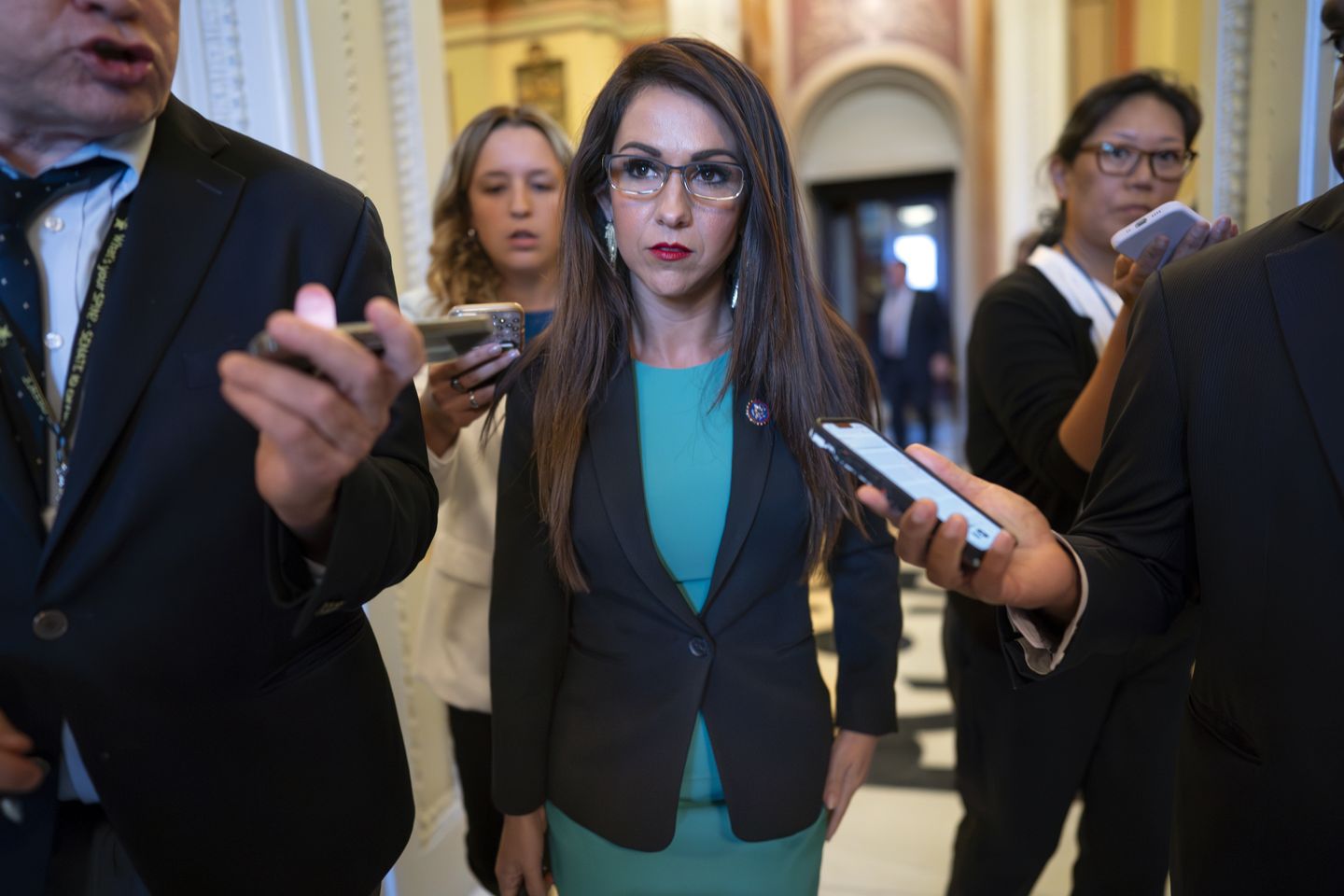 Republican Reps. Marjorie Taylor-Greene of Georgia and Lauren Boebert of Colorado got into a heated confrontation on the U.S. House floor and the "b-word" was used.
The angry exchange between the two Freedom Caucus members was caught on C-SPAN cameras, and both were arguing over their respective resolutions to impeach President Biden, according to the Daily Beast.
"I've donated to you, I've defended you. But you've been nothing but a little b—— to me," Ms. Greene reportedly told the Colorado lawmaker. "And you copied my articles of impeachment after I asked you to cosponsor them."
---
---
After Ms. Greene excoriated her using profanities, Ms. Boebert responded by saying, "OK, Marjorie, we're through."
"We were never together," Ms. Greene lashed out, but Ms. Boebert had her back turned to her.
The Daily Beast cited "two sources that saw the exchange and a third familiar with the matter," one of them a fellow Republican lawmaker.
When the Daily Beast asked her for comment about the exchange, Ms. Boebert didn't deny the back and forth.
"Marjorie is not my enemy. I came here to protect our children and their posterity. Joe Biden and the Democrats are destroying our country," she said.
She later told CNN: "I'm not in middle school."
Ms. Boebert, following a vote Thursday to send the articles of impeachment to two committees, refused to discuss the confrontation.
Nick Dyer, a spokesperson for Ms. Greene, told NBC News that the Daily Beast's accurately reported on the exchange.
Ms. Greene herself told The Daily Beast: "Imitation is the greatest form of flattery."
Regardless of who was flattering or imitating whom, the impeachment resolutions face an uphill fight in the Republican-led House and would have zero chance in the Democratic-majority Senate.



Soruce : https://www.washingtontimes.com/news/2023/jun/22/marjorie-taylor-greene-calls-lauren-boebert-little/?utm_source=RSS_Feed&utm_medium=RSS