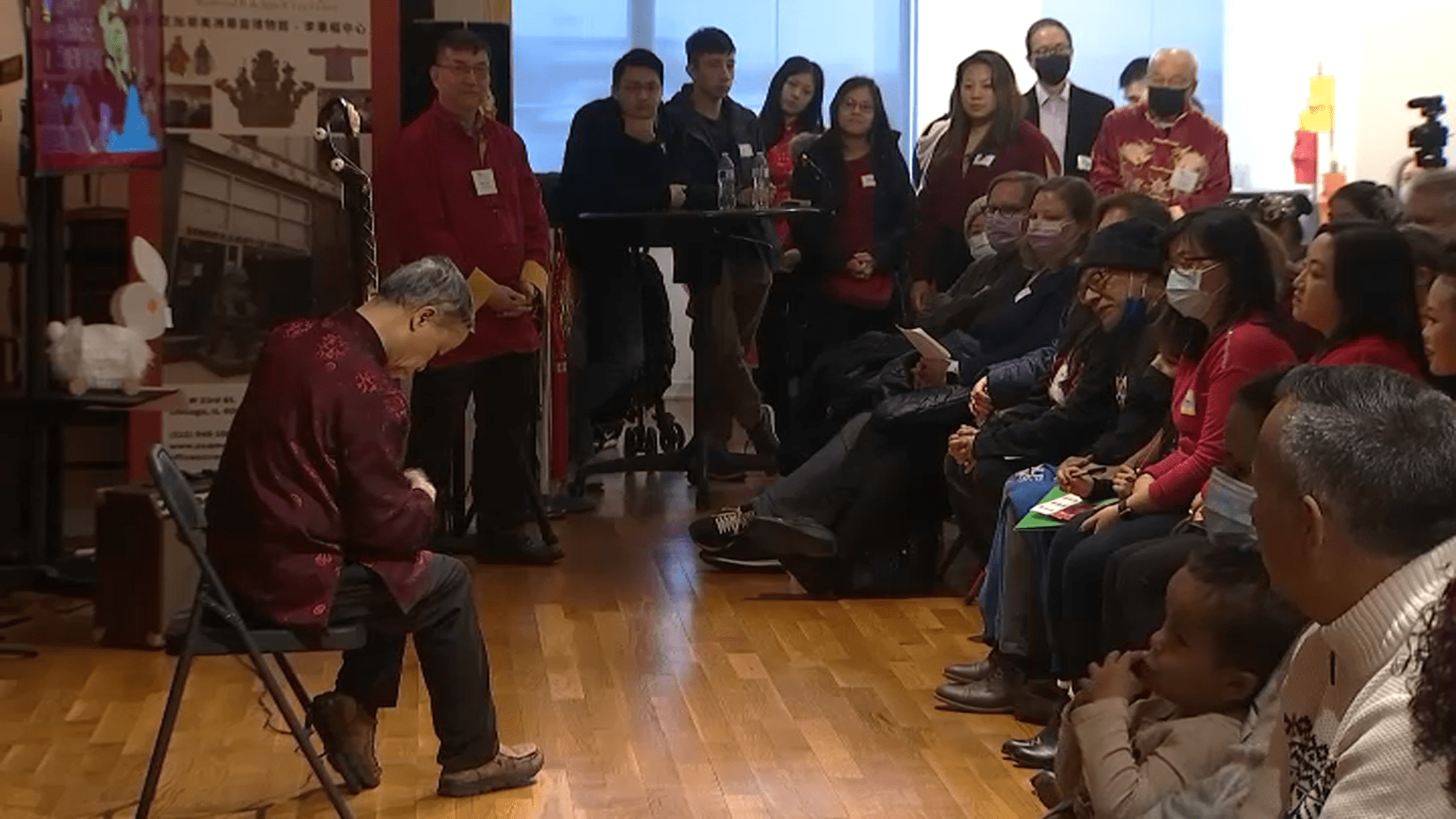 Millions of people worldwide are celebrating the Lunar New Year before the clock turns twelve, including here in Chicago.
An exhibition was in full swing for the Lunar New Year 2023 on Saturday in Chinatown.
There was festive music, a pipa – a traditional Chinese instrument – and symbolic candy laid out on a table, red lanterns and envelopes symbolizing good fortune along with dancing to entertain the masses. 
"The food and the culture, and you see a lot of lanterns, definitely is a fun time," said Ocean Wang who has lived in Chinatown for 20 years.
To Wang, it's important to pass down the tradition down to her children.
"I am an immigrant from Taiwan, and my kids were born in Chicago, so I want them to have the American culture and Chinese culture at the same time," she said. 
She, along with dozens of others, were excited for the return of an exhibition put on by the Chinese American Museum of Chicago.
"This year we resumed our in-person Chinese New Year celebration event in the past two years because of the COVID," explained Ben Lau, the executive director of the Chinese American Museum of Chicago. 
While 2022 was the Year of the Tiger, 2023 marks the Year of the Rabbit.
And people are ready for it.
"The Year of the Rabbit means peace, hope and love," said Lau.
At the same time as the exhibition, people in Rosemont prepared to ring in the Year of the Rabbit with performances, activities and Chinese cultural immersion. 
No matter where people celebrated, the feeling was mutual.
"I feel everyone is going to be so happy," said Wang.
To continue the celebration, a Lunar New Year parade will take place at 1 p.m. on Sunday, Jan. 29 in Chinatown.

Soruce : https://www.nbcchicago.com/news/local/lunar-new-year-celebrations-kick-off-in-chinatown-suburbs/3051352/