If your child one day aspires to work in construction, Lowe's has an idea for a birthday celebration you'll most certainly want to keep in mind.
The home improvement chain is piloting in-store kids' birthday parties at 10 of its more than 2,000 locations nationwide. Luckily, for those living in the Chicago area, one of the stores hosting parties is in Naperville, located at 1440 Illinois Route 59.
The brand new "Build a Birthday" program aims to to ignite creativity in inspiring young builders while they celebrate with their pals, according to a company news release. Young partygoers will have the choice to build projects including wooden castles, race cars and custom wall shelves, among others.
While parents will need to book a party, if interested, Lowe's vows to take on the majority of the work.
Its packages include do-it-yourself project kids for 12 children – ages 5 years old and plus – with the option for up to 20 children to participate. On top of that, safety goggles, aprons, party construction hats and more will be provided.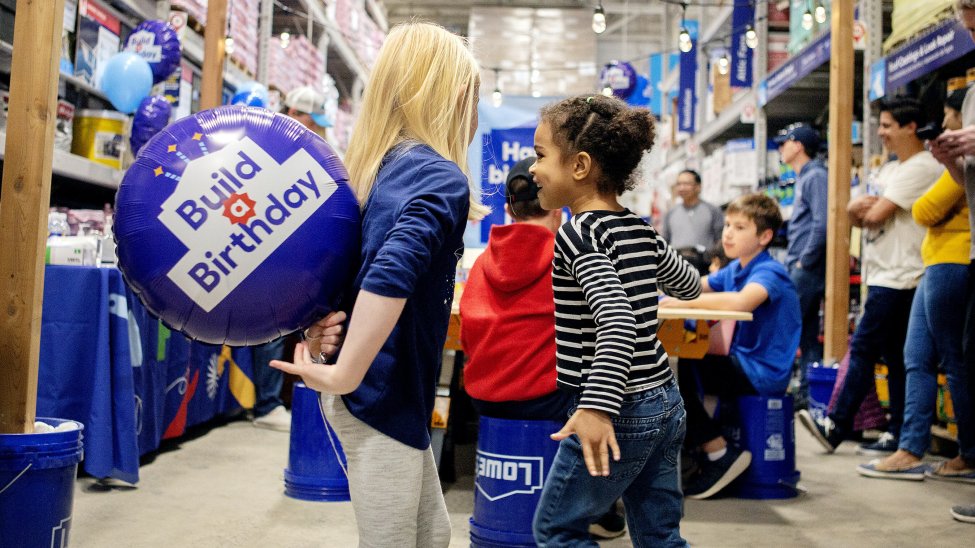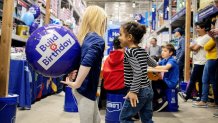 Led by one of Lowe's Red Vest Party Captains, each birthday experience will last two hours and offer kids hands-on knowledge.
The first of two packages, the "Lil Builders Party," starts at $349 and includes options of a pirate ship, castle, pull-back race car, butterfly house and sports arena. The higher tier option, the "Premium Builders Party," offers more advanced project choices including a peg shelf, hanging chalkboard sign and string art. It starts at $399.
For an additional cost, the food will be taken care of for you.
Lowe's is partnering with Domino's to provide pizza, drinks and desserts – for anyone who purchases an upgrade. Partygoers can also walk away with Lowe's-themed goodies including t-shirts, water bottles and backpacks – for an additional cost as well.
Party packages are offered on Fridays, Saturdays and Sundays in the following U.S. cities:
Brooklyn, New York
North Bergen, New Jersey
Orem, Utah
Huntersville, North Carolina
Noblesville, Indiana
Franklin, Tennessee
Eastlake, California
Central Dallas, Texas
North Peoria, Arizona
For how to reserve a birthday experience, head to Lowe's website.

Soruce : https://www.nbcchicago.com/news/local/lowes-pilots-birthday-parties-at-10-us-locations-including-one-in-the-chicago-suburbs/3051413/