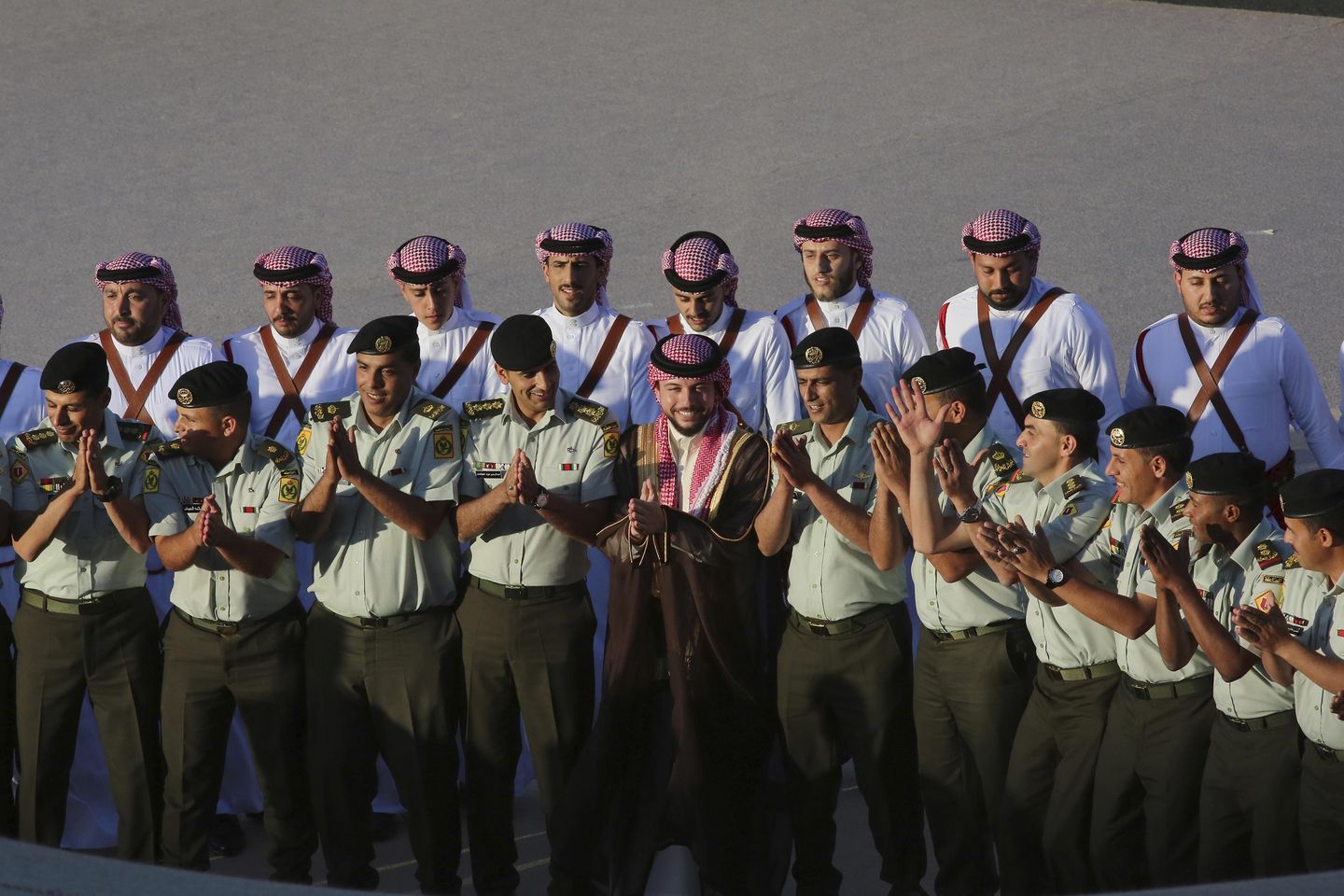 AMMAN, Jordan (AP) – The Latest on the royal wedding in Jordan of Crown Prince Hussein and Rajwa Alseif:
___
Britain's Prince William and his wife Kate, who emerged as surprise guests at Thursday's wedding of Jordan's crown prince and his Saudi bride, have long had a special relationship with the kingdom and its royal family
---
---
Both William, 40, and Crown Prince Hussein, 28, are graduates of Britain's Royal Military Academy of Sandhurst.
The two spent time together when the crown prince hosted William during his 2018 trip to Jordan. During the visit, the pair capped a day of engagements by watching England's World Cup match against Panama which the heir to the Jordanian throne had recorded earlier.
At the time, Kensington Palace posted two photos on Twitter showing the two sitting on a sofa at the Beit Al Urdun Palace, watching the match on a huge screen. Both were dressed casually, Hussein in a white T-shirt, and William in a light blue shirt.
Kate had lived for three years in Jordan as a child, when her father worked for British Airways. William and Kate took their children on a family holiday to Jordan in 2021.
The British monarchy and Jordan's ruling Hashemites have a long shared history. Britain had helped install the Hashemites in then-Transjordan a century ago, and remained involved in Jordanian affairs in subsequent decades. Hussein's grandfather, the late King Hussein, and his father, King Abdullah II, also attended Sandhurst,
Copyright © 2023 The Washington Times, LLC.



Soruce : https://www.washingtontimes.com/news/2023/jun/1/live-updates-jordans-royal-wedding/?utm_source=RSS_Feed&utm_medium=RSS