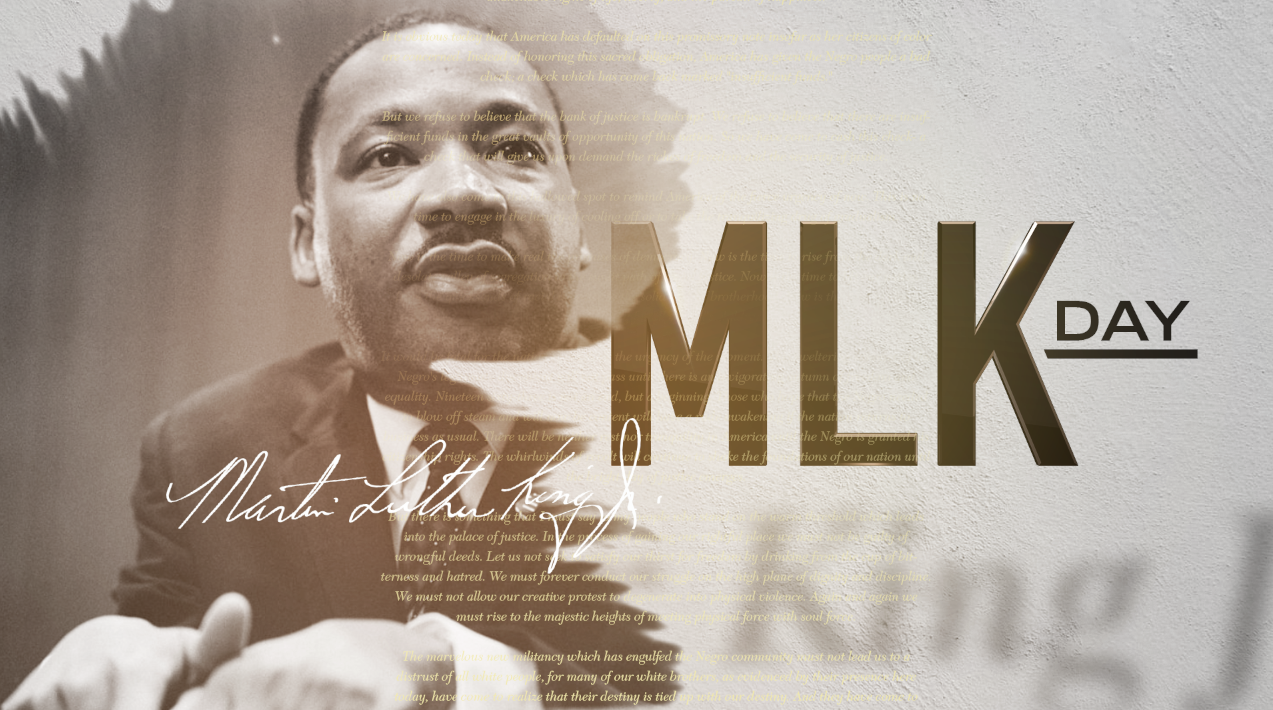 Across the country, many businesses and community spaces will honor Martin Luther King Jr. Day Monday by hosting community events or sponsoring acts of service. However, some offices and schools across the state will close in observance of the federal holiday.
Here's an overview of what's open and closed on Martin Luther King Jr. Day in and across Chicago.
Public Libraries
Many public libraries across the state on Monday, Jan. 16 including all branches of the Chicago Public Library, are closed.
United States Post Office
The USPS will be closed on MLK Day, and mail will not be delivered. Here's the full list of holidays that the post office observes.
Museums
Many museums and cultural centers across the state remain open, with several hosting hosting events honoring the life and legacy of Dr. King. Additionally the US National Park Service will be offering no-cost admission to all of its parks on Monday, Jan. 16 as part of its 2023 "fee-free days."
Drivers Services Facilities
All Illinois Secretary of State Offices, including driver services facilities will be closed in observance of Martin Luther King Jr. Day, a press release from the Secretary of State says.
All offices and facilities will be open for business and resume normal hours Tuesday.
Banks
According to the Federal Reserve Bank, "all nonessential federal offices and many financial institutions are closed for business."
Retail, Restaurants, Grocery Stores
While most government functions will not be operating on Monday, most grocery stores, big box stores and restaurants will remain open.
Major chain stores such as Target, Costco, Walmart, The Home Depot, Jewel-Osco and Mariano's will remain open on the holiday.
Although post offices will be closed, FedEx and UPS retail locations will remain open with normal hours.
Schools
As for schools, school districts in Illinois are able to choose whether or not to celebrate the holiday. Classes for Chicago Public Schools will not be in session on Monday.
For students in the Illinois districts that do have school on Martin Luther King Jr. Day however, a new law may apply, allowing them an excused absence in exchange for engaging in a civic activity.
House Bill 5488, which took effect Jan. 1, 2023, states that any public middle or high school student will be permitted at least one "day-long excused absence from school to engage in a civic event."
According to the bill's text, a "civic event" is defined by an "event sponsored by a non-profit organization or government entity that is open to the public," and can include "an artistic or cultural performance or educational gathering that supports the mission of the sponsoring non-profit organization."

Soruce : https://www.nbcchicago.com/news/local/costco-usps-libraries-list-of-stores-offices-open-and-closed-on-mlk-day/3046331/