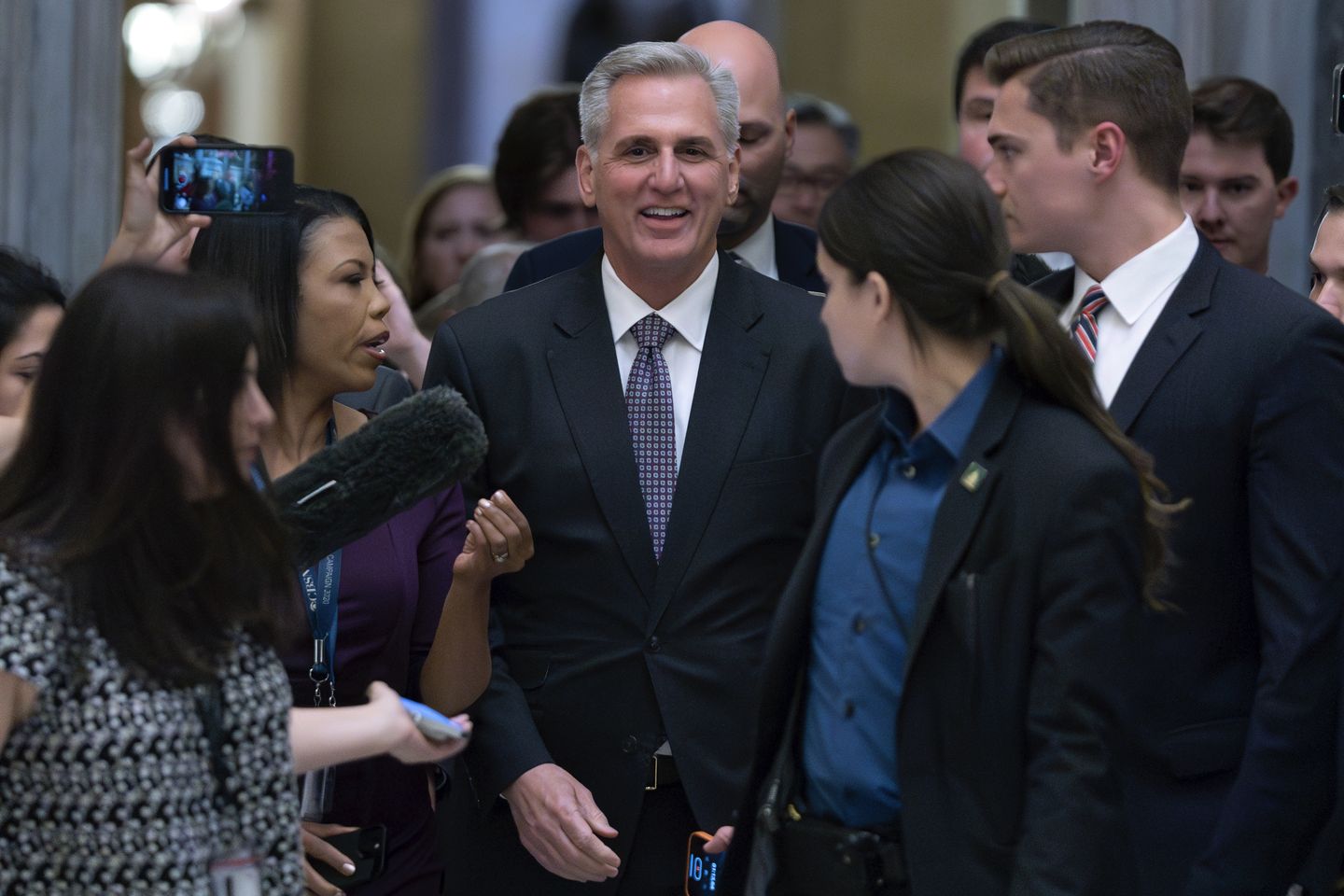 House Speaker Kevin McCarthy beat back a revolt from conservative Republicans and opposition from progressive Democrats on Wednesday to pass his bipartisan debt limit deal. 
In a 314-to-117 vote, the House backed legislation to raise the debt limit until January 2025. The legislation now heads to the Senate where it is expected to be voted on before the June 5 default deadline. 
"To continue Washington's spending addiction is both irresponsible and just wrong," said Mr. McCarthy, California Republican. I'll be honest, tonight's bill doesn't stop it. But for the first time, we begin to turn the ship."  
---
---
Overall, 165 House Democrats joined with 149 Republicans to overcome opposition from both the left and right. The Democratic support was pivotal since Mr. McCarthy could only afford four defections from Republicans given the GOP's narrow hold on the House.
"From the very beginning, House Democrats were clear that we will not allow extreme MAGA Republicans to default on our debt, crash the economy, or trigger a job-killing recession," said House Minority Leader Hakeem Jeffries, New York Democrat. "Under the leadership of President Joe Biden, Democrats kept that promise."



Soruce : https://www.washingtontimes.com/news/2023/may/31/kevin-mccarthy-quells-conservative-revolt-house-pa/?utm_source=RSS_Feed&utm_medium=RSS