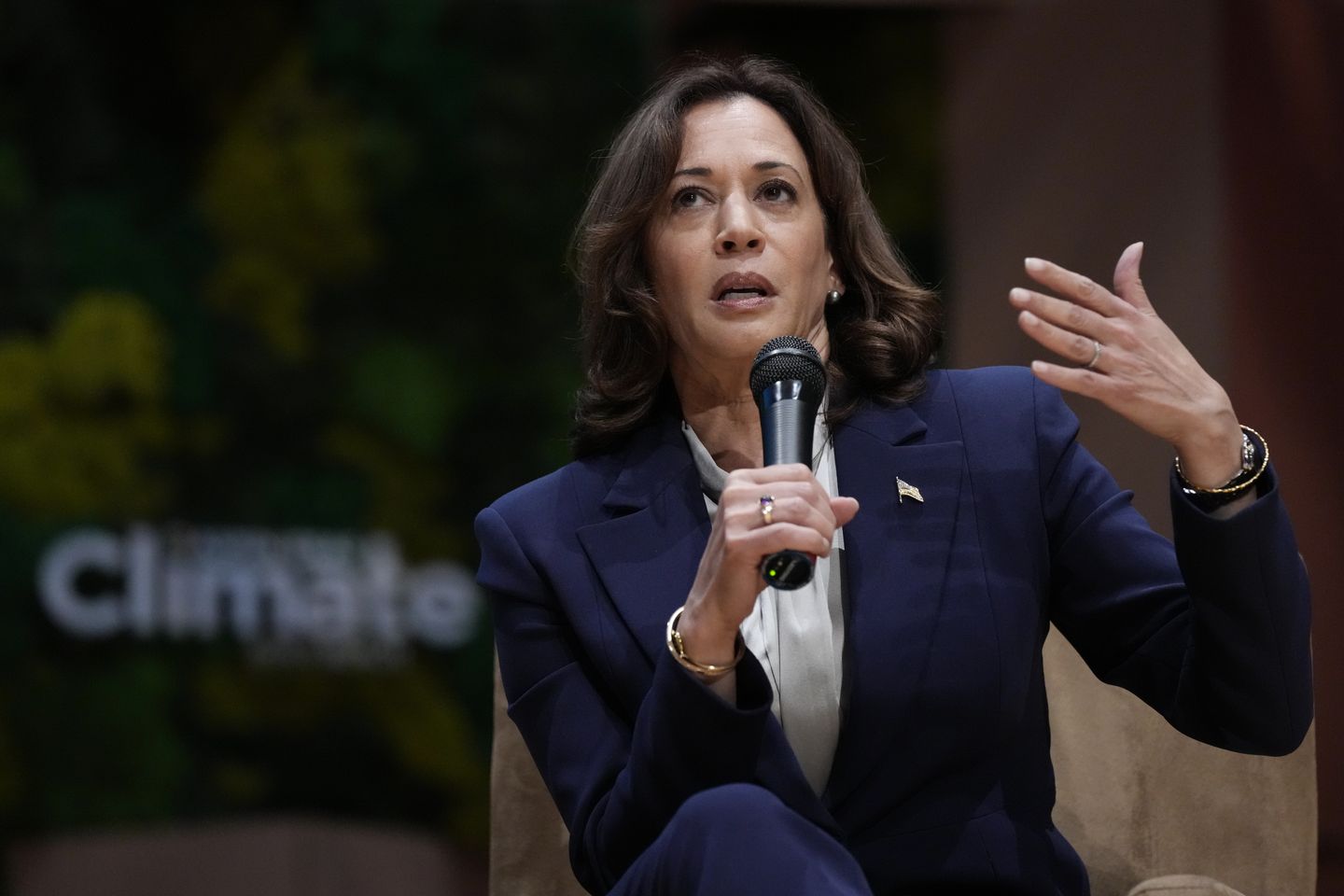 Vice President Kamala Harris on Thursday called state Republican lawmakers who want to put restrictions on abortion "immoral."
She weighed in on the morality of abortion at a roundtable discussion with elected leaders in Des Moines, Iowa. 
Ms. Harris said Iowa is on the "front lines" of the abortion fight and that it is wrong for lawmakers to make decisions for women.
"We have seen, what I would consider and do consider, as a former prosecutor, to be an immoral approach to survivors of rape or incest," Ms. Harris said. "There is even no exception after individuals have survived such an act of violation to their body."
"It's immoral," she said. "Let's be clear on this issue: one does not have to abandon their faith or deeply held beliefs to agree that the government should not be telling her or any individual what to do with their bodies. Let them make that decision." 
Ms. Harris, who is the White House's lead messenger on abortion, has attended more than 40 such events across the country since the Supreme Court overturned nationwide abortion rights in May.
Republican lawmakers in the Iowa legislature recently introduced a bill that would ban all abortions in the state. The bill would codify that life begins at conception. The state's Supreme Court ruled last year that the state Constitution does not protect the right to an abortion, which paves the way for stricter abortion laws in Iowa.
Abortion was a top issue in the 2022 congressional midterm election and is credited with helping Democrats avoid a rout in House and Senate races. Abortion promises to remain a top issue in 2024 campaigns.
A federal court in Texas is currently hearing a challenge to the federal approval of the abortion drug mifepristone that would have sweeping repercussions for abortion providers if the drug is taken off the market or restricted in other ways.
If the Texas court does remove mifepristone, Ms. Harris said the Biden administration "is prepared to do whatever it can" to fight back.
"Politicians are attempting to use the court of law to implement a political agenda that would undo the veracity and significance of a medical decision by the FDA about a medication, a decision that was made 20 years ago," Ms. Harris said.
She called it an attack on "fundamental issues and principles."
Ms. Harris' trip to Iowa was her first as vice president. Iowans overwhelmingly voted for former President Trump in the 2020 election.
For years Iowa held the kickoff contest for the presidential nominating races. The Democratic National Committee this year decided to move the party's first nominating contest to South Carolina for 2024.
Republicans still plan for the Iowa caucuses to be the first contest of the 2024 race for the presidential nomination.



Soruce : https://www.washingtontimes.com/news/2023/mar/16/kamala-harris-says-restricting-abortions-immoral/?utm_source=RSS_Feed&utm_medium=RSS