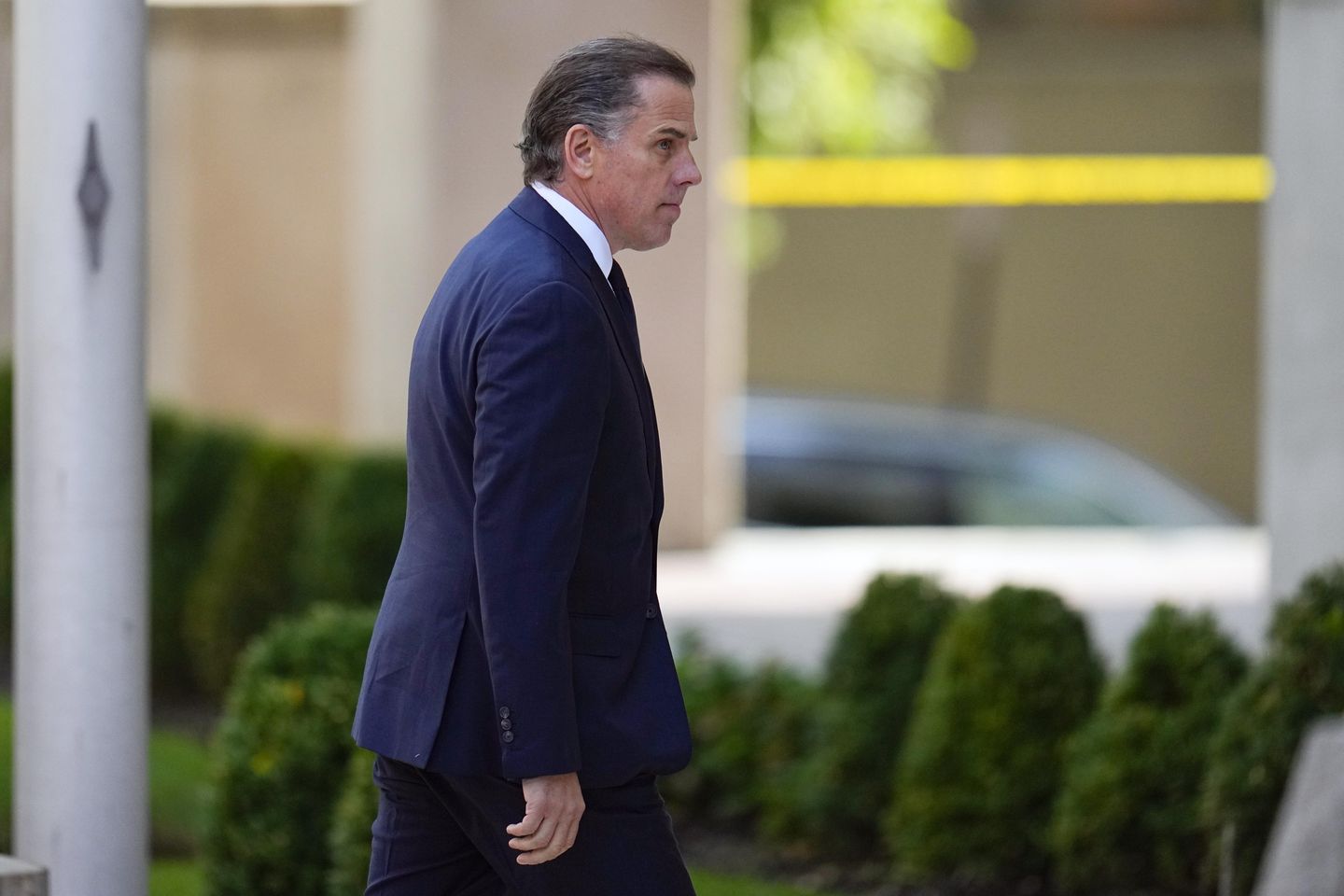 Rep. Dan Goldman, an impeachment lawyer against former President Donald Trump, said Sunday it would be a mistake for President Biden to pardon his son, Hunter, for tax and gun-related crimes.
The White House has said Mr. Biden would not pardon Hunter, but the case continues to be a thorn in his side as his son and federal prosecutors work to salvage a plea deal that would allow Hunter Biden to avoid jail time.
"I don't think there's any chance that President Biden is going to do that, unlike his predecessor, who pardoned all of his friends, and anyone who had any access to him," Mr. Goldman, New York Democrat, said on ABC's "This Week."
---
---
"President Biden has restored the integrity of the Department of Justice," he said. "And I think you've seen that in this case, where he kept on and [Attorney General] Merrick Garland kept on a Trump-appointed U.S. attorney to investigate the president's son, if there is not an indication of the independence of the Department of Justice. Beyond that, I don't know what we could look for."
Republicans have accused the Justice Department of playing favorites and going easy on Hunter Biden.
The president's son pleaded not guilty last week to two misdemeanor tax and gun charges after the judge overseeing the case forced prosecutors and Hunter Biden's legal team to create a new agreement that will lead to him pleading guilty.



Soruce : https://www.washingtontimes.com/news/2023/jul/30/joe-biden-pardoning-son-hunter-biden-would-be-mist/?utm_source=RSS_Feed&utm_medium=RSS