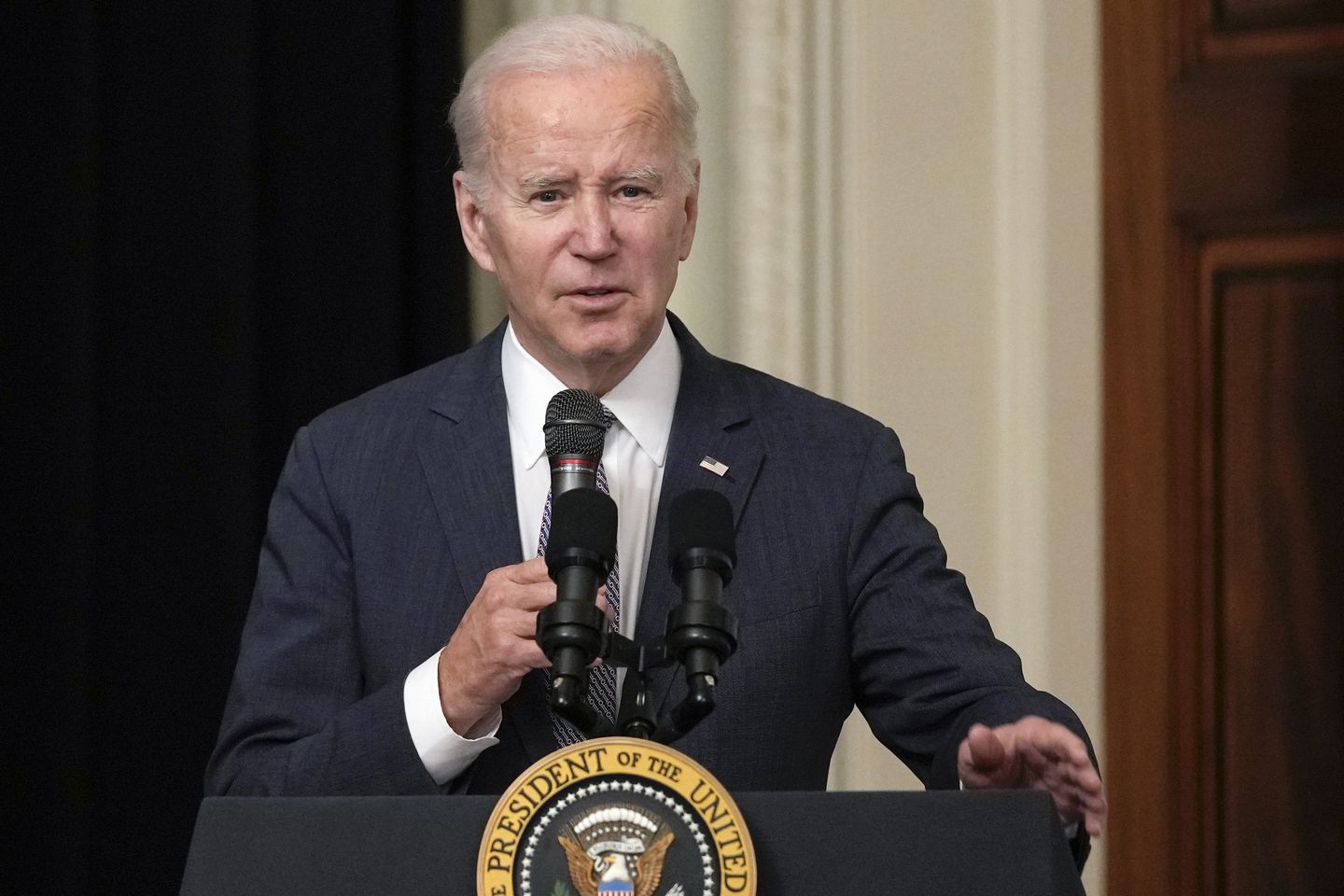 President Biden received a clean bill of health on Thursday after completing his long-delayed annual physical.
The president's physician, Dr. Kevin C. O'Connor, said Mr. Biden, 80, "remains fit for duty, and fully executes all of his responsibilities without any exemptions or accommodations," in a memo summarizing his current health.
"President Biden remains a healthy, vigorous, 80-year-old male, who is fit to successfully execute the duties of the Presidency, to include those as Chief Executive, Head of State and Commander in Chief," the memo reads.
Mr. Biden completed a three-hour session with his doctors earlier Thursday at Walter Reed National Military Medical Center. It was his second physical exam since taking office in January 2021 for the nation's oldest president. 
Dr. O'Connor wrote that the most notable "interval history" since his last physical was Mr. Biden's multiple bouts with COVID-19 over the summer, but he noted that the president has "not experienced any residual symptoms which may be considered 'Long Covid.'"
Doctors did remove a "small" lesion from the president's chest and sent the sample for a biopsy. Results are pending.
The president continues to be monitored for several "medical considerations" identified in his previous physical, all of which were noted as stable by Dr. O'Connor and managed by the prescription medications and two over-the-counter drugs. 
Those include non-valvular atrial fibrillation, hyperlipidemia, gastroesophageal reflux, seasonal allergies, spinal arthritis and mild sensory peripheral neuropathy of the feet.
Mr. Biden's physical fitness and cognitive abilities are under close scrutiny as Mr. Biden, the nation's oldest president, considers his reelection bid. The doctor's report did not indicate any cognitive testing.
The president has repeatedly dismissed concerns about his age. If Mr. Biden were to run and win reelection, he would be 86 at the completion of a second term. The doctor noted the president's "stiffened gait" but said it has not worsened in the past year.
It has been more than a year since Mr. Biden's first exam, which took place in November 2021, just days before his 79th birthday. That physical featured a colonoscopy using anesthesia that required Mr. Biden to turn over presidential powers to Vice President Kamala Harris for 85 minutes.
The White House initially promised that the second checkup would be completed by the end of 2022. Then officials promised it would be done by the end of January.
As recently as Jan. 20, White House press secretary Karine Jean-Pierre said the exam would take place "by the time the end of this month is out."
Administration officials blamed the delay on scheduling and the president's frequent travels.
Questions about Mr. Biden's cognitive abilities continue to surface. 
In September, Mr. Biden publicly asked, "Where's Jackie?" while he searched for the late Rep. Jackie Walorski, Indiana Republican, who had died in a car accident a month earlier. The president had publicly mourned her death and even called her family to express his condolences.
Mr. Biden also took a spill while riding his bike last summer in Rehoboth Beach, Delaware, though he did not receive medical attention for the incident.



Soruce : https://www.washingtontimes.com/news/2023/feb/16/joe-biden-deemed-fit-duty-after-three-hour-annual-/?utm_source=RSS_Feed&utm_medium=RSS