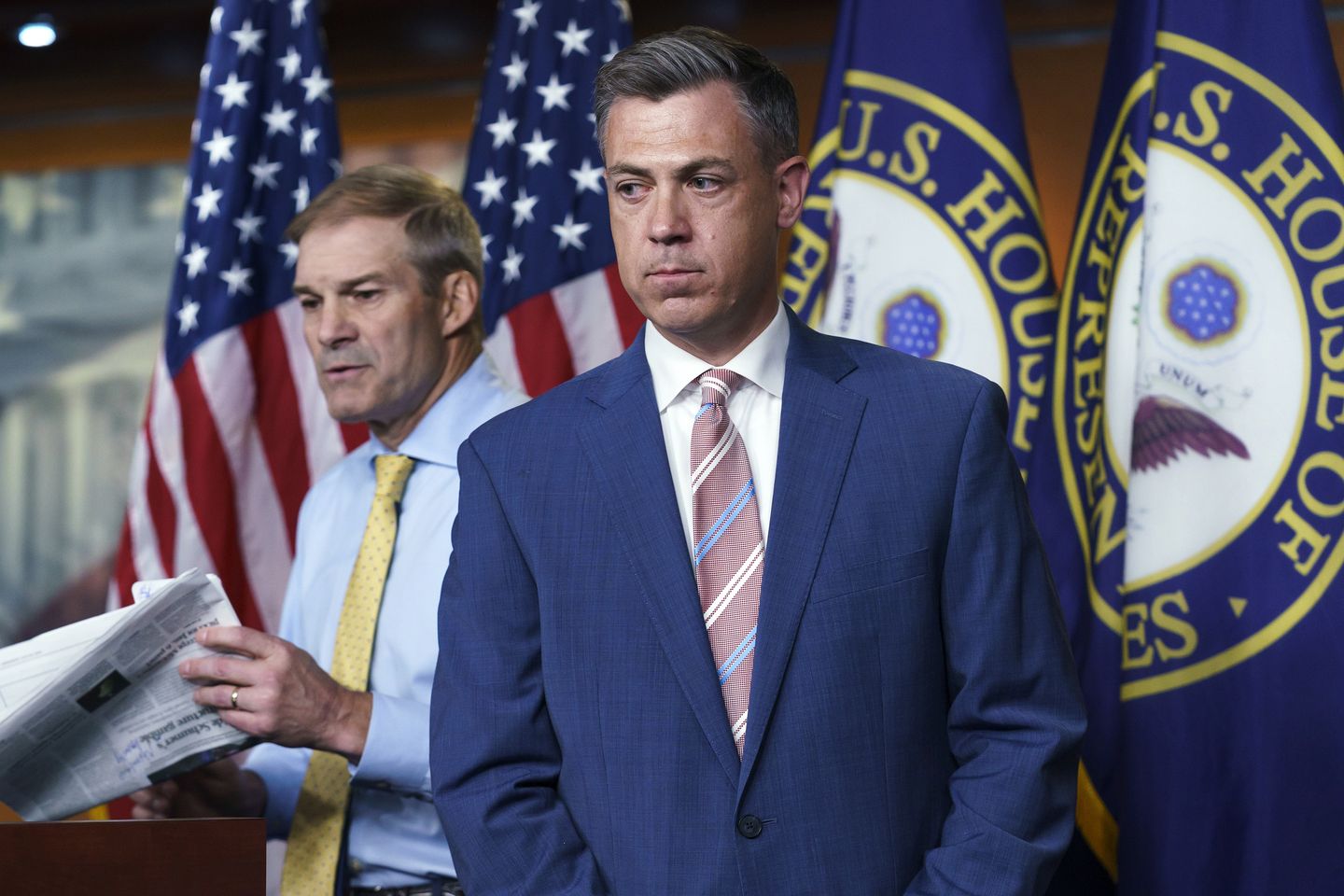 Rep. Jim Banks said it is time to take his conservative fight to the Senate and plans to focus his campaign on tackling anti-American curriculum in schools and combating the rise of China.
The Indiana Republican this week announced his run for Senate in 2024 to succeed retiring GOP Sen. Mike Braun who is running for governor.
"We need conservative giants in the Senate to shake it up. Indiana is a conservative state," Mr. Banks told The Washington Times. "I'm young and energetic about the future of our country while serving in the House and running for Senate."
Mr. Banks said he also wants to ensure fiscal responsibility and tackle the national debt, making sure that bills like the recently passed $1.7 trillion government spending bill die before making it to the president's desk.
The congressman cited his experience focusing on China issues in the House and spearheading a newly formed "Anti-Woke Caucus" as examples of work he wants to bring to the Senate.
Mr. Banks chaired the Republican Study Committee last Congress, leading the largest group of conservatives in the House to shape the party's messaging and policy platform.
He cited his military experience as a motivator in seeking to restore patriotism among youth and in classrooms.
"I don't talk about it enough, but the proudest moment of my life is putting on a uniform and going to Afghanistan," Mr. Banks said.
Mr. Banks served in the U.S. Navy Reserve as a supply corps officer and took a leave of absence from the Indiana State Senate in 2014 and 2015 to deploy to Afghanistan during Operation Enduring Freedom and Operation Freedom's Sentinel.
Others Republicans eyeing the Senate race in Indiana are former Gov. Mitch Daniels and Rep. Victoria Spartz, a Ukrainian immigrant who represents parts of Indianapolis and its suburbs.
The Cook Political Report gives Indiana a partisan voter index of R+11, making it a reliably conservative state.
The winner of the GOP primary is all but assured victory in the general election.



Soruce : https://www.washingtontimes.com/news/2023/jan/18/jim-banks-senate-run-zero-china-threat-anti-wokene/?utm_source=RSS_Feed&utm_medium=RSS