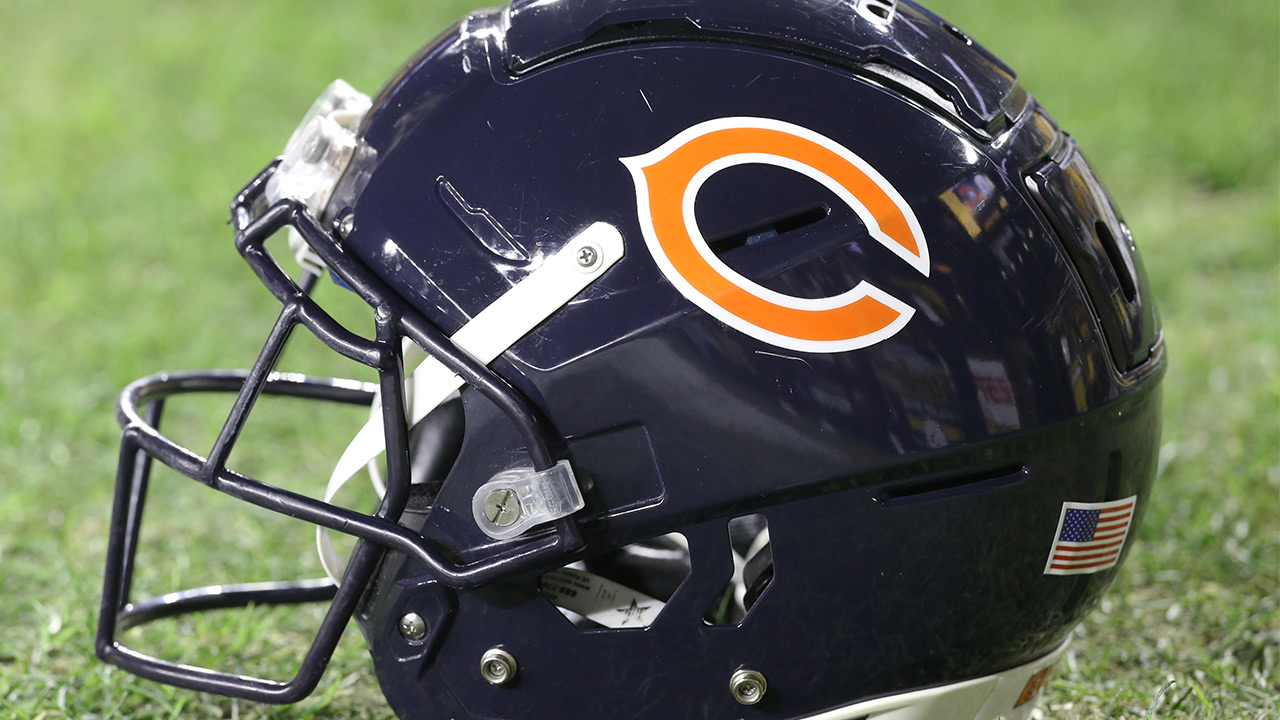 During a televised debate Thursday night, the nine candidates running to be Chicago mayor were asked whether they would fight to keep the Bears in the city.
The Bears are currently pursuing an opportunity to purchase the former site of the Arlington International Racecourse, where they would aim to build a new fully-enclosed stadium and entertainment complex.
While that finish line is still years away, the candidates were asked whether they would seek to keep the team playing at Soldier Field, and they provided a variety of answers.
Chicago Ald. Sophia King called on the state of Illinois to provide funds to help convince the team to stay in Chicago, but State Rep. Kam Buckner said that he would oppose those funds going to the team.
Activist Ja'Mal Green and Cook County Board Commissioner Brandon Johnson both said they'd be willing to negotiate, while Mayor Lori Lightfoot pointed to a recent proposal to completely revamp Soldier Field, including the installation of a dome over the stadium.
Rep. Jesus "Chuy" Garcia said he'd be willing to explore other sites in the city to allow the Bears to build their own stadium.
Dr. Willie Wilson said that the city should instead seek to lure another NFL team to Chicago, while former Chicago Public Schools CEO Paul Vallas said that it was too late to convince the Bears to stay, and that the opportunity to negotiate had passed.
A developer has unveiled a new proposal for a reimagined Soldier Field in effort to keep the Chicago Bears from moving to Arlington Heights. NBC 5's Patrick Fazio has a closer look.
Finally, Ald. Roderick Sawyer questioned whether the stadium could be expanded enough to meet the Bears' needs.
Here are the full quotes from each candidate, asked in the order in which they'll appear on the February ballot –
Ja'Mal Green:
My family are Bears fans, and they called me up and said 'keep the Bears here,' but of course they've already signed a deal. We would bring them to the table, but our priority would be city finances.
Sophia King:
We definitely need to keep the Bears here, and they haven't signed that deal just yet. We need to keep them here. Either way, whether the Bears are in Arlington or Chicago, they need state funds. It is more economically viable for them to be here so they can make money.
Kam Buckner:
There will not be state funds going to Soldier Field to keep the Bears in Chicago, I'll tell you that right now. I fought in Springfield to keep the people of Chicago from that happening. I would love to see the Bears here, and I would love to come to the table with them.
Dr. Willie Wilson:
Simple: bring another team here.
The Chicago Bears Tuesday will introduce Kevin Warren, the team's newly named President and CEO. Sandra Torres has more.
Brandon Johnson:
We have to listen and be prepared to negotiate. I said earlier I came from a family of 10, and I certainly know how to negotiate when you're in the house with one bathroom.
Paul Vallas:
I think the Arlington deal is too profitable, and I think we blew an opportunity to negotiate with them and we didn't. You can't insult them and then bring them back to the negotiating table.
Lori Lightfoot:
We're not done yet. We're not going to let the Bears go. We're going to fight, fight, fight to keep them in Soldier Field. We've got a plan that we presented, and we think they're interested, and we're going to keep talking.
Roderick Sawyer:
I'm a fan, but unless you can put 25,000 to 30,000 additional fans in those stands, I don't think you can make it work.
Jesus "Chuy" Garcia:
It's time for the Hail Mary pass. Bears, if you're listening, let's talk, and let's talk about other locations in Chicago as well.

Soruce : https://www.nbcchicago.com/news/local/chicago-politics/how-chicagos-mayoral-candidates-would-approach-bears-stadium-situation/3050202/