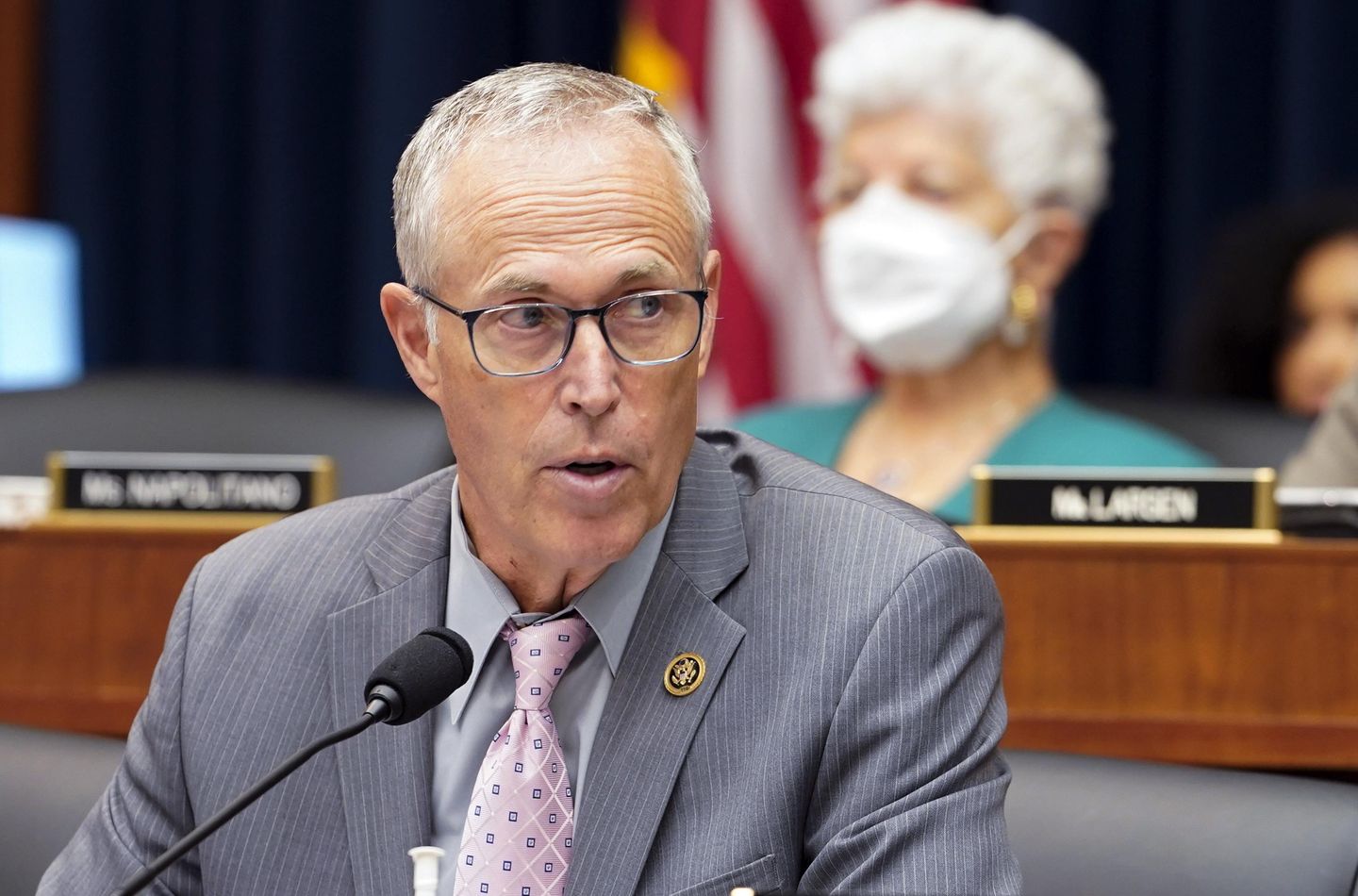 Fourteen House Democrats say they're worried for the safety of President Biden and dignitaries in the Capitol for the State of the Union address Tuesday.
A letter led by Rep. Jared Huffman of California asks congressional leaders to outline steps planned to ensure safety at the speech, citing an uptick in threats against lawmakers and House GOP policies that removed metal detectors from entrances to the House floor.
They also pointed to recent comments from some House Republicans suggesting they're packing heat at all times.
"The GOP House majority's new rules have made the safety and security of the House chamber, the very seat of American democracy, at risk [of] infiltration and violence with reckless changes to necessary preventative measures," the letter says. "As both of our chambers come together to hear a message from the president on the state of our union, we are concerned for the safety and security of those present."
They highlighted reports that GOP Rep. Andy Harris of Maryland set off the magnetometer with a concealed gun in January 2021 and Rep. Cory Mills' decision to gift inert grenades to lawmakers — though the letter did not mention either lawmaker by name. Mr. Mills, Florida Republican, defended the gifts as paperweights, saying he took every precaution and got sign-off from Capitol security.
The Democrats urged congressional leaders in both parties to detail their security plans for the State of the Union, even if it requires a closed-door briefing.
"Any attack on this gathering would threaten our democracy and undermine the functionality of the entire federal government," they wrote.
Pressed on security plans, House Speaker Kevin McCarthy, California Republican, told Axios: "I haven't had a briefing on that."
The speaker said he would include House Minority Leader Hakeem Jeffries, New York Democrat, in the planning.



Soruce : https://www.washingtontimes.com/news/2023/feb/3/house-dems-say-theyre-worried-about-capitol-securi/?utm_source=RSS_Feed&utm_medium=RSS