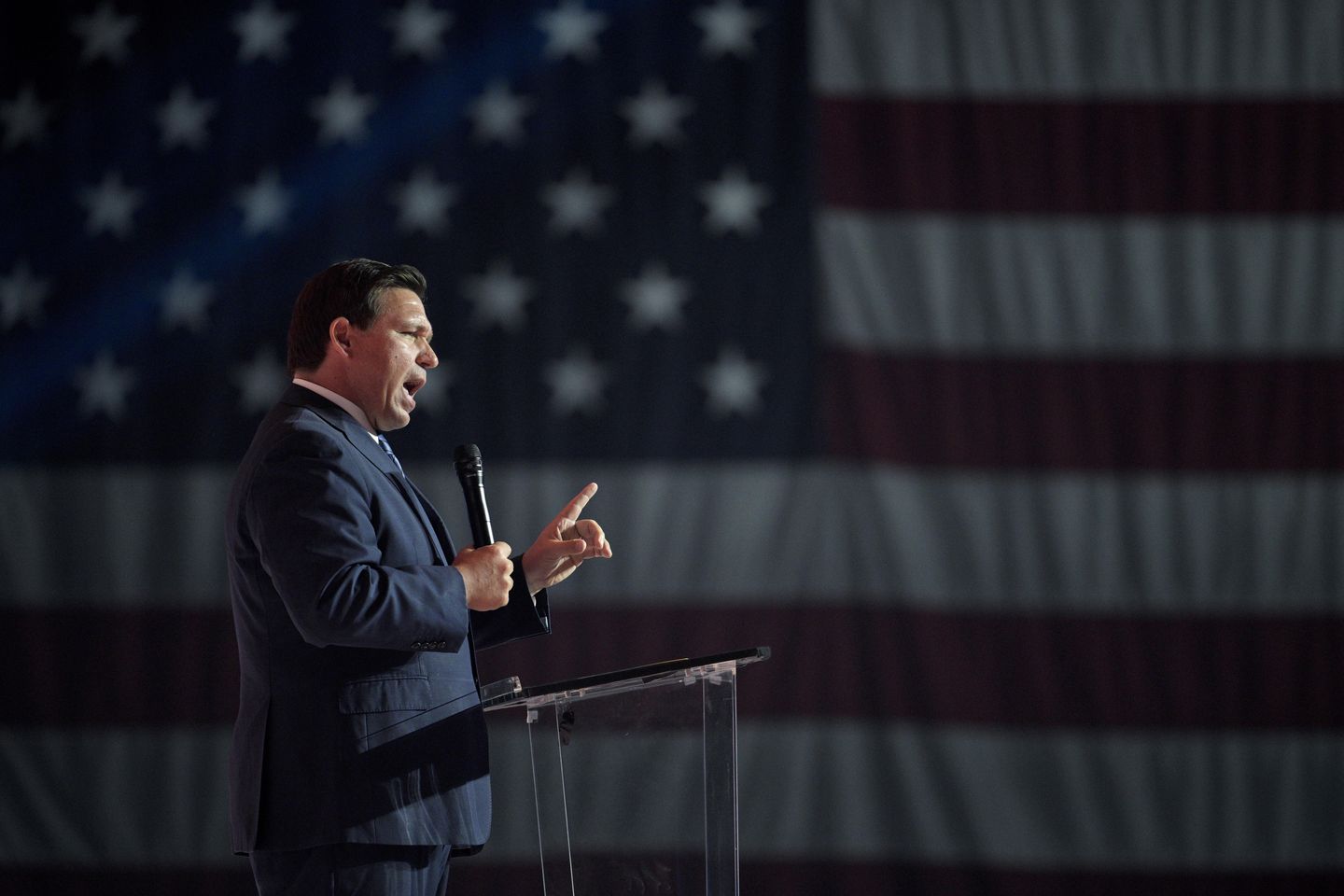 JACKSONVILLE, Fla. — Gov. Ron DeSantis became an official 2024 presidential hopeful on Wednesday, filing paperwork with the Federal Election Commission declaring his candidacy for the Republican nomination.
Mr. DeSantis filed the papers hours before his planned presidential campaign announcement Wednesday evening in a live Twitter event that will be hosted by Elon Musk.
Mr. DeSantis, 44, adds his name to a growing list of Republicans running for the party's nomination. He enters the race as the most formidable challenger so far to former President Donald Trump, 76, who leads the pack by an average of 37 percentage points in national polling.
Mr. DeSantis registers around 20% nationally with voters, compared to around 56% support for Mr. Trump. Other GOP hopefuls, including Sen. Tim Scott of South Carolina, and Nikki Haley, the former U.S. Ambassador to the United Nations, register in the single digits.
Mr. DeSantis is serving his second term as governor and has raised his profile nationally by bucking the COVID-19 lockdowns and mandates, and with advocating pro-life, pro-gun policies. He has also attracted conservative support by enacting policies to block the "woke" liberal agenda in schools and corporations.
His polling has fallen since March, however, with some blaming the drop on his decision to sign a bill banning abortion after six weeks and on his high-profile fight with Disney involving the revocation of the theme park's special tax district.
Mr. DeSantis enters the race with a $110 million war chest and the interest of dozens of GOP mega-donors who are shopping for a Trump alternative in 2024. Mr. Trump has about $85 million on hand.
Mr. DeSantis will meet with donor representatives in Miami this week.



Soruce : https://www.washingtontimes.com/news/2023/may/24/hes-ron-desantis-files-paperwork-presidential-run/?utm_source=RSS_Feed&utm_medium=RSS