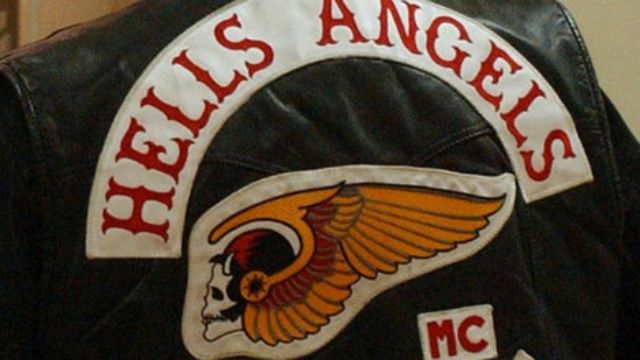 A federal jury has found two members of the Hells Angels biker gang guilty for crimes related to racketeering and a murder plot, prosecutors announced.
The U.S. Attorney's Office for the Northern District of California said that a jury convicted Christopher Ranieri of helping plan the 2014 murder of Joel Silva, a former member of the Hells Angels Sonoma County (HASC) branch.
Prosecutors also said that Raymond Foakes was convicted of assault with a firearm in aid of racketeering. His offense stems from the multi-hour beating of a different, but unnamed, former HASC member who was being expelled from the gang. Both men were also convicted of conspiracy charges under the Racketeer Influenced and Corrupt Organizations (RICO) Act.
Ranieri, the president of the Hells Angels charter in Salem, Massachusetts, faces up to life in prison. Foakes, former president of the HASC, faces up to 60 years behind bars.
No sentencing date was immediately scheduled.
"Foakes and Ranieri followed a malicious code of conduct that permitted — and sometimes encouraged — the beating, maiming, and even killing of anyone who dared to cross their criminal enterprise," U.S. Attorney Ismail J. Ramsey said in a press release. "The defendants now will be sentenced for their conduct and face the consequences of their violent racketeering activities."
Ranieri helped plot Silva's murder after he threatened a member of the Salem charter during an event in New Hampshire, according to the U.S. attorney's office.
Ranieri met with co-conspirators Jonathan Nelson and Brian Wayne Wendt at his Massachusetts home where they decided to kill Silva. Ranieri also spoke to Wendt and Nelson over the phone in the days leading up to and after Silva's death.
Prosecutors said that Silva was lured to the Fresno Hells Angels clubhouse on July 15, 2014, where Wendt shot him in the back of the head. Silva's body was incinerated the next morning and his truck set on fire. Ranieri and others had a party in Fresno celebrating Silva's death.
Wendt, Nelson and co-conspirator Russell Taylor Ott were convicted last year of varying charges related to Silva's death.
The attorney's office said that Foakes put a lengthy beating on a former HASC member for having an affair with Foakes' wife. The gangster beat the former member with a baseball bat, forcibly tattooed the victim's forehead and also instructed Nelson to pistol-whip the victim in the face.
Foakes was also convicted of witness intimidation for sexually assaulting the victim's wife and threatening her if she talked to police.
Trials against the Hells Angels Sonoma County charter come from a 2017 federal grand jury indictment against 11 people involved with the gang. With the recent verdicts against Ranieri and Foakes, nine of the 11 defendants have been convicted. One of the defendants has since died.



Soruce : https://www.washingtontimes.com/news/2023/may/21/hells-angels-members-raymond-foakes-christopher-ra/?utm_source=RSS_Feed&utm_medium=RSS