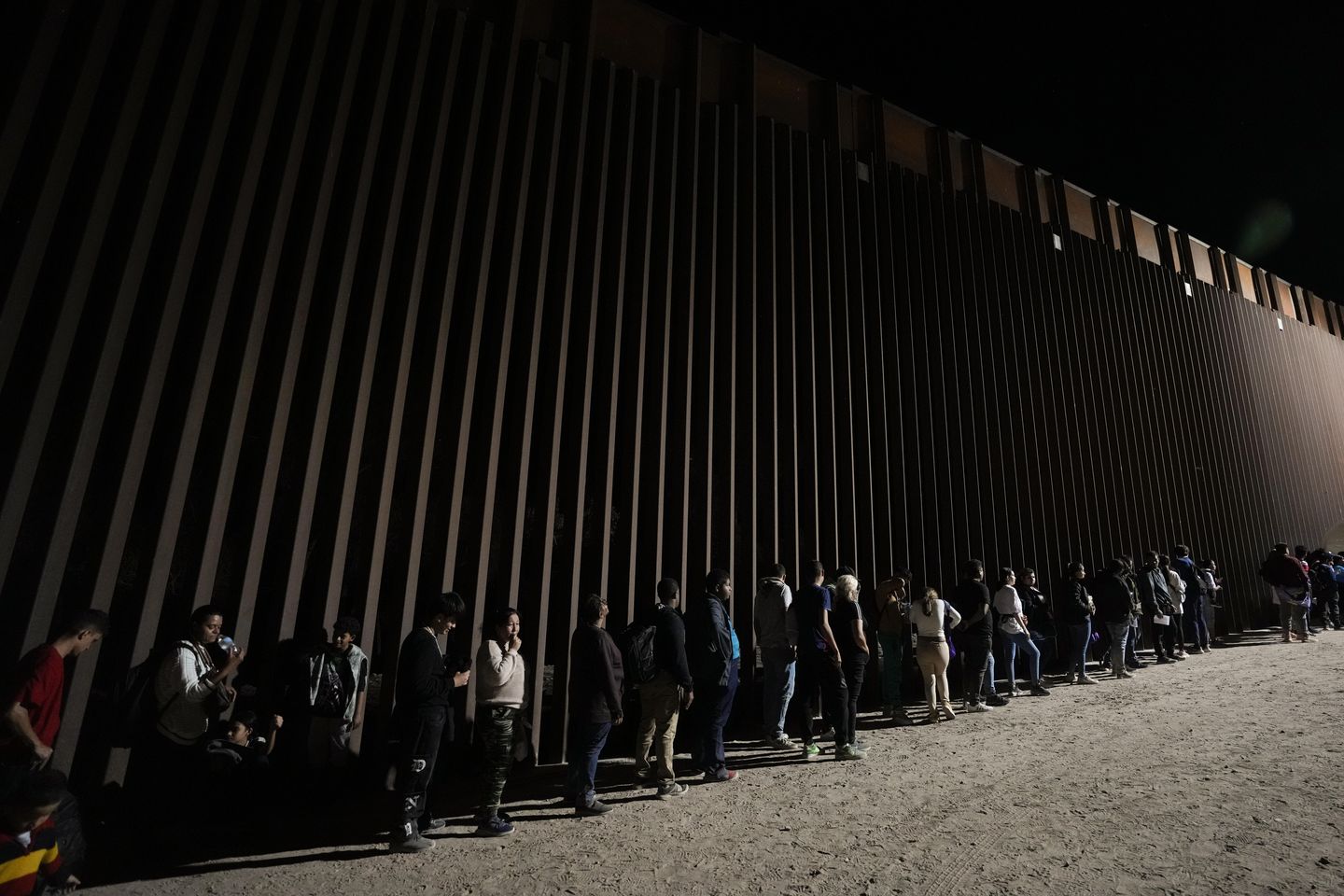 Homeland Security has detected multiple instances of people armed with guns sneaking into the U.S. from Mexico, including one where agents trying to arrest a group of illegal immigrants came under fire twice.
None of the agents were injured and the gunman — and the group of illegal immigrants — escaped back to Mexico, but the Aug. 18 incident alarmed the Border Patrol, which said it is seeing an "escalating" level of violence.
That incursion took place in the Otay Mountain Wilderness Area, a rugged terrain in California that is often used by groups of migrants.
---
---
Days later, National Guard troops assigned to assist the Border Patrol were using a scope to keep tabs on the wilderness area and they spotted an armed person climb over the border fence.
A day later, two more armed persons were spotted in the same place.
The Border Patrol's tactical response team was deployed but reported "negative results," the agency said in a statement. No shots were reported in either of those incursions.
But in the Aug. 18 one, agents faced two volleys of shots.
The first rang out when an agent was moving in to arrest a group of migrants. The Border Patrol said there were "multiple shots."
Other agents responding said they saw muzzle flashes coming from near where the group of migrants was. Moments later, another volley of shots came at them, and they were forced to take cover while the group — and presumably the gunman — rushed back into Mexico.
The tactical response team was deployed but found no people or weapons.
"These incidents and individuals pose a significant danger to agents patrolling the area as well as migrants attempting to illegally enter," said Patricia McGurk-Daniel, the chief agent in the San Diego sector of the Border Patrol.
Reports of armed incursions used to be more common around the turn of the century and through the George W. Bush administration, as the U.S. began fortifying the border to derail what at the time had been the worst migrant surge in U.S. history.
Things cooled off during some of the Obama administration and the Trump years.
Now, as the border sees a new wave of chaos under President Biden, Chief McGurk-Daniel said the armed incursions signal that the Border Patrol is cutting into the smuggling cartels' business.
"Our agents are preventing smugglers from conducting their illicit business and this is their very dangerous response," the chief said. "This callous display clearly shows that smugglers do not care about the safety of migrants or law enforcement."



Soruce : https://www.washingtontimes.com/news/2023/aug/26/gunshots-border-smugglers-take-aim-agents/?utm_source=RSS_Feed&utm_medium=RSS