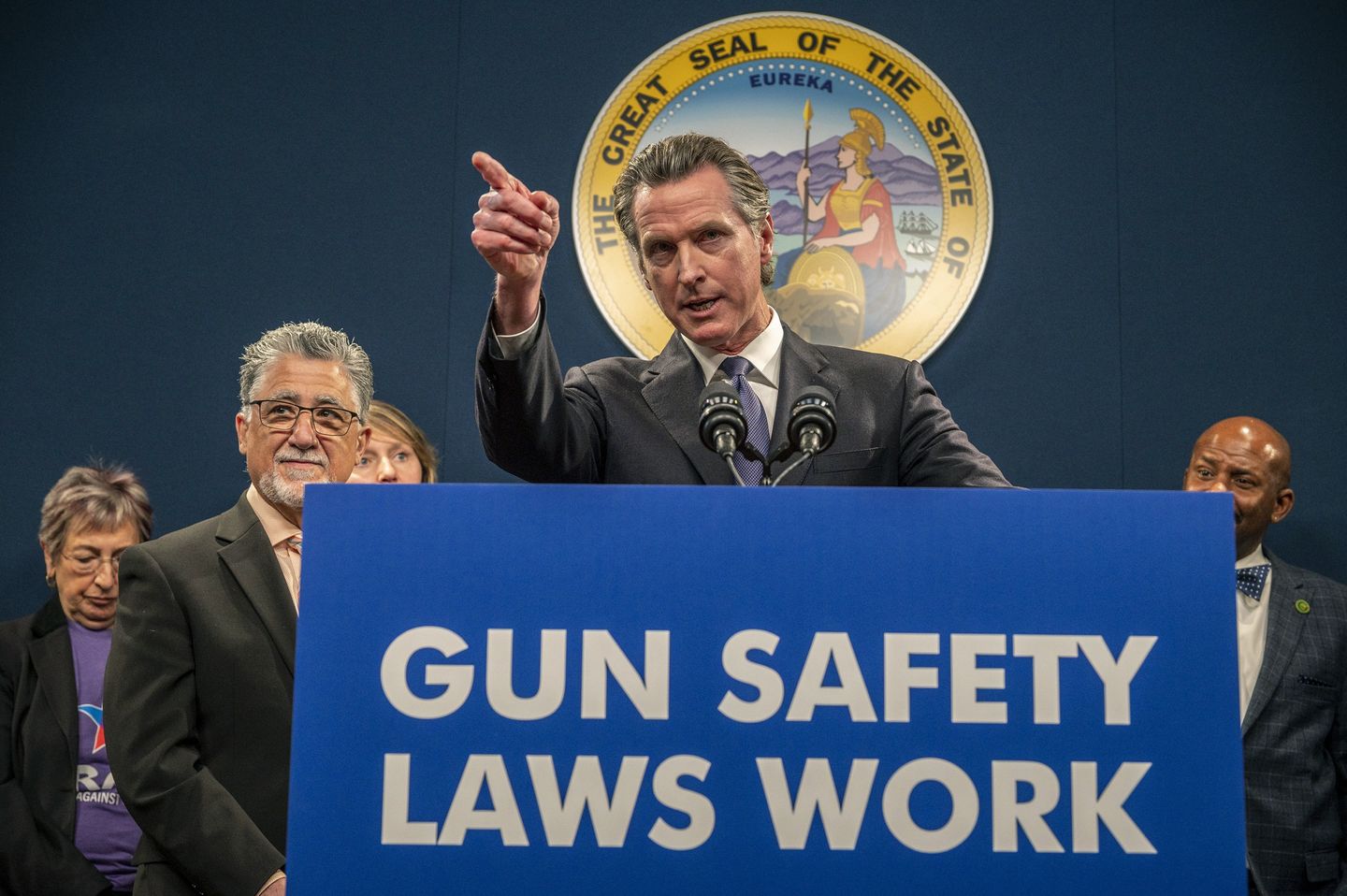 California Gov. Gavin Newsom will sit down for an interview with Fox News' Sean Hannity next week to discuss topics such as immigration, issues in California, the economy and the 2024 election, the network announced.
The interview will occur at the governor's mansion in Sacramento and air at 9 p.m. Eastern on Monday.
It will be the Democratic governor's first sit-down with Fox News since 2010 and coincides with efforts to raise his profile on the national stage. Mr. Newsom was considered a top Democratic alternative to Mr. Biden, who is 80, ahead of 2024 but the incumbent decided to run for reelection.
---
---
Mr. Newsom has accused Florida Gov. Ron DeSantis of committing crimes in sending migrants across the country and recently proposed a 28th Amendment to rein in high-powered firearms.
Fox said Mr. Hannity will discuss the amendment proposal. Mr. Newsom is calling on the country to adopt an update to the Constitution that would write new gun controls into the government's founding document, challenging core aspects of the Second Amendment.
Mr. Newsom said his proposal, which would require a thorny constitutional convention, would create a national minimum age of 21 for purchasing a firearm, would mandate "universal" background checks for gun sales, create a waiting period between purchase and pickup, and ban civilian purchases of "assault weapons that serve no other purpose than to kill as many people as possible in a short amount of time."
• Stephen Dinan contributed to this report.



Soruce : https://www.washingtontimes.com/news/2023/jun/9/gov-gavin-newsom-discuss-guns-2024-state-issues-ra/?utm_source=RSS_Feed&utm_medium=RSS