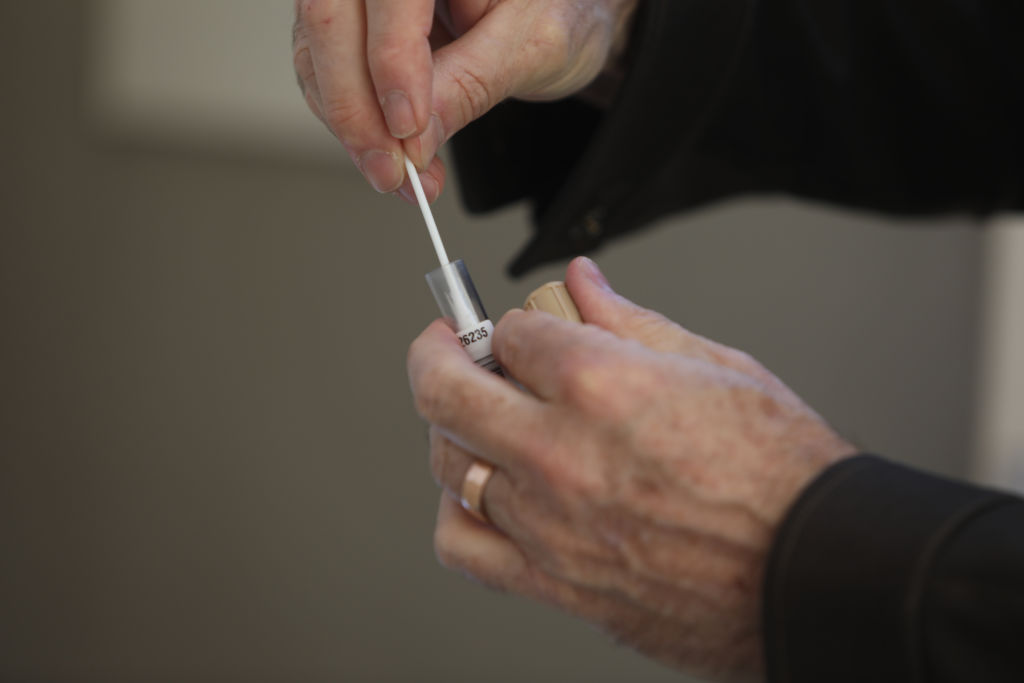 The Food and Drug Administration has authorized a first-of-its-kind at-home testing kit that will allow individuals to collect samples and have them tested for a variety of respiratory illnesses, including COVID-19 and influenza.
According to a press release issued Monday, the FDA gave authorization to Labcorp's "Seasonal Respiratory Virus RT-PCR DTC" test.
Those tests, available without a prescription, can be used by individuals with symptoms of respiratory viral infection, according to the FDA.
The tests allow an individual to self-collect a nasal swab at home, similar to that of an at-home COVID-19 test. Instead of getting the results in the home, those samples can be sent to Labcorp for testing.
The tests can identify and differentiate between a variety of illnesses, including influenza A and B, respiratory syncytial virus (RSV) and COVID-19, according to the FDA.
"While the FDA has now authorized many COVID-19 tests without prescription, this is the first test authorized for the flu and RSV, along with COVID-19, where an individual can self-identify their need for a test, order it, collect their sample and send it to a lab for testing," Dr. Jeff Shuren, director of the FDA's Center for Devices and Radiological Health, said in a statement.
The kits can be purchased online or in a store. Samples can be self-collected by individuals age 18 or older, or can be self-collected by individuals between the ages of 14 and 17 who are under adult supervision.
Children ages 2 and up can also use the kits, with adults performing the nasal swab to collect the sample.

Soruce : https://www.nbcchicago.com/news/coronavirus/fda-authorizes-at-home-test-that-can-help-diagnose-covid-influenza-and-rsv/2834017/