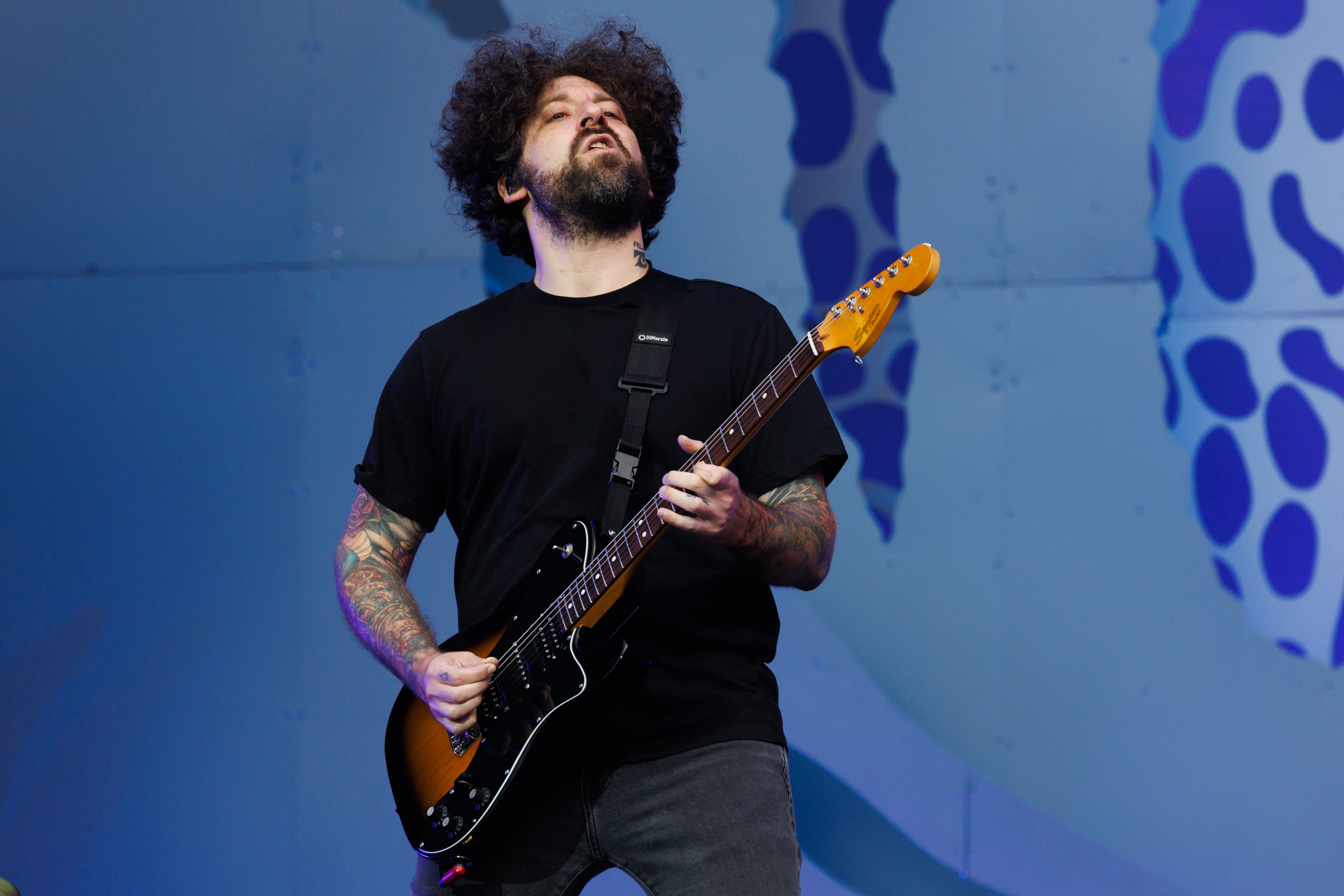 Fall Out Boy guitarist Joe Trohman has announced plans to step away from music just before the band drops their first album in several years.
The band, which started in suburban Chicago, posted a note from their beloved member late Wednesday evening on Instagram.
"Neil Young once howled that it's better to burn out than to fade away. But I can tell you unequivocally that burning out is dreadful," Trohman wrote to fans. "Without divulging all the details, I must disclose that my mental health has rapidly deteriorated over the past several years. So, to avoid fading away and never returning, I will be taking a break from work which regrettably includes stepping away from Fall Out Boy for a spell."
Trohman acknowledged that he "absolutely" plans to "return to the fold" but the length of his absence is uncertain.
"It pains me to make this decision, especially when we are releasing a new album that fills me with great pride (the sin I'm most proud of)," he wrote. "So, the question remains: Will I return to the fold? Absolutely, one-hundred percent. In the meantime, I must recover which means putting myself and my mental health first. Thank you to everyone, including my bandmates and family, for understanding and respecting this difficult, but necessary, decision."
The announcement came on the same day the band dropped a new music video for their song "Love From the Other Side" off their upcoming album "So Much (For) Stardust," which is set for release on March 24.
Trohman was also notably absent from the band's recent performance on "Jimmy Kimmel Live."



Soruce : https://www.nbcchicago.com/news/local/fall-out-boy-guitarist-joe-trohman-says-he-is-stepping-away-from-band-cites-mental-health/3049568/