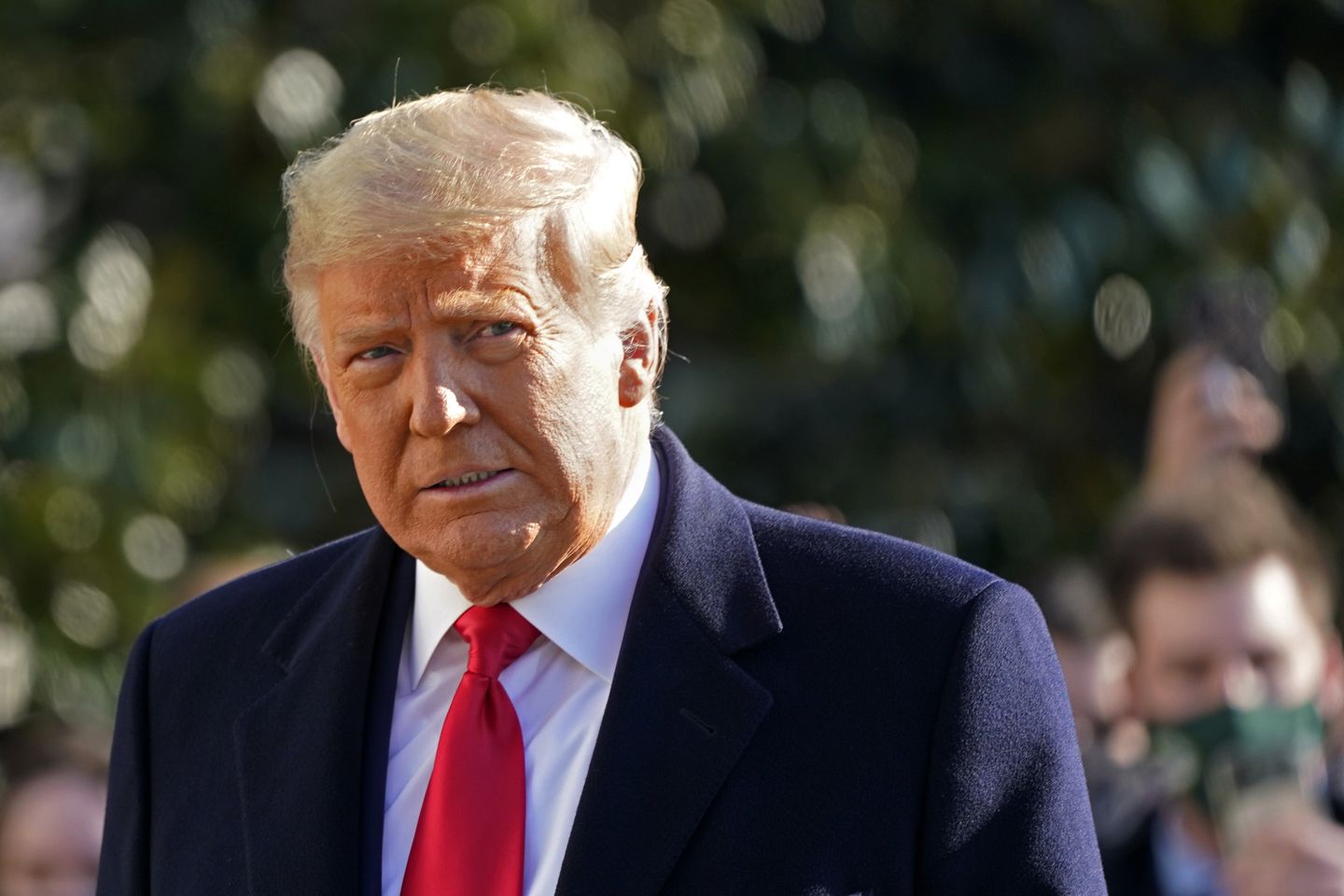 Former President Donald Trump outlined Wednesday his plans for stepped-up restrictions against Chinese investment in critical domestic resources, signaling his intent to play hardball with Beijing as he plots his course for a return to the White House in 2024.
In a video address from his Mar-a-Lago estate, Mr. Trump warned that China stands ready to "take over the crown jewels of the United States economy" after spending trillions to buy up U.S. farmland, technology and natural resources.
"We should stop all future Chinese purchases in these essential industries, and we should begin the process of forcing the Chinese to sell any current holdings that put our national security at risk," he said. "If we don't do this, the United States will be owned by China — which would make them very happy."
Mr. Trump's proposal echoes growing concern on Capitol Hill that Beijing's investments in crucial domestic resources, especially farmland, have gone unchecked.
Foreign investments in U.S. land have nearly doubled over the past decade, according to U.S. Department of Agriculture figures.
The USDA's most recent report tracking foreign holdings through the end of 2021 showed a particular acceleration in foreign investment in U.S. agricultural land since 2015.
The report showed that foreign holdings increased by an average of 2.2 million acres annually between 2015 and 2021, up from less than one million acres per year from 2009 to 2015.
Foreign investors held approximately 40 million million acres of U.S. agricultural land at the end of 2021, the USDA's most recent figures show, accounting for 3.1% of all privately held agricultural land in the U.S. and 1.8% of the total land in the U.S.
Canadian investors own the largest share of foreign-held land in the U.S., 12.8 million acres, making up 31% of all foreign investments, followed by the Netherlands with 12%, Italy with 7% and the United Kingdom with 6%.
China held 383,935 acres at the end of 2021, slightly less than 1% of foreign-owned land in the U.S., according to the USDA.
Republican lawmakers have raised concerns USDA figures may underestimate foreign ownership due to unreliable data collection under the Agricultural Foreign Investment Disclosure Act of 1978 (AFIDA) and USDA definitions used to report foreign investments.
Foreign investors are required to self-report U.S. agricultural holdings under the AFIDA, but analysts say many investments are made through large corporate entities with muddled ownership structures, often deliberately so to hide which countries or nationals are pulling the strings.
Mr. Trump claims Beijing has been further aided by "corrupt Democrats and RINO-type politicians in Washington," who have spent "trillions of dollars on the Green New Deal nonsense, foolish foreign wars, and providing lavish benefits to illegal aliens from all over the planet," while China quietly plots its global takeover.
"When I'm president, I will ensure that America's future remains firmly in American hands just as I did when I was president before," he said. "It'll happen again, and our country will be stronger than ever."



Soruce : https://www.washingtontimes.com/news/2023/jan/18/donald-trump-outlines-plans-crackdown-chinese-inve/?utm_source=RSS_Feed&utm_medium=RSS