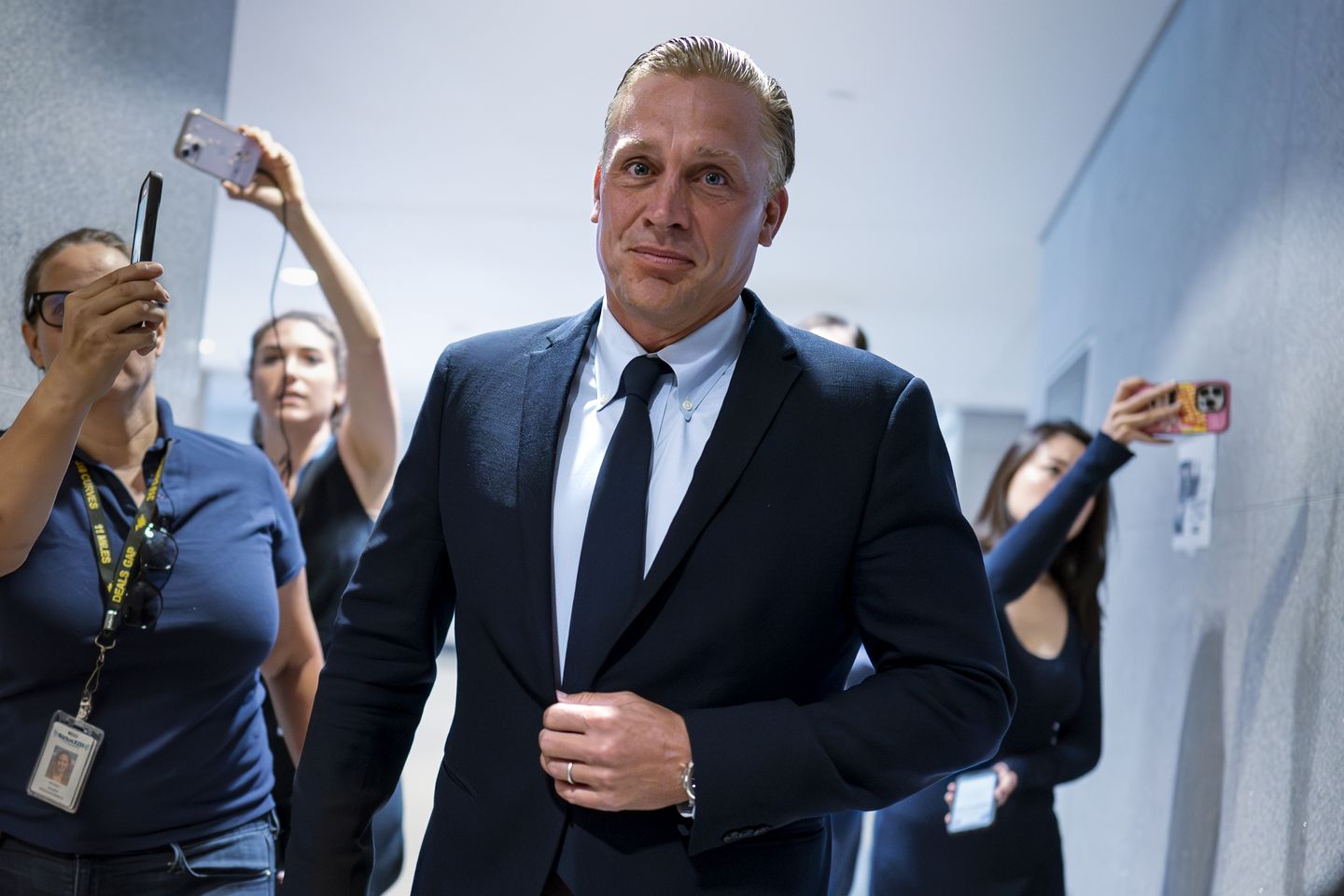 The Bidens' former business partner Devon Archer described Hunter Biden's habit of putting then-Vice President Joseph R. Biden on speaker phone when meeting with foreign business associates as "an abuse of soft power."
In an interview with Tucker Carlson, his first on-camera conversation since he gave his deposition to the House Oversight Committee two days ago, Archer discussed his previous business relationship with the Biden family, which Republican lawmakers are investigating.
He told lawmakers behind closed doors on Monday that the Biden family "was in the business of influence peddling" and that Joe Biden's 20-plus phone calls into business meetings were central to son Hunter's strategy for cutting lucrative deals.
---
---
"In the rearview, It's an abuse of soft power, I'd say," Archer told Mr. Carlson of those call-ins.
A video of the interview was posted Wednesday on X, the social-media site formerly known as Twitter.
Archer also said that the elder Mr. Biden knew very well that his son's business associates were at these gatherings when he called in on his son's speaker phone.
"I think I can definitively say at particular dinners or meetings, he knew there were business associates … I was a business associate too," he said.
"I don't know if it was an orchestrated call or not. It certainly was powerful, though. Because if you're sitting with a foreign businessperson, and you hear the vice president's voice, that's surprising enough. I mean, that's pretty impactful stuff for anyone," Archer said.
Archer said that when he and Hunter Biden initially met and talked about transitioning his lobbying business to an advisory firm with an interest in private equity, conversations about taking advantage of the Biden family name came up.
"It's hard for me to speculate, obviously, the brand of Biden, you know, adds a lot of power when your dad's vice president," he said.
Archer told the committee on Monday, according to Rep. Andy Biggs, Arizona Republican, that Mr. Biden's call-ins date back to his time as vice president during the Obama administration and were aimed at persuading the foreign nationals and businesses such as the now-defunct Ukrainian energy firm Burisma to go into business with Hunter Biden.
"Burisma would have gone out of business sooner if the Biden brand had not been invoked," Archer told lawmakers, according to notes Mr. Biggs took in the deposition.
Archer added, "People would be intimidated to legally mess with Burisma. Because of the Biden family brand."
The "brand," Archer said, is Joe Biden.
Rep. Dan Goldman, New York Democrat, also questioned Archer on Monday and said that Archer was "unequivocal" when he stated during his deposition that during those phone calls, they never discussed business but kept the conversations to casual niceties.
Hunter Biden took one such call while meeting in China with Jonathan Li, the CEO of investment fund BHR.
House investigators say the Biden family and their associates may have pocketed up to $20 million from those deals over the years, much of it while Mr. Biden was vice president. One of those deals landed Hunter Biden and Archer lucrative jobs serving on the board of Burisma.



Soruce : https://www.washingtontimes.com/news/2023/aug/2/devon-archer-describes-bidens-call-ins-hunters-mee/?utm_source=RSS_Feed&utm_medium=RSS