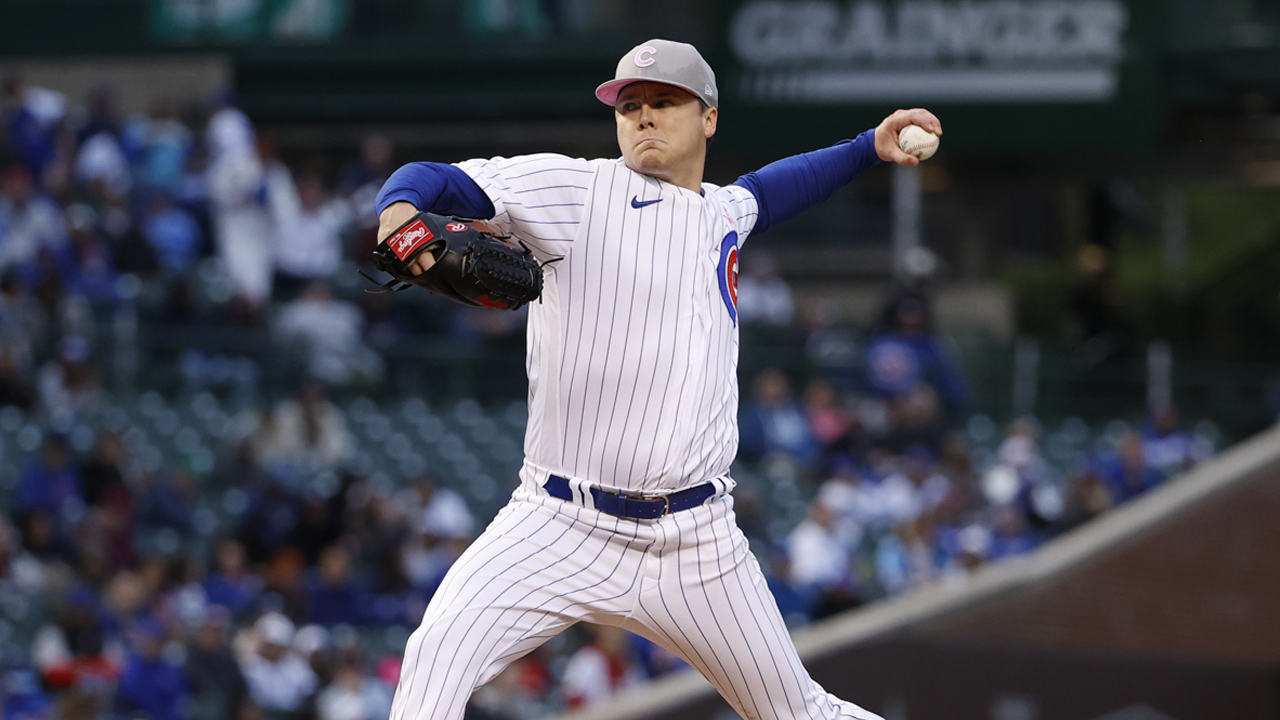 Cubs' Steele exits start vs. Dodgers with trainer originally appeared on NBC Sports Chicago
Justin Steele was putting together his best start in several weeks when he exited Sunday night's Dodgers-Cubs game with an apparent injury.
Cubs manager David Ross and a trainer came out to check on Steele during warmups before the top of the fifth inning. Steele soon after walked off the field with the trainer.
It wasn't immediately clear if Steele was dealing with anything worse than a blister. He was seen looking at his left hand as he walked off. Michael Rucker entered in his place.
Steele allowed three hits, two walks and two runs in four innings, throwing 69 pitches. It was his longest outing since April 14 — his second start of the season.
He was moved up from his scheduled Monday start to Sunday after Marcus Stroman was scratched and went on the injured list with no designation pregame.
This post will be updated.

Soruce : https://www.nbcchicago.com/news/sports/nbcsports/cubs-justin-steele-exits-vs-dodgers-with-apparent-injury/2827263/