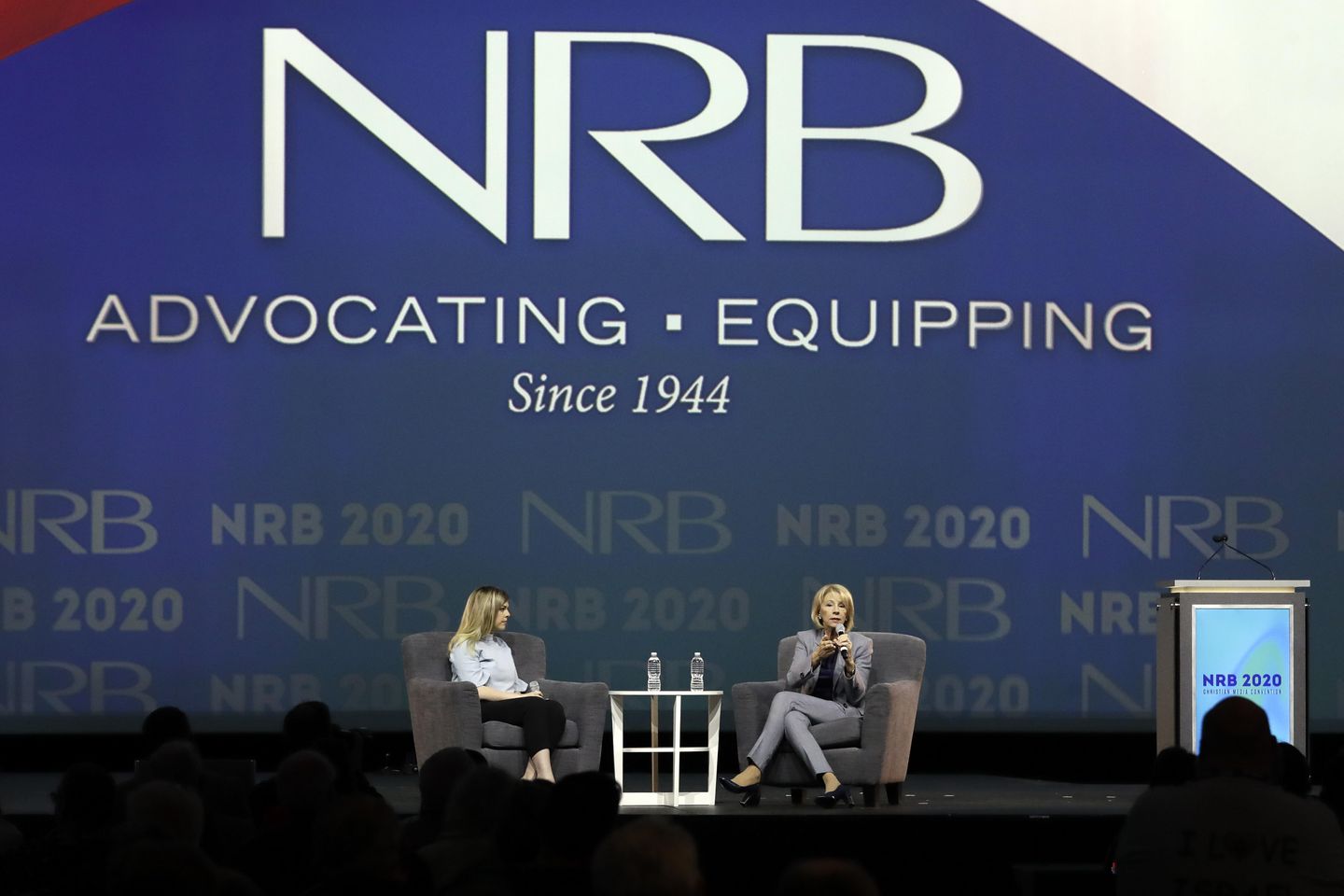 Members of the National Religious Broadcasters will gather in Orlando Monday to trade industry experiences, celebrate Israel's 75th anniversary and hear from one potential 2024 GOP presidential candidate.
Florida Gov. Ron DeSantis, a Republican who won reelection last year, will welcome delegates to the 2023 NRB International Christian Media Convention on Monday evening, just before evangelist Franklin Graham delivers the keynote address.
Mr. DeSantis follows a number of political leaders, including former House Speaker John Boehner, Ohio Republican, and ex-Sen. Rick Santorum, Pennsylvania Republican, who have addressed the association, which represents radio and TV station owners, network executives, and those who create content for airing in the U.S. and overseas.
"As NRB Convention returns to the state of Florida, we are pleased to have Governor DeSantis welcome the community of Christian broadcasters, continuing our tradition of inviting the governors of our host states to address NRB," Troy A. Miller, the association's president and CEO, said.
Mr. Miller said the annual event "is where Christian media and broadcasting come to life, and we welcome national and international newsmakers at every level."
The Washington Times is among the organizations sponsoring the four-day convention.
New York City radio station WMCA-AM, a one-time rock-and-roll icon that underwent a conversion to religious programming, is the group's radio station of the year, while UHF television station K26KC-D in Dallas took the group's television award.
Israeli anniversary spotlighted
Haim Katz, Israel's tourism minister, will also speak at the opening ceremony, one of several events planned to mark the Jewish state's anniversary year. 
Christian tourism to Israel has returned after the pandemic, and individual and group tours are an important segment of the nation's tourism industry.
Mr. Katz's department, the Israel Ministry of Tourism, will have a large exhibit on the show floor highlighting a VR headset tour of Jerusalem and another focused on the Dead Sea. A number of Israeli businesses and organizations will be on display in an "Israel365 Pavilion" where groups can connect with the American broadcasters.
Along with a "Night to Celebrate Israel at 75" reception where Pastor Samuel Rodriguez and motivational speaker Nick Vujicic will speak, the annual "Breakfast to Honor Israel" will feature a keynote from former U.S. Special Envoy Elan Carr.
Streaming service to be announced
Also at the NRB convention, the Rev. Jack Hibbs, pastor of Calvary Chapel Chino Hills in Southern California, will announce the launch of "The Real Life Network," a digital service with "a wide variety of Biblical-worldview and family-friendly programming" available via streaming. At launch, the service will offer content from more than 60 programmers, officials said.
Speaking with The Times before the launch, Mr. Hibbs said the new service — available at no cost to viewers — came about in response to changes in the way social media deals with faith-based content.
"We learned even before COVID that the social media world was starting to tamper with our sermons and our events," he said. "And so, we started heading down the road of, 'How do we insulate ourselves against this cancellation movement?'"
The answer, Mr. Hibbs said, is a 24/7, 365-day service "just like Hulu, just like Amazon Prime or Netflix, except it's biblically based and character building based."



Soruce : https://www.washingtontimes.com/news/2023/may/22/christian-broadcasters-to-hear-ron-desantis-celebr/?utm_source=RSS_Feed&utm_medium=RSS