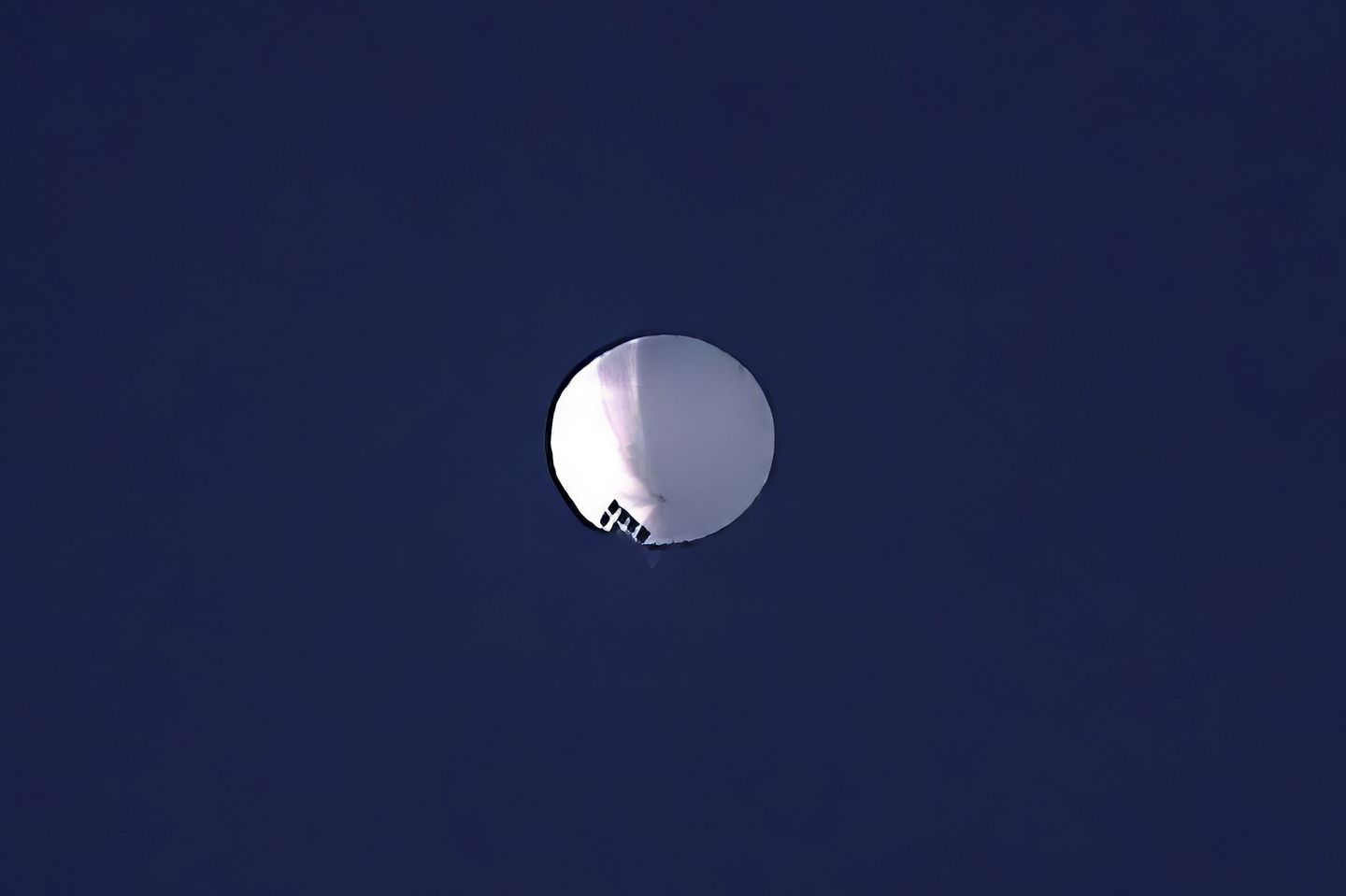 The suspected Chinese spy balloon that entered U.S. airspace earlier this week was spotted over North Carolina on Saturday as it makes its eastward course toward the Atlantic Ocean.
Residents in Asheville reported seeing the balloon overhead at around 8:30 a.m. and by 10 a.m. the floating mass was seen over the Charlotte area.
The North Carolina sightings align with the balloon's trajectory predicted by the National Oceanic and Atmospheric Administration on Friday.
NOAA projects that the balloon will continue to fly eastward over North Carolina on Saturday before hitting the state's coastline and continuing its course over the Atlantic Ocean.
The Pentagon revealed on Thursday evening that it is tracking the Chinese balloon in U.S. airspace. Officials said the balloon was spotted at one point over parts of Montana, which is home to one of America's three nuclear missile fields at Malmstrom Air Force Base.
By the next day, the balloon had tracked southeast with Missouri residents reporting the balloon overhead on Friday afternoon.
U.S. officials said they had considered deploying F-22s to shoot down the balloon but decided against it citing a risk to people on the ground.
Pentagon spokesman Brig. Gen. Pat Ryder said Thursday that the North American Aerospace Defense Command was tracking the balloon closely.
The decision not to shoot the balloon down has been the subject of intense criticism, by some who say not doing so was a display of weakness by the administration.
Sen. Thom Tillis, North Carolina Republican, raised concerns about the balloon's potential flyover of sensitive military installations in his state including Fort Bragg and Camp Lejeune.
"President Biden's decision not to destroy it even as it passed through sparsely populated areas is puzzling, and we deserve answers," Mr. Tillis said on Twitter.



Soruce : https://www.washingtontimes.com/news/2023/feb/4/chinese-balloon-spotted-north-carolina-suspected-s/?utm_source=RSS_Feed&utm_medium=RSS