Chicago's iconic Shedd Aquarium is about to get a giant, multi-million dollar makeover.
Beginning this year, the Shedd will undergo the "most significant physical transformation of its lakeside home in recent history," a release from the aquarium said Tuesday, with a "reimagination" of the aquarium's immersive galleries, exhibits, educational, science and conservation spaces and more.
According to officials, the $500 million renovation is dubbed the "experience evolution."
"We know that when people can truly connect with animals, it motivates an emotional, empathetic response that shifts attitudes and fosters a personal sense of responsibility for local waters, global oceans, and wildlife," Bridget Coughlin, president and CEO of the Shedd said in a press release. "In this age of increased urbanization and disconnection from nature, there is greater urgency to ensure more resilient, sustainable, and thriving communities and ecosystems for the future. As such, greater opportunity must exist to nurture care and understanding for our shared blue planet. Shedd Aquarium's experience evolution aims to do just that."
The release stated that redesigned exhibits will eventually replace the aquarium's geographical-based layouts and better engage the senses, allowing guests to "feel as if as if they are beneath the water's surface."
"Hands-on programs will invite guests to dive deeper into programs such as learning what kelp tastes like, examining how a hagfish uses slime to protect itself, or observing what lives in our local waters through a high-powered microscope," the release added.
The renovation will also "significantly improve the historic building's ability to meet guest accessibility needs," officials said.
The plan, unveiled Tuesday by aquarium officials joined by Illinois Gov. J.B. Pritzker and Chicago Mayor Brandon Johnson, includes transforming the North Gallery into an immersive tunnel exhibit and doubling the water volume for rescued green sea turtle Nickel. Other efforts include a floor-to-ceiling tank for a Red Sea reef with live coral, a Whalefall exhibit that mimics the sea floor, larger research labs and more.
According to the aquarium, the evolution is expected to be completed by 2027. The aquarium is set to remain open during renovations, the release said.
As construction gets underway, here's first look at what the Shedd could soon look like.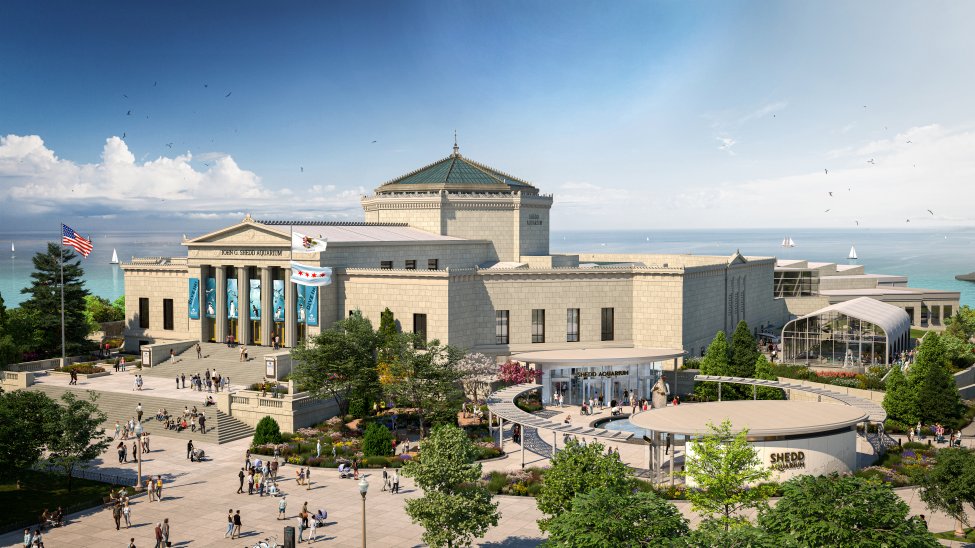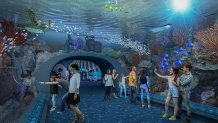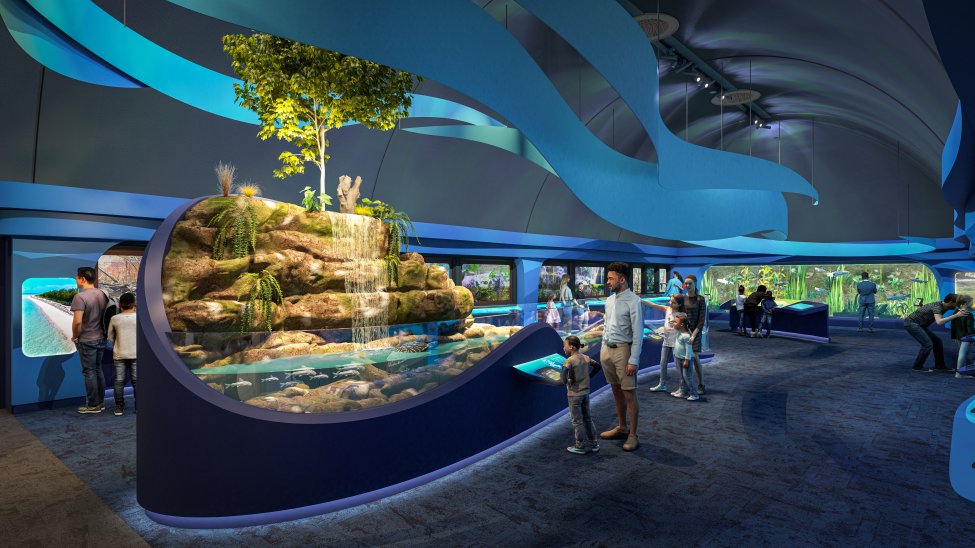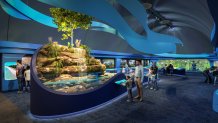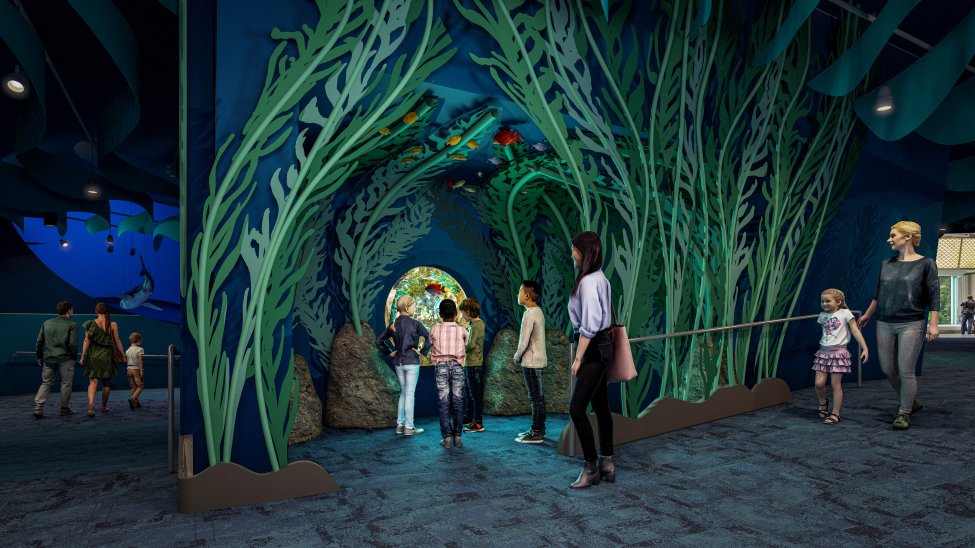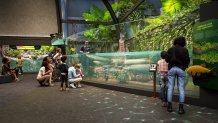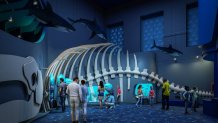 Soruce : https://www.nbcchicago.com/news/local/shedd-aqarium-renovations-experience-evolution-renderings/3198517/