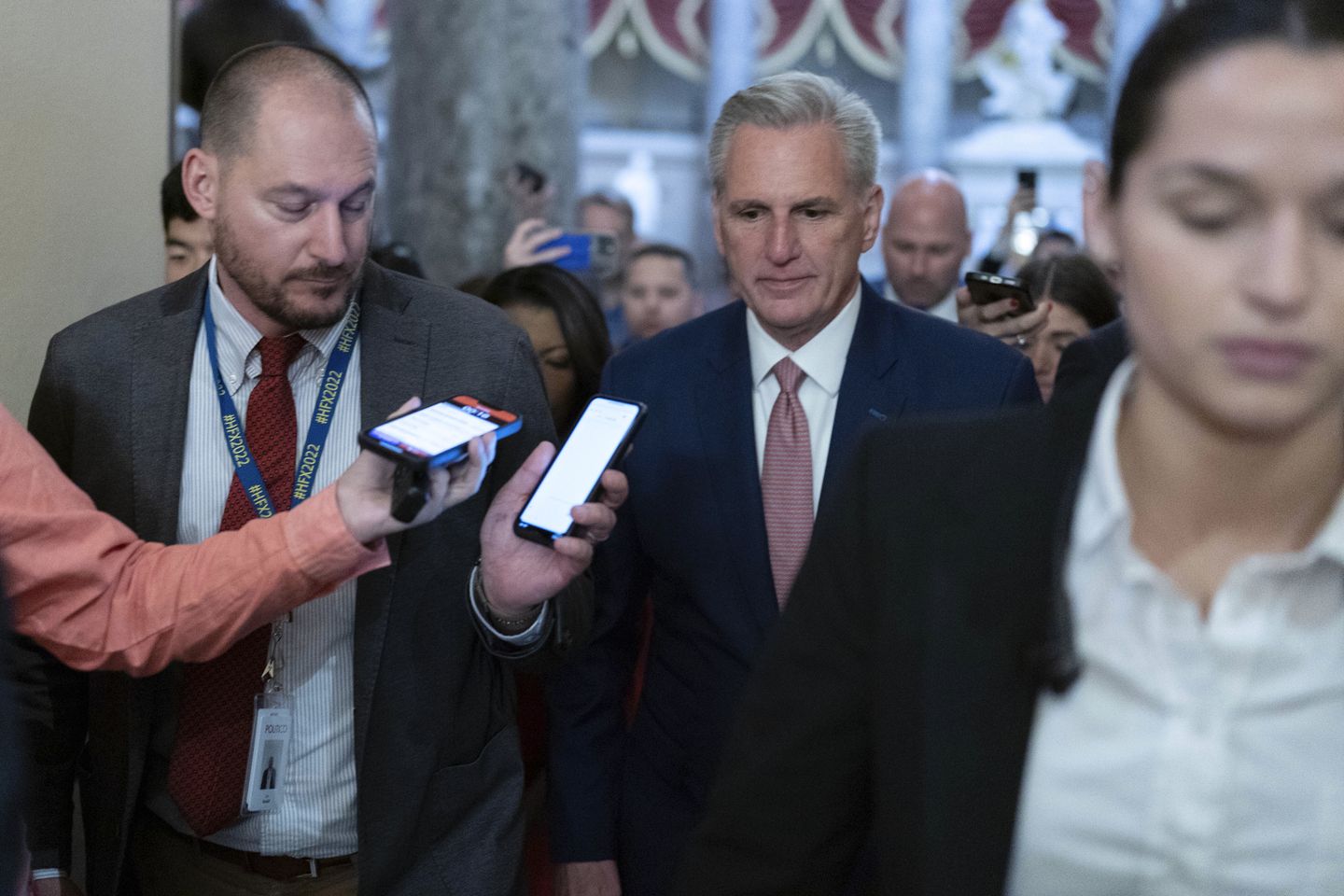 The Congressional Budget Office estimates the deal struck by House Speaker Kevin McCarthy will axe $1.5 trillion from the deficit over the next decade, while increasing the total number of individuals relying on food stamps despite new work requirements.
CBO released the estimates Tuesday after conducting an analysis of the legislation. The non-partisan agency found that overall the legislation would cut federal spending by more than $1.3 trillion through 2033.
"This will be the largest spending cut that Congress has ever voted for in history," said Mr. McCarthy, California Republican.
---
---
The agreement would waive the $31.4 trillion debt limit until after the 2024 presidential election, claw back billions of dollars in unspent pandemic relief, and cut more than $20 billion in IRS funding.
Domestic spending would be flat for the upcoming fiscal year. Defense spending is set to grow by more than $26 billion. After this year, the growth of federal spending would be capped at 1% through 2025.
The agreement would also expand work requirements for recipients of food stamps and direct cash payments.
Able-bodied, childless recipients of each program 54 and younger would be required to work at least 20 hours per week to keep their benefits. The work requirements would expire in 2030.
Under the deal, childless food stamp recipients would be subject to new restrictions for how long they can collect the benefits. The deal excludes veterans and the homeless from the work requirements while expanding their food stamps benefits.
CBO estimates the savings generated by tightened work requirements would be diminished by expanding food stamps for veterans and the homeless. The agency finds that spending on the program would increase by $2.1 billion over the next decade, while the number of enrollees would increase by 78,000 per month.



Soruce : https://www.washingtontimes.com/news/2023/may/30/cbo-biden-mccarthy-debt-limit-deal-will-cut-defici/?utm_source=RSS_Feed&utm_medium=RSS