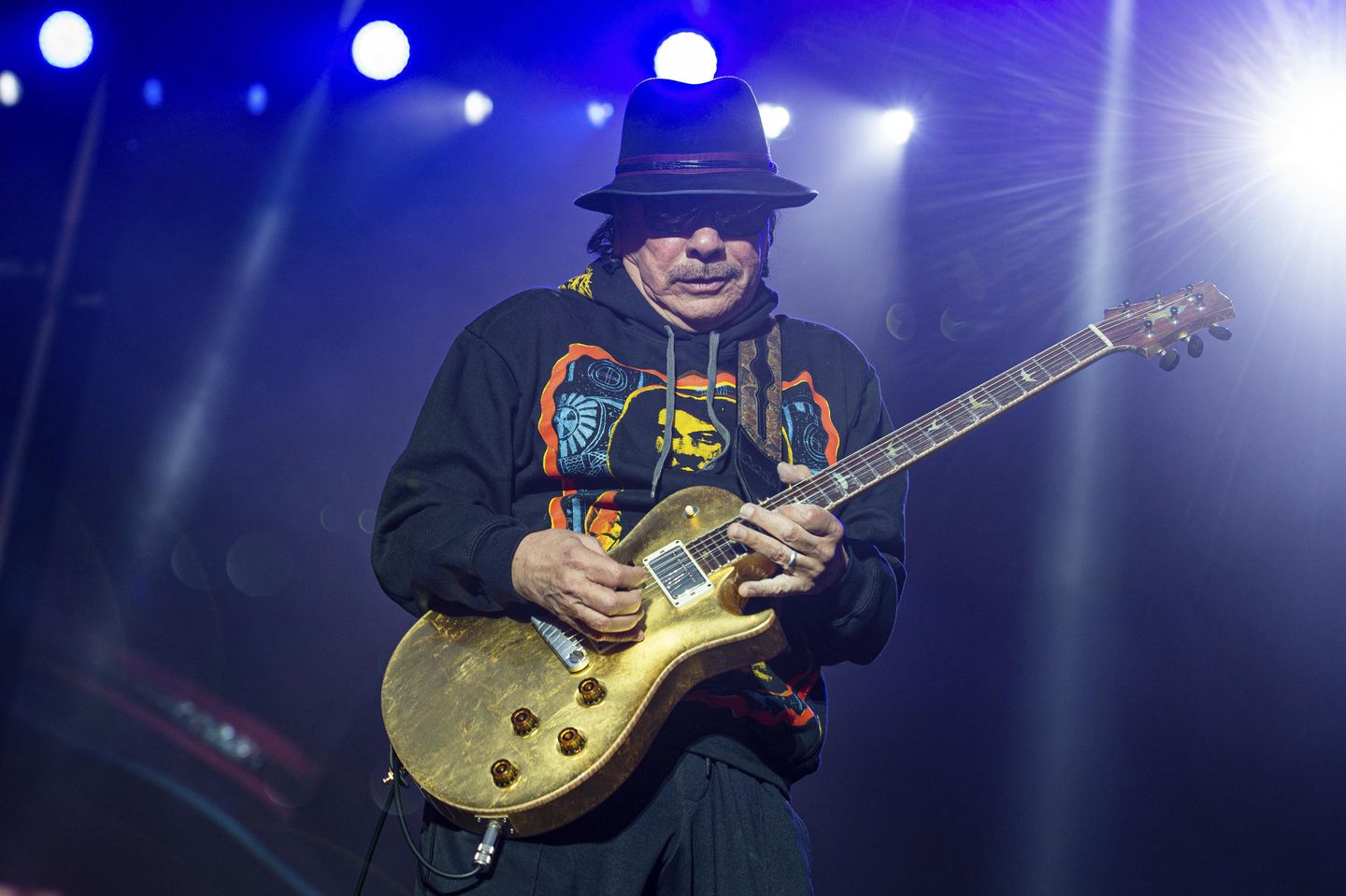 Grammy winner Carlos Santana apologized Thursday for saying that "a woman is a woman and a man is a man" in a viral video from a concert this summer, comments made defending comedian Dave Chappelle who has previously drawn the ire of the trangender community. The longer apology was then deleted Friday morning and replaced with a shorter message about "energy" and "love."
"When God made you and me, before we came out of the womb, you know who you are and what you are … a woman is a woman and a man is a man," Mr. Santana, 76, said at the July 28 concert in Atlantic City, New Jersey. The comments were captured in a video that subsequently went viral on social media.
The guitarist also added, "Whatever you want to do in the closet, that's your business. I'm OK with that," according to Fox News.
---
---
Mr. Santana then defended Mr. Chappelle, who has had his own repeated run-ins with the trans community over comments at his shows and in taped comedy specials.
After the video went viral Thursday afternoon, however, Mr. Santana was quick to offer a backtracking apology on Facebook that he would later go on to delete Friday morning.
"I am sorry for my insensitive comments. … I sincerely apologize to the transgender community and everyone I offended. … I want to honor and respect all person's ideals and beliefs whether they are LGBTQ or not. … It takes courage to grow and glow in the light that you are and to be true, genuine, and authentic," Mr. Santana said in the original message. The statement was also posted in full by the Hollywood Reporter.
Mr. Santana posted a much shorter message on Facebook Friday, saying: "the energy of consciousness generates its own kind. hate begets hate love begets love."



Soruce : https://www.washingtontimes.com/news/2023/aug/25/carlos-santana-apologizes-for-gender-comment-made-/?utm_source=RSS_Feed&utm_medium=RSS