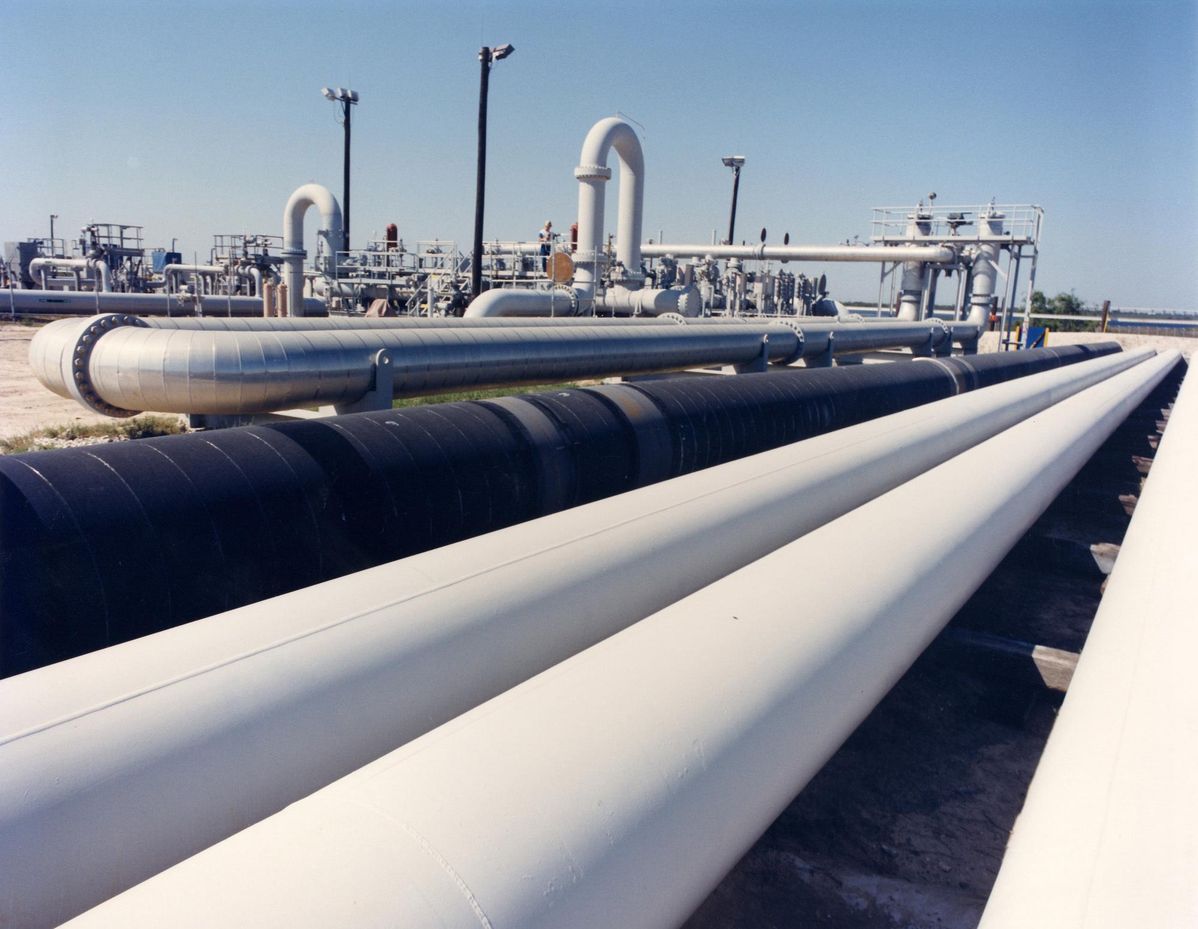 Bipartisan legislation set to be introduced Tuesday would require an annual report from the Biden administration disclosing any physical or cybersecurity threats to the nation's emergency oil reserves.
The Strategic Petroleum Reserve Security Assessment Act, which was first previewed by The Washington Times, seeks to keep a check on the government's oil stockpile that President Biden drained last year in an attempt to blunt high gasoline prices.
With the Strategic Petroleum Reserve or SPR now at its lowest level in four decades, lawmakers worry the damage from an attack would be greatly amplified.
---
---
The bill was authored by two lawmakers from oil-rich Texas, Republican Rep. Pat Fallon and Democratic Rep. Marc Veasey. They said the bill would fortify U.S. energy infrastructure amid rising tensions with Russia and China. 
Under the legislation, the Department of Energy would be required to deliver an annual threat assessment to Congress detailing potential danger to oil stockpile facilities or other related infrastructure.
Mr. Fallon said a 2021 cyberattack on Texas' Colonial oil pipeline and the physical attacks on the U.S. electrical grid throughout the country last year "highlight the array of threats posed" to the SPR. 
"The Strategic Petroleum Reserve is a crucial energy infrastructure resource that is meant to relieve supply chain disturbances and to alleviate national emergencies," he said. "Whether physical or cyber, these dynamic threats need to be assessed on a regular basis."
Republicans have accused Mr. Biden of jeopardizing U.S. energy security with a record drawdown of 180 million barrels in 2022, a selloff that had a minimal impact on prices as gas topped $5 per gallon.
Mr. Veasey said the bill would provide Congress "the needed tools to help strengthen the security and resilience of our U.S. energy sector to fight against cyber and physical risks and disruptions."
As of the week ending July 14, the SPR had roughly 346 million barrels of oil, according to the U.S. Energy Information Administration. That is down by nearly 300 million barrels from around 638 million barrels when Mr. Biden took office in January 2021. 
The current stockpile is at its lowest level since August 1983. 
Reserves have continued to tick lower this year because of another 26 million barrels that were sold in sales previously mandated by Congress that lawmakers failed to cancel. Last year, Congress canceled sales of roughly 140 million barrels scheduled for 2024-2027.
The administration has begun the process of refilling the strategic reserves, but reaching pre-selloff levels could take years.
"The bottom line is we are going to replenish," DOE Secretary Jennifer Granholm said on CNN earlier this month.



Soruce : https://www.washingtontimes.com/news/2023/jul/25/bipartisan-bill-would-mandate-threat-assessment-us/?utm_source=RSS_Feed&utm_medium=RSS