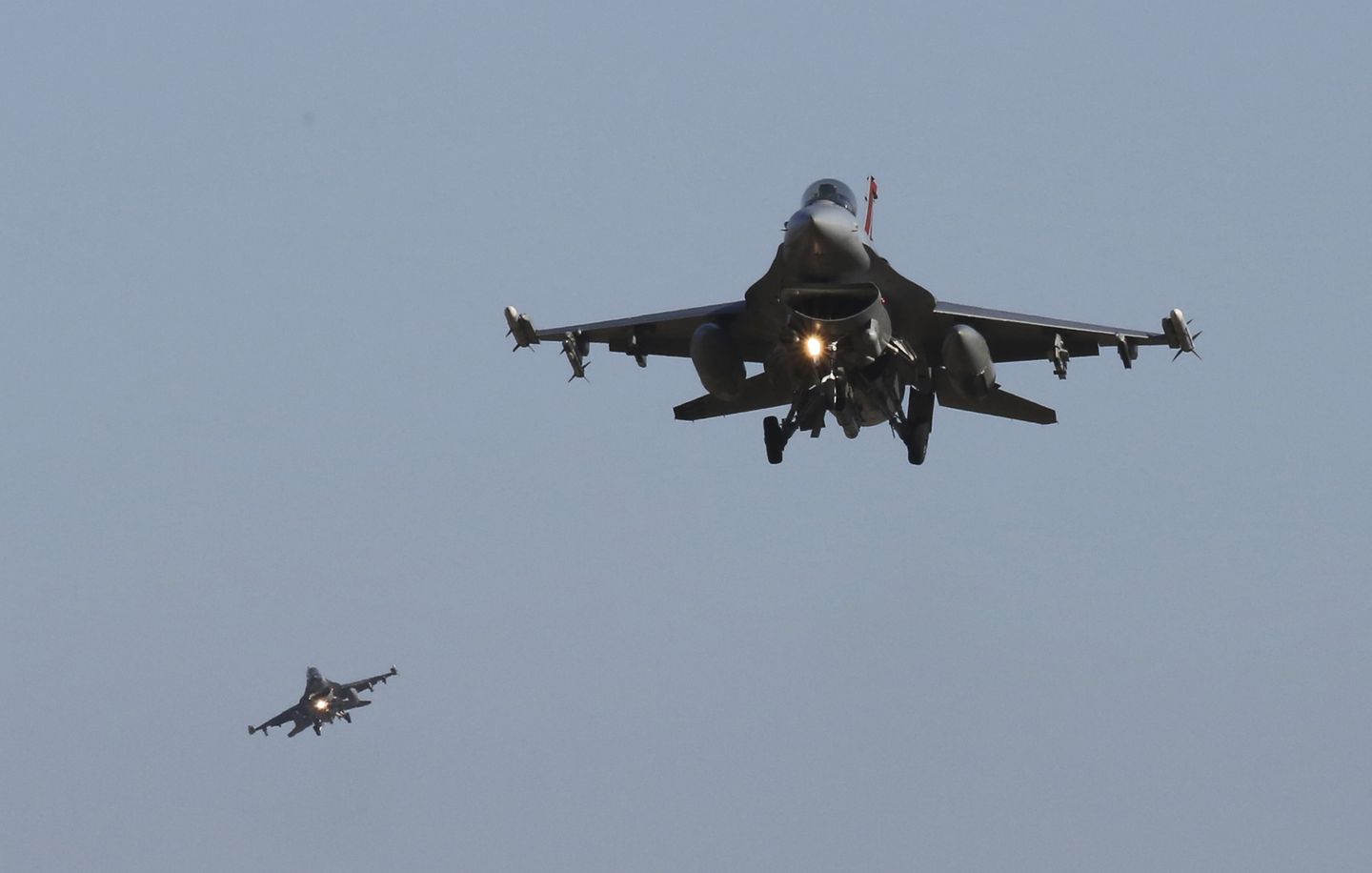 President Joe Biden told allied leaders on Friday that the U.S. wouldn't stand in the way of a plan to train Ukrainian pilots to fly Western fighter jets, including the U.S.-made F-16 Fighting Falcon. The White House also is prepared to allow other countries to hand over their F-16s to Ukraine, according to multiple reports.
The move would be a major reversal of the Biden administration's policy of providing fourth-generation fighters to Ukraine. For months, the president had resisted calls to supply F-16s, saying they weren't immediately necessary for the ongoing battle. U.S. officials also were concerned that supplying Kyiv with new jet fighters could risk an escalation between NATO and Russia.
The policy change would follow a White House pattern of initial foot-dragging on weapon systems for Ukraine before eventually giving in. The Biden administration earlier doubted Ukrainian troops could master the Patriot air defense missile system or the M-1 Abrams tank. But, Patriots have now taken out several Russian hypersonic missiles in battle and Ukrainian soldiers will soon begin U.S.-led tank training in Germany.
Ukrainian President Volodymyr Zelenskyy, who has pressed NATO nations to step up their military support as Kyiv prepared for a major new offensive, welcomed the F-16 news. "This will greatly enhance our army in the sky," Mr. Zelenskyy said Friday on Twitter.
The Ukrainian leader said he looks forward to hammering out the details at the G-7 summit now underway in Japan.
British Prime Minister Rishi Sunak and his Dutch counterpart, Mark Rutte, have been pushing to get F-16 jets to Ukraine and train their pilots to fly them. Mr. Sunak called Mr. Biden's decision a "welcome announcement."
"The U.K. will work closely with the U.S.A., the Netherlands, Belgium, and Denmark to get Ukraine the combat air capability it needs," he said on Twitter. "We stand united."
In February, Rep. Jason Crow, Colorado Democrat, was among several members of Congress who signed a bipartisan letter urging Mr. Biden to provide Ukraine with advanced aircraft such as the F-16. 
"This is great news and something I've been pushing for months," Mr. Crow said on Twitter Friday. "Let's expedite the training and get the logistics support and aircraft figured out as soon as possible."



Soruce : https://www.washingtontimes.com/news/2023/may/19/biden-approves-plan-let-ukrainians-train-us-made-f/?utm_source=RSS_Feed&utm_medium=RSS